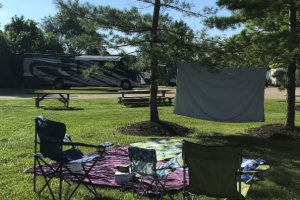 What better way to embrace the great outdoors than to build a DIY drive-in at your RV site? It's a great way to meet your neighbors, while enjoying your favorite movies. Grab your supplies, plenty of snacks, and have an RV movie night!
Gather Your RV Movie Night Supplies
White bed sheet or blanket

Clips

String

T

wo sturdy trees

Chairs

Projector (Don't own a projector? Try making a DIY projector like this! You'll need a Bluetooth speaker, too.)

Cell phone

Streaming app (Netflix, Hulu, Amazon, etc.)

S

nacks and drinks
Building Your DIY Drive-In
1. Tie the string between two sturdy trees at the top and bottom.
2. Use the clips to fasten the sheet or blanket at the top of the string. Pull tight and clip it at the bottom.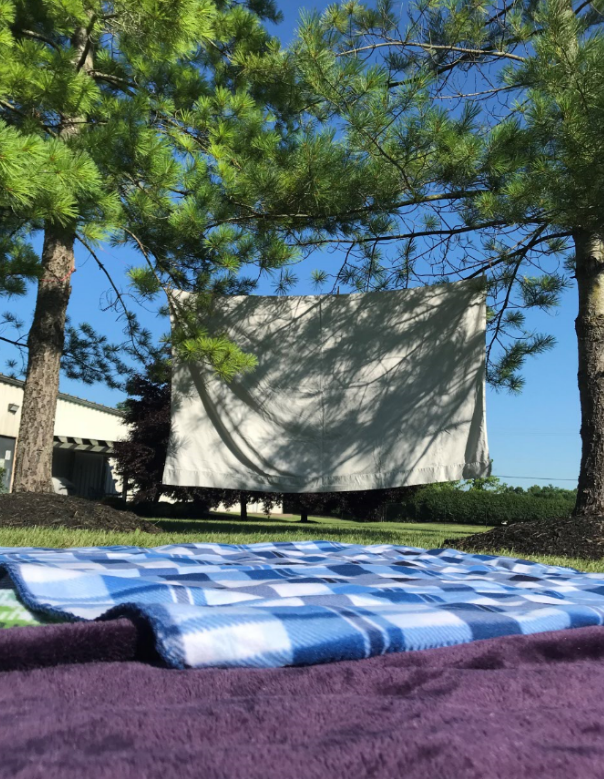 3. Set your chairs a comfortable distance from the screen.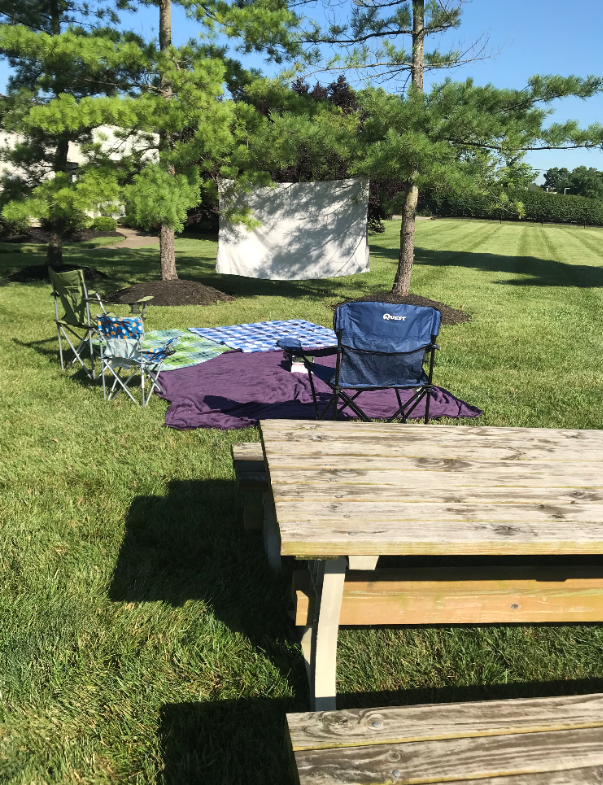 4. Connect your phone to the projector (or Bluetooth speaker if utilizing a cardboard projector).
5. Connect to your streaming app, and find a movie (Check out our post about RVing movies for ideas!). Check out our blog post about RVing movies.
6. Bring out the snacks! FMCA's suggestions: popcorn, s'mores, raisins!
7. Hit "Play"!
Have you tried this on your RV trips? What unique outdoor activities do you like to do at your campsite?