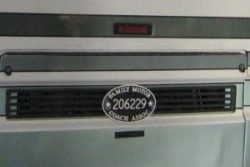 FMCA members, is your membership plate mounted on your RV? We're hosting Plate Palooza, a project to help share the ways members affix their plates to their RVs. And we have some special prizes lined up for members like you! Keep reading…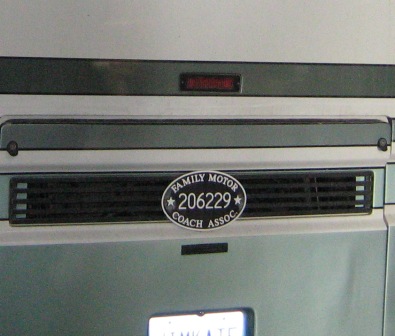 It's Contest Time!
Help us showcase FMCA plates in every state and province in North America. There's two ways to win:
#1 Share Your Plate
Snap a photo of your plate and send it to marketing@fmca.com. We'll feature the photo on this page to give your fellow members ideas on how to affix their own plates.
The first photo submitted for each state or province will win a prize, and we'll mark the submission on our map. Let's see how quickly we can fill the map!
#2 Share A Story
Take the fun a step further! During your travels, have you spotted a member with a plate on his or her RV? Share a photo and a unique story about meeting a fellow member on the road.
Email your story to marketing@fmca.com. Your story will be featured on this page and entered in a drawing to win a special prize.
How To Enter
When submitting your photo, please be sure to include your name; city and state where the photo was taken; and a short description. Feel free to add any special details that make your photo or story unique.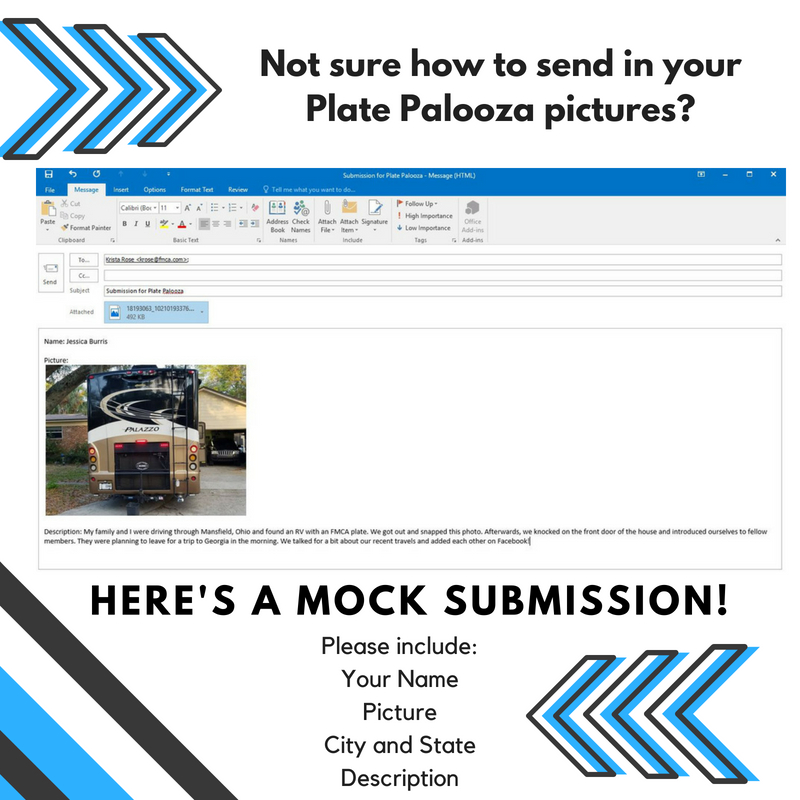 Disclaimer & Contest Rules
You must be an FMCA member to participate in the contest. When submitting a photo or member story, you are granting FMCA permission to share your likeness and image.
If you are a winner in the contest, FMCA will send your prize by U.S. mail. Prizes and contest rules can be changed at FMCA's discretion.
Plate Accessories
FMCA sells ladder brackets, suction cups, and other supplies to help mount your plate to your RV. To order, click here or call 800-543-3622.

Submissions
Alabama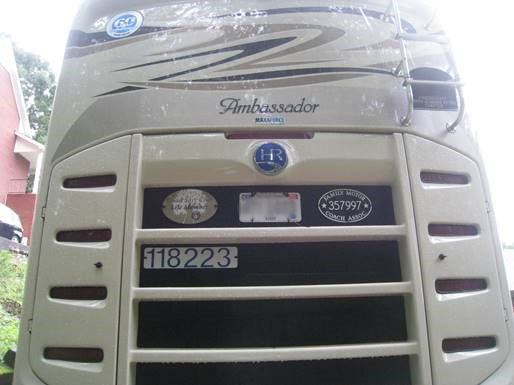 Member: Bob & Kathie Erickson, F357997
Plate: Attached to rear grill with zip ties
Location: Madison, Alabama
Arizona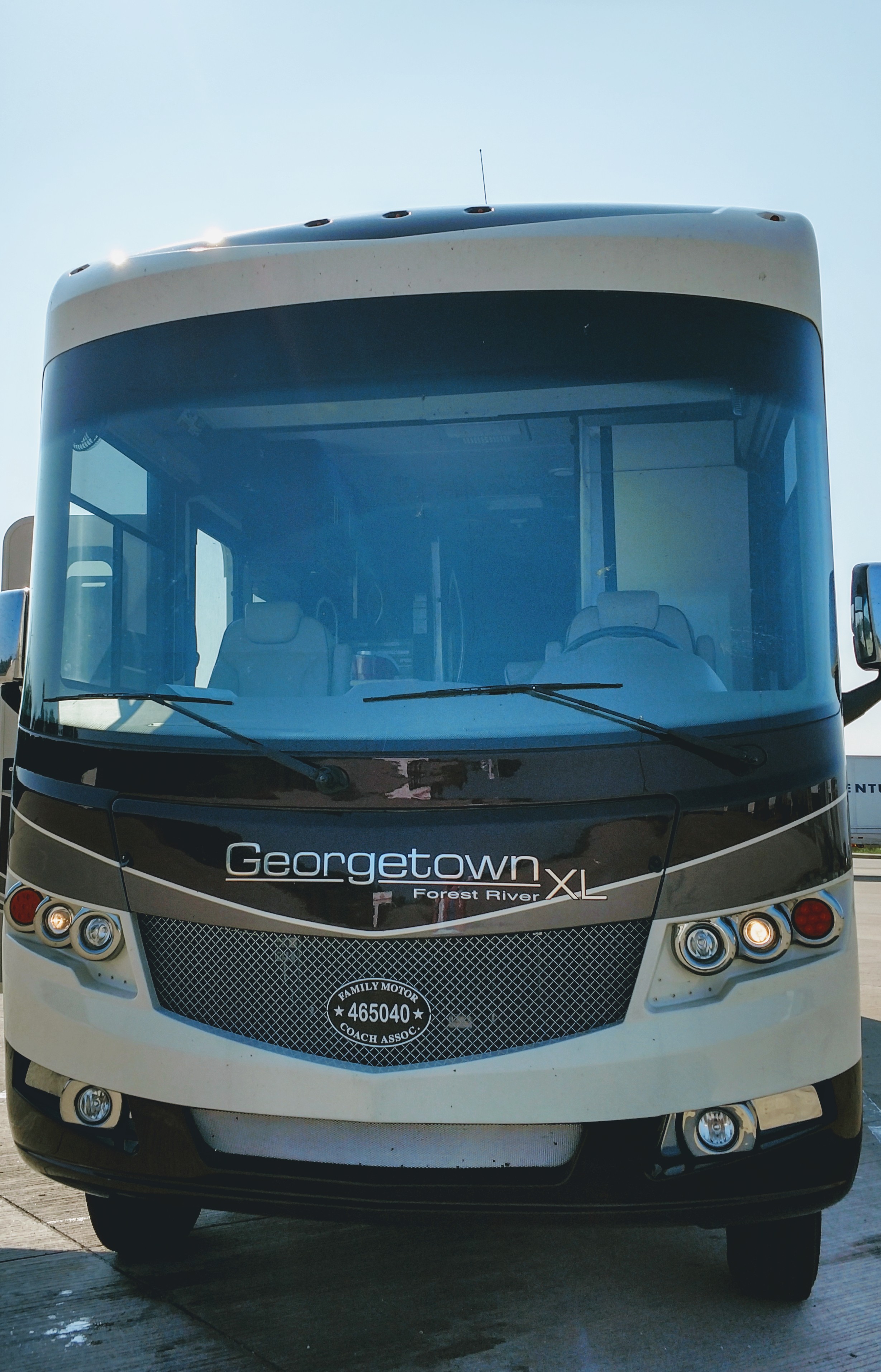 Member: Mike and Kathy Campbell, F465040
Plate: Front grill using twist ties
Location: Arizona
Connecticut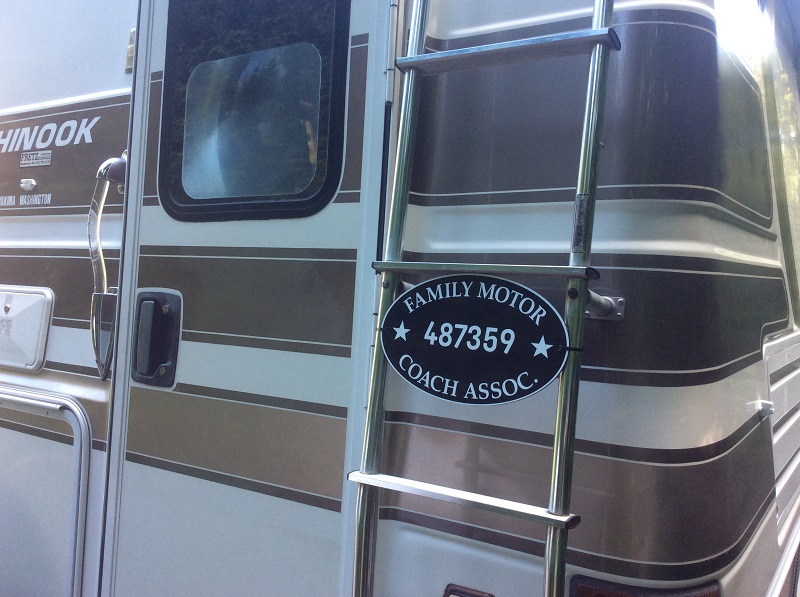 Member: Michael & Jennifer Truss, F487359
Plate: Mounted with zip ties
Location: Colebrook, Connecticut
Delaware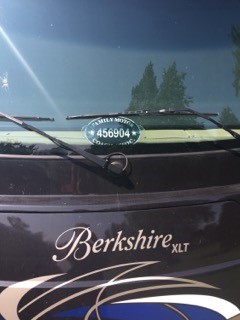 Member: Cim & Nancy L'Heureux F456904
Plate: Plates are mounted inside of the windshield using clear suction cups and on the ladder using brackets.
Location: Middletown, Delaware
Florida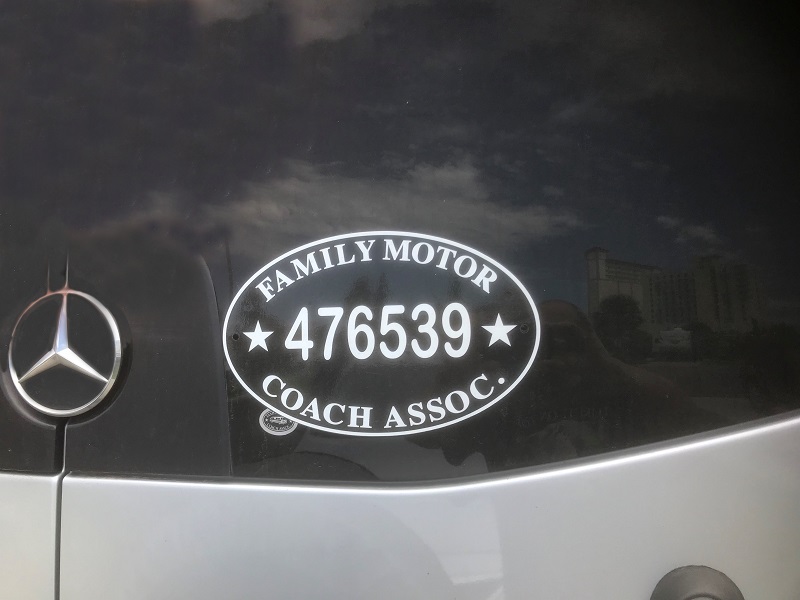 Member: Jefferey Robinson, F476539
Plate: Mounted on the rear window door
Location: Port St. Lucie, Florida
Idaho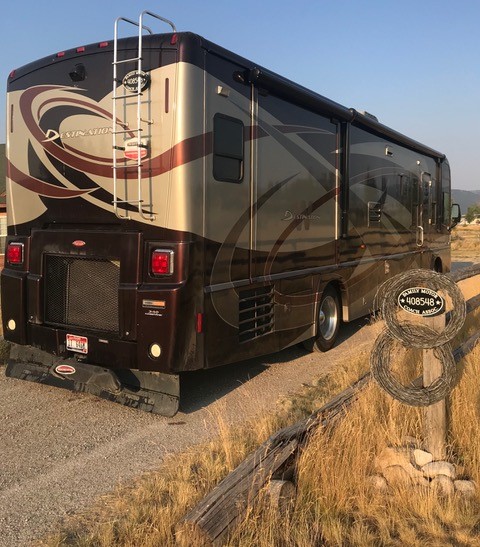 Member: Jeff and Jackie Battle, F408548
Plate: Plates are mounted inside of the windshield using clear suction cups and on the ladder using brackets. And, since we are registered as FMCA emergency hosts, we have a plate at the entrance of our driveway so visitors know without a doubt, they have found us.
Location: Teton County, Idaho
Michigan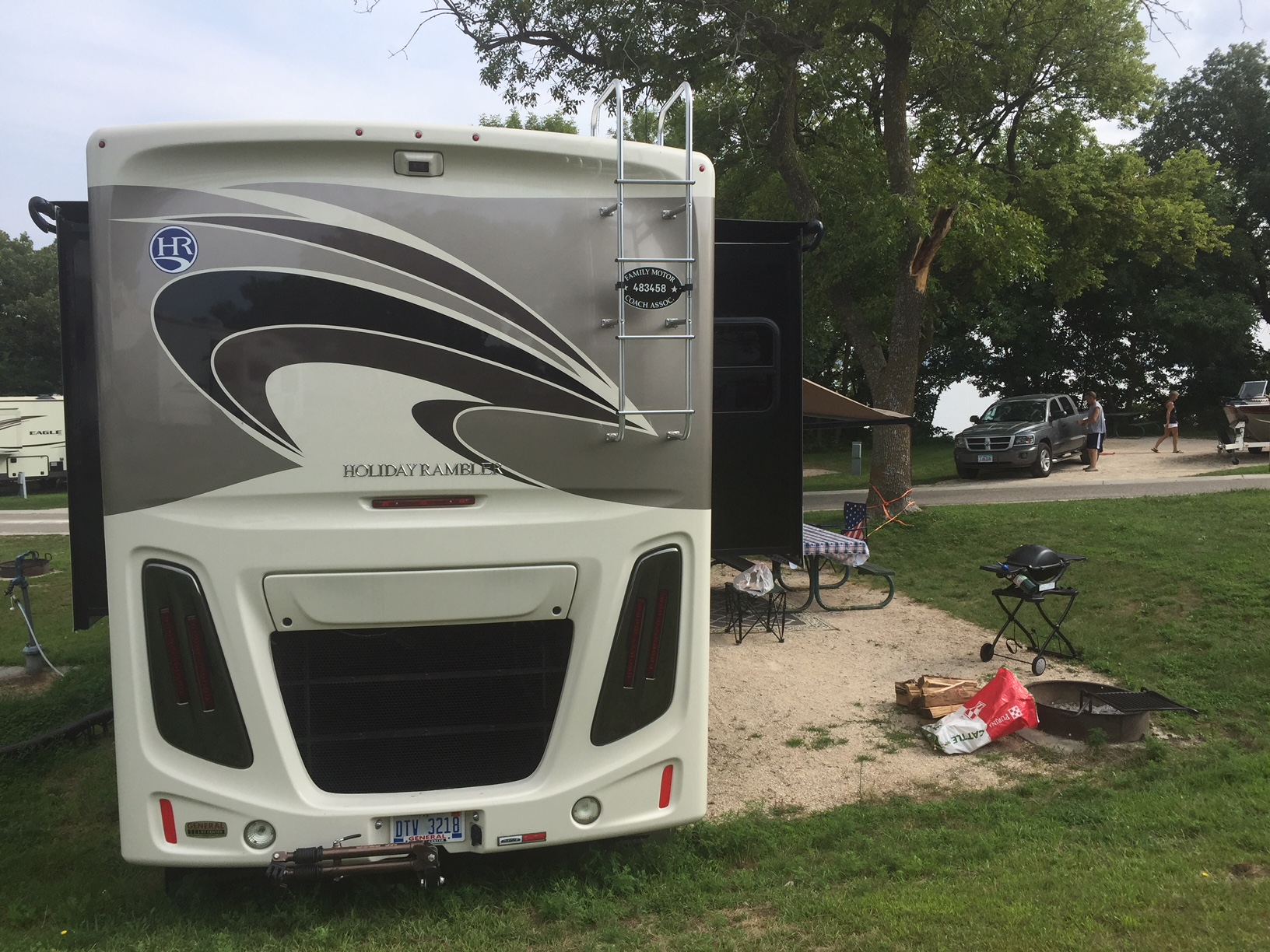 Member: John & Donna Schmidt, F48358
Plate: Mounted on the rear ladder using FMCA's mounting kit
Location: Big Rapids, Michigan
New York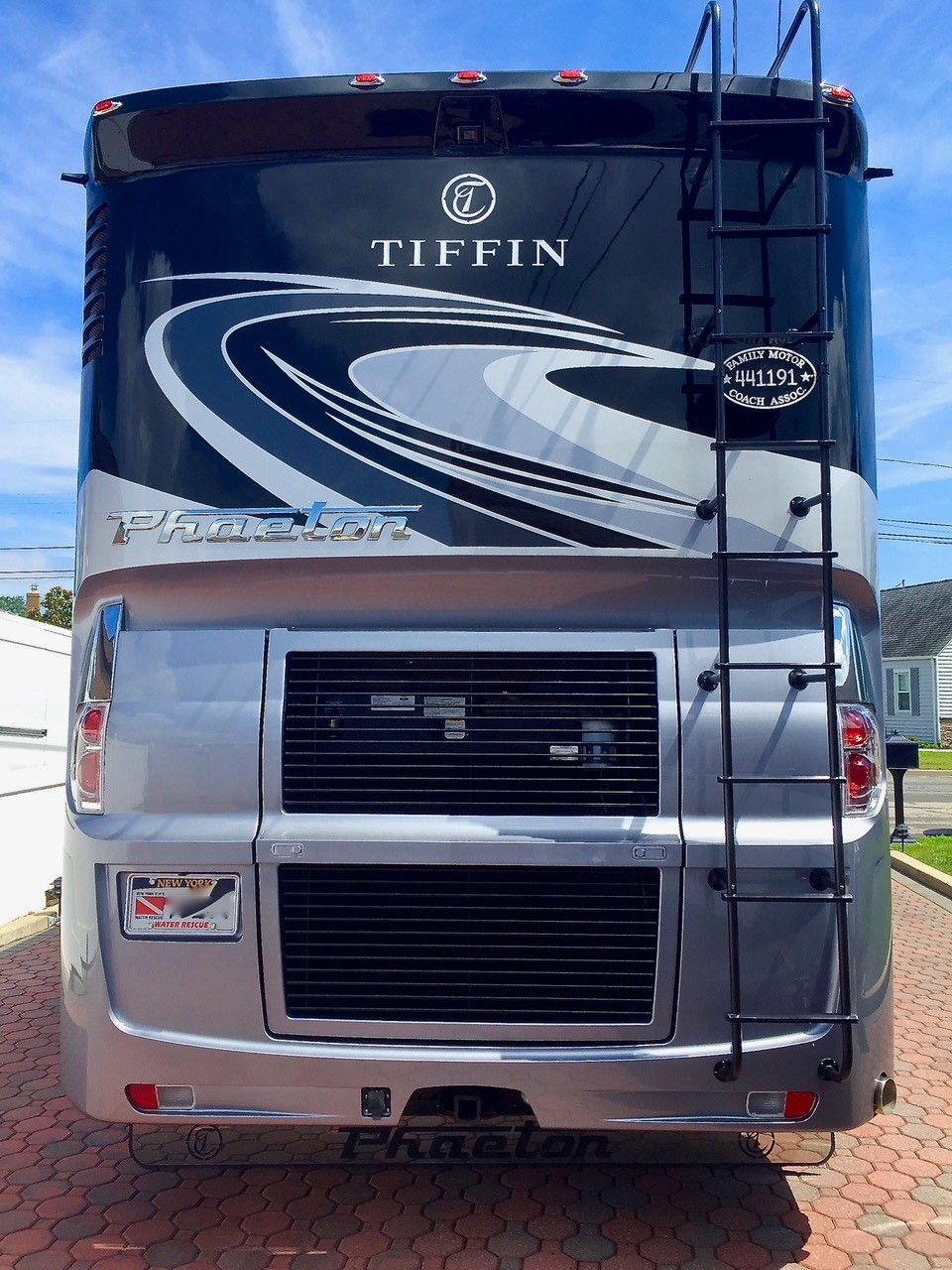 Member: Jonathan and Meg Scharf, F441191
Location: Lindenhurst, New York
Plates: attached with the standard ladder attachment that clamps on to the two vertical rails. They eliminate slippage by inserting a small piece of closed cell neoprene that makes the grip on to the rails very tight.
Ohio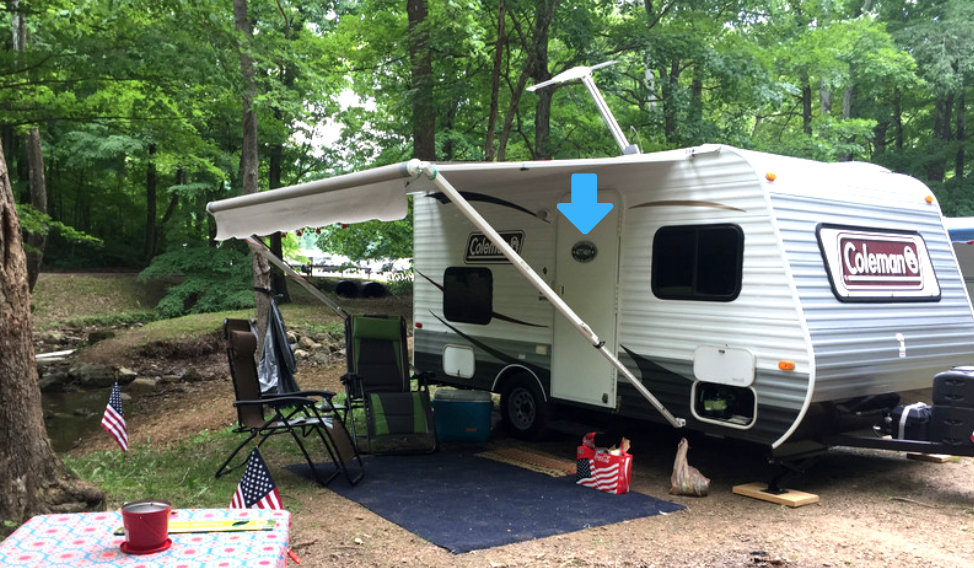 Member: Chris Rose, F477461
Plate: Mounted on door with suction cups
Location: Tar Hollow State Park, Laurelville, Ohio
Ontario, Canada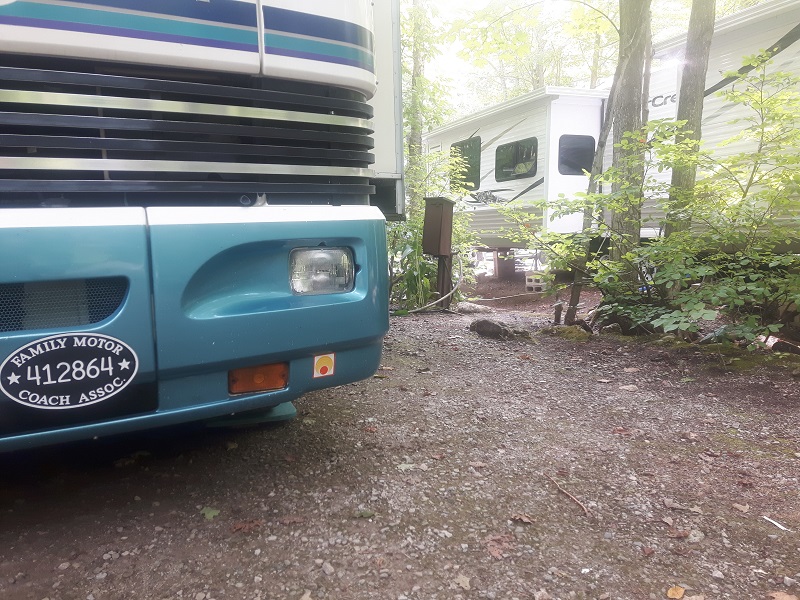 Member: Anthony Chessman, F412864
Location: Summer House Park, Miller Lake, Ontario, Canada
Plates: Attached to the bumper beside the license plate
Texas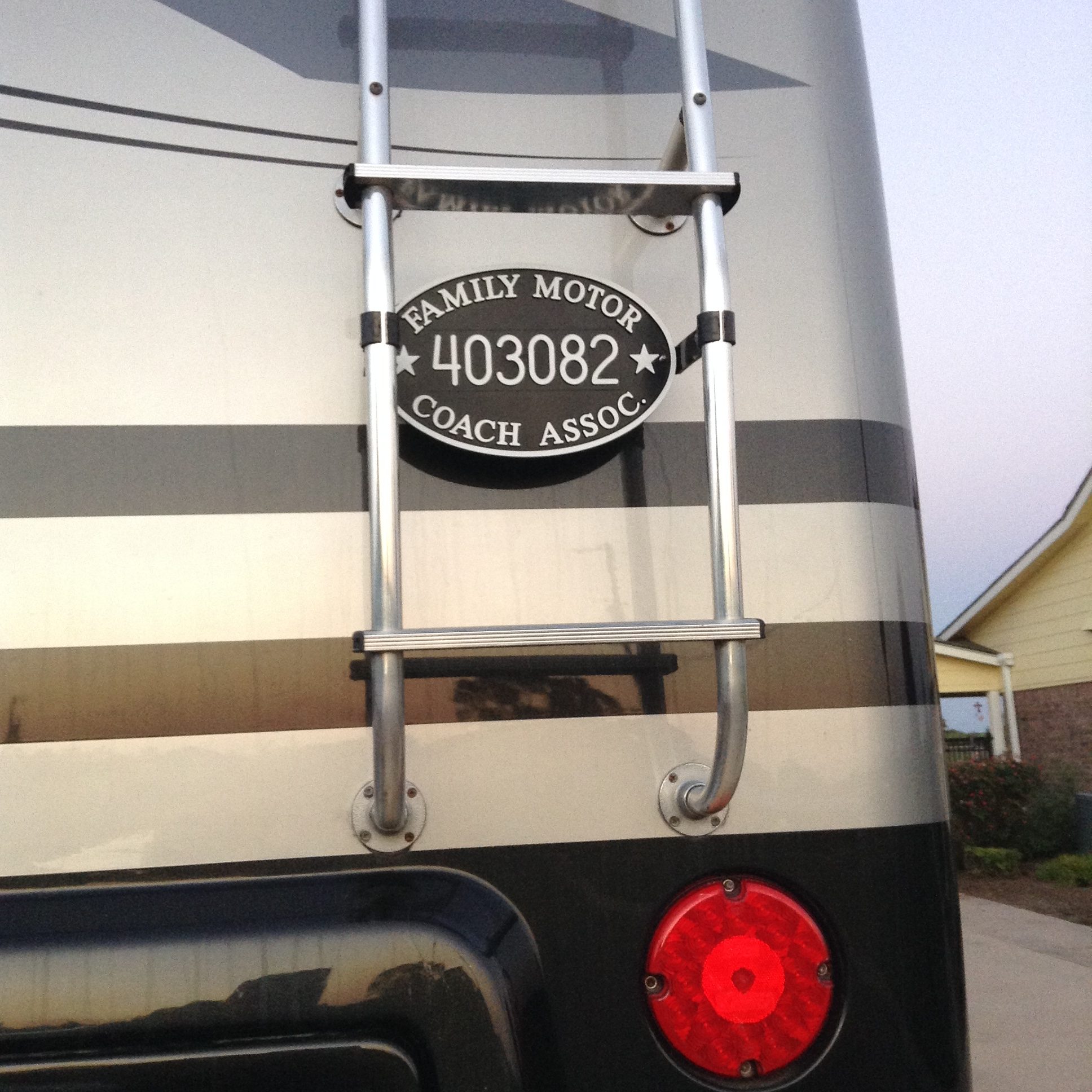 Member: Jeff and Cheree Voigt, F403082
Location: Cedar Creek, Texas
Plates: Ladder mounting brackets