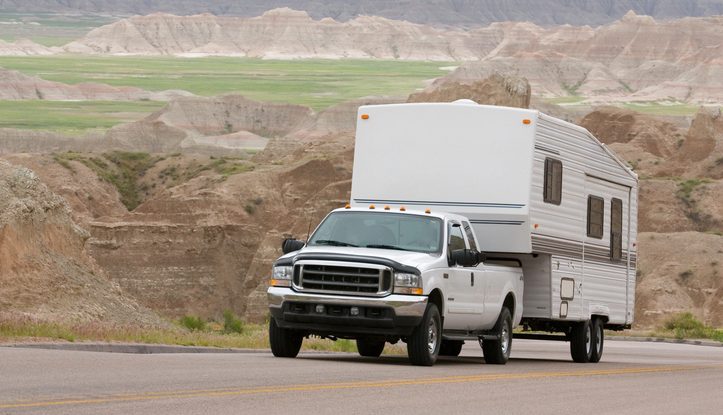 There's a choice every RV owner must face – preventive maintenance or crisis repairs. There is no third option. To put more money toward camping fees and less toward service bills, many RVers tackle preventive maintenance tasks on their own.
Consider This
A typical RV with a generator, two roof air conditioners, and a slide-out or two has a minimum of 18 to 22 retail hours of mandated maintenance that needs to be performed each and every year! At an average retail labor rate of $120 per hour, that's more than $2,600 spent per year just trying to avoid a major problem.
Those numbers are scary to many RVers. However, to receive the most out of your RV, adequate maintenance must be performed on certain components.
To help cut costs, many RVers attempt to perform preventive maintenance on their RVs themselves. The key is knowing when to actively participate and when to simply make an appointment at the local service facility.
DIY Preventive Maintenance
There are several seasonal maintenance tasks that you may want to consider doing yourself.
Some of these maintenance tasks include:
Checking and sealing the roof, windows, storage compartments, and doors
Routine cleaning and mold removal
Watch our video for tips on removing those black streaks from your RV's sidewalls.

Checking all fluid levels and changing the oil in the generator and chassis engine
Cleaning the filters in the roof air conditioners
Flushing and sanitizing the fresh water system
A Special Note
It's important to note that not all products will automatically self-destruct if these hours of maintenance are not performed, but it is highly recommended and one would certainly gain additional life from these products if they were to be maintained and checked periodically.
Is there a maintenance task that you definitely don't want to tackle on your own? Remember, it's OK to leave it to the professionals! Don't ever start an RV project you don't feel comfortable completing. Schedule a service appointment, and read our post on 5 Tips to Make RV Service Less Stressful. 
This information is for educational purposes. FMCA shall not be responsible nor retain liability for RVer's use of the provided information. Prior to making any RV service decision, you are advised to consult with an RV professional.