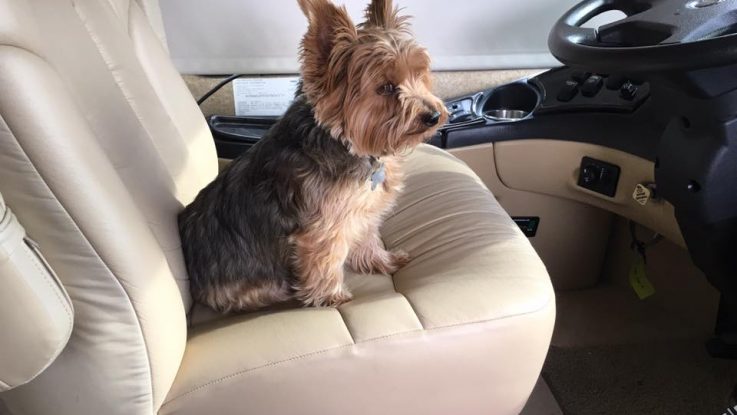 Many travelers go RVing with pets. In fact, many have chosen to RV just for the convenience of being able to bring ALL family members along – cuddly or otherwise. FMCA has created two checklists to make RVing with pets a little easier.
Pet Travel Records 
What would you do if your pet becomes lost or injured on an RV trip? It is important to be prepared in case the unthinkable happens to a pet. Having a document on hand with your pet's identification documentation, your contact information, and your pet's health facts is a must. Complete this form and make a few copies; keep these handy in your RV to pass along if needed. No one wants to think about something happening to a beloved pet, but being prepared can make a stressful situation better for everyone and return Fido or Fluffy back to the RV sooner! 
Download now: Pet Travel Records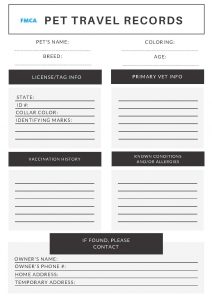 Pet Packing Checklist 
Now on a lighter note…If you are RVing with pets, you know there's normally a few items that must be packed last-minute. Whether it's your pet's favorite toy or a medication, FMCA has created a checklist to help you avoid forgetting any items. Print a copy, and mark items off as you load up the RV!
Download now: Pet Packing Checklist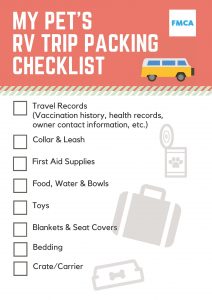 Are you going RVing with pets? What are your tips for preparing for an RV trip? Comment below.
And be sure to check out FMCA's gallery of pet photos!