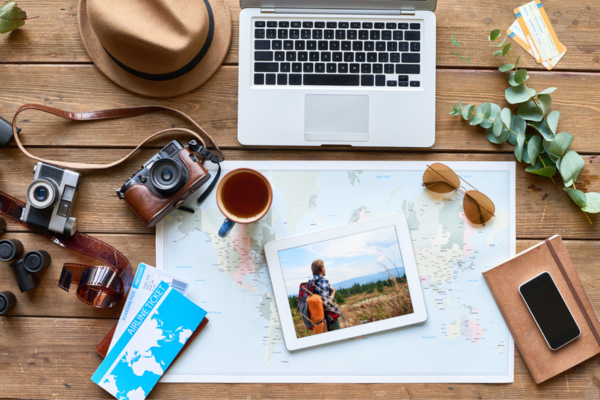 Another RV travel season has come to an end. Fall is now wrapping up, and many of us have parked our RVs for the last time this year or will be doing so in the next few weeks. Most of us are already dreaming about spring. While the driving part might have ended for the season, there is still work that needs to be done. Sure, the season has just ended, but it's never too soon to start preparing for next year. So, here's five ways to prep for the next RV season.
1. Fix the items that need repair
A lot of miles have been driven, and let's face it, a little wear and tear has happened. The good news…RVs are tough and meant to be used. Now that we have some time on our hands, start to take inventory of things that could use a little attention. The "off season" is the perfect time to fix the items that need to be repaired. 
Not only that but fixing minor or not-so-minor issues during the stationary period will ensure a safer driving experience and an RV that will last a bit longer due to proper maintenance and care. Plus, looking a bit further down the road, when the time comes to sell and upgrade, your RV will be in the best shape possible, ensuring the most value gained from the sale of a well-maintained RV. Lots of good seems to come from having the repairs done.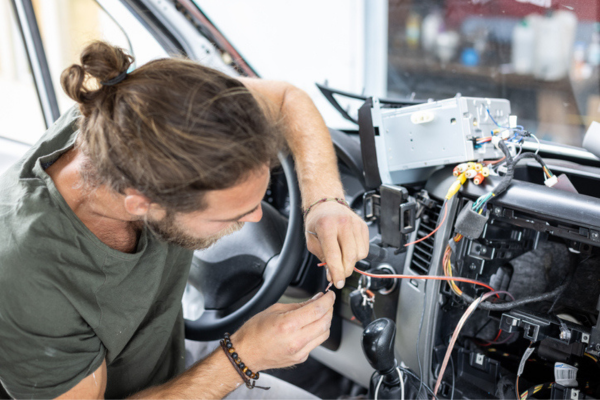 2. Upgrade appliances
Buying the newest-model RV appliances is a great way to ensure the next travel season is a smooth one. By swapping out older appliances for brand-new ones, there will be less worry about the working condition of older appliances and more peace of mind. Plus, each year manufacturers of appliances add a new bell or whistle, giving you another reason why upgrading is a good idea.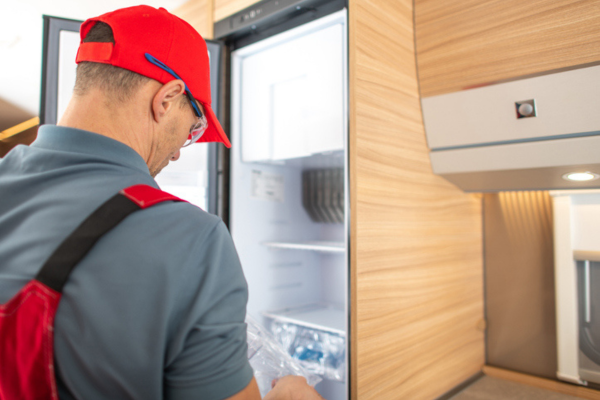 3. Set a travel plan
This is the best part of the down season; mapping out the next journeys for an upcoming travel season is an adventure in itself. It won't be difficult to spend hours researching travel routes and planning a good itinerary that includes all the unique stores, landmarks, and the locals' favorite cafes. Whether you are taking a route unseen to you before or returning to that tried-and-true favorite destination, creating a travel plan is not only necessary but fun! Daydreaming about trips to come will get us through the cold, lonely winter months.
Daydreaming aside, there is one more thing to do once the itinerary is set; make reservations! We all saw last season how much of an increase many RV parks had in guests — so many more RVs on the road and so many more neighbors at those RV parks. Based on that, and the likelihood that next year will be a bit busier, getting that perfect site reserved at that must-have resort is key. The sooner, the better.
If choosing new parks to stay at, be sure to know if you can reserve a lakefront site, or if they offer outdoor kitchens, etc. You will want to know about all the extras before making the reservation.
Along with the resort reservations, lock down the dates and times of live shows and your favorite table at that one restaurant you can't wait to go back to again. Fill out your itinerary with as many reservations as you would like accounting for as little or as much free time as your vacation desires.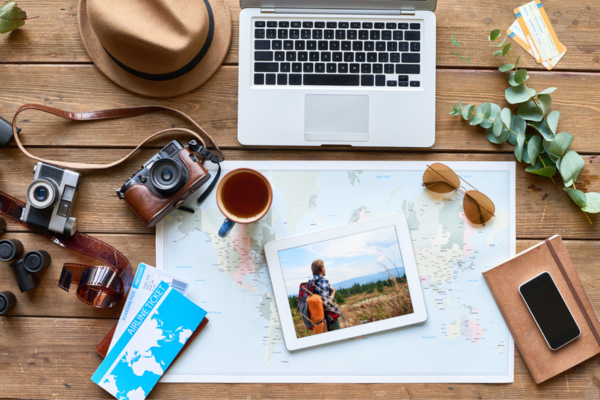 4. Sell your RV and buy a new one?
Perhaps appliances aren't the only thing that needs an upgrade. Been wondering whether to sell your RV and buy a different one? Now might be the time to do it! With higher-than-normal inventory, many RVs are being sold at prices not seen for a few years.
Traveling down the road in an RV is all about luxury and convenience. By owning the newest model, you can be sure all aspects of the interior and exterior will offer top-of-the-line comfort and reliability.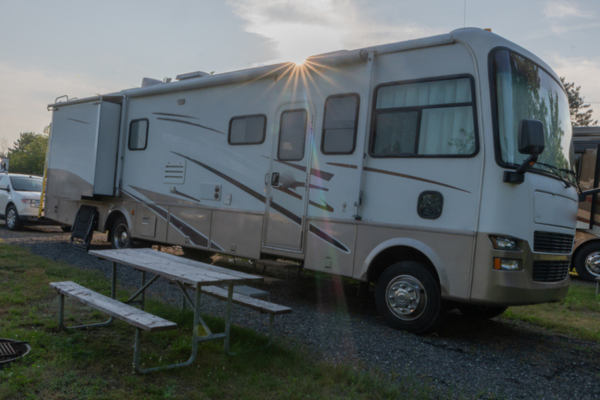 5. Stock up on needed supplies
There are always supplies that are necessary to keep on hand during trips, and those should be purchased and stocked. Random things that you really don't think about…until you are missing them.
Stocking up on supplies such as matches, toothpicks, propane, and similar items during the off-season will mean one less thing to worry about once the season gets closer. And, you will have already finished a preseason chore before it arrives.
Bigger-ticket items to purchase might include tires, a new portable BBQ grill, or new bedding and pillows for the RV.
Less glamourous items to buy would be items such as jumper cables, a tire pressure gauge, surge protectors, a new sewer hose, and a potable water hose. Bug spray, sunblock, a fully stocked first-aid kit and batteries are odds and ends to stock up on. A properly working can opener, bright flashlights, and a fire extinguisher are a few more items that should be added to the supply list.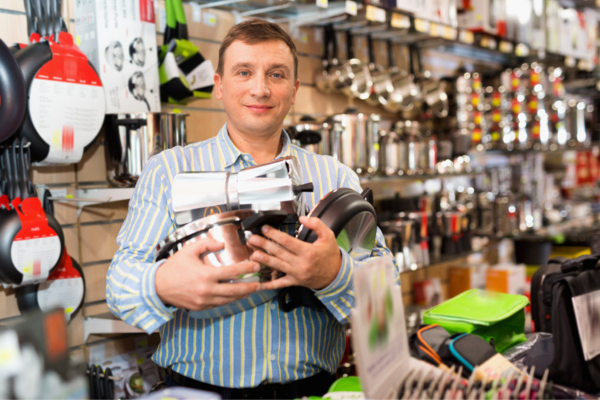 Bonus tip: Don't forget to winterize
This one seems like a no-brainer, but every year we hear horror stories. This is something we all know we need to do. No matter if you are a procrastinator or an early bird, ensuring your RV is winterized before the freezing temperatures set in is what really matters most. It is a process, but an ounce of prevention, as they say…
Not sure where to start? Check out this article that gives you 15 winterization steps to protect your RV through the cold weather.

Kevin Tadlock is president of National Vehicle in Omaha, Nebraska. He is an avid outdoorsman and spends all the time he can with his wife and two daughters experiencing nature. He loves RVs and has spent the last 15 years helping buyers and sellers find each other without paying for a dealer or broker.
National Vehicle is an RV marketing firm in Omaha, Nebraska; for more information click here!