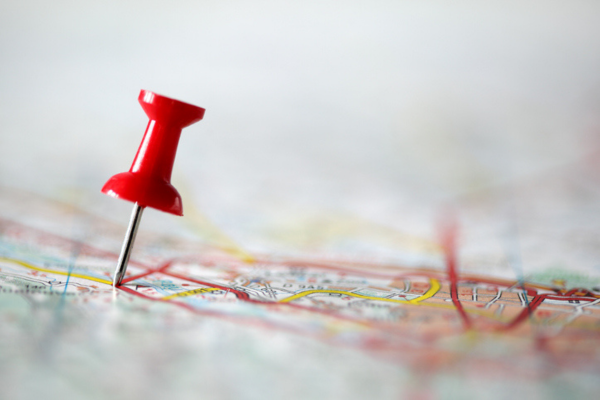 Have you thought about where the road will lead you this camping season? Popular destinations such as the Grand Canyon, Blue Ridge Parkway, and Yellowstone National Park top the must-see list for many RVers. But if you're on the hunt for hidden gems to add an interesting twist to your travels this year, RV Trader has compiled a list of 10 unusual attractions that may fit the bill.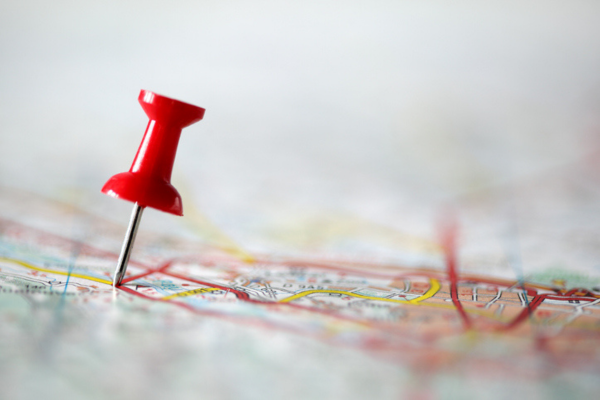 1. Carhenge, Alliance, Nebraska
Carhenge is Nebraska's full-scale, pop-culture tribute to England's Stonehenge. This quirky, one-of-a-kind attraction is open daily and features 38 classic American vehicles laid out to mimic the proportions and dimensions of the original monument. The on-site gift shop is open during the summer, and admission is free. There are several RV parks in the area, including Jeske's Over the Hill Campground, which is right next door.
2. Roswell, New Mexico
Roswell, New Mexico, is famous for being the location of an alleged UFO crash in 1947. There are many things to do in Roswell, including the International UFO Museum & Research Center, the Roswell UFO Spacewalk and Gallery, and the annual UFO Festival at the beginning of July! If alien-themed activities aren't your jam, check out attractions like the Anderson Museum of Contemporary Art, Roswell Museum and Arts Center, Pecos Flavors Winery, and more. Be prepared for hot weather in the summer, while winters tend to be short, snowy, windy, and cold. There are several RV parks to choose from in the area.
3. Tombstone, Arizona
For fans of the Old West, Tombstone, Arizona, has plenty to offer. A little over an hour from Tucson, this Wild West town puts you in the middle of the action with staged gunfights, choreographed bar-room brawls, and actors in period costumes strolling the boardwalks. Visit attractions such as the O.K. Corral and the Boot Hill graveyard. Tour the Bird Cage Theatre and go deep with the Good Enough Mine Tour. For some extra family fun, check out the Old Tombstone Western Theme Park. There are several RV parks in the area, and boondocking is also popular in this region.
4. The Winchester Mystery House, San Jose, California
The Winchester Mystery House® was once the personal home of Sarah Lockwood Pardee Winchester, heiress by marriage to a large portion of the Winchester® Repeating Arms fortune. The peculiar 24,000-square-foot manor has many oddities, including staircases that lead to the ceiling, doors that open onto precipitous drops, hidden passageways, and more. The house also is reputed to be haunted. The Winchester Antique Products Museum and the Winchester Firearms Museum are located at the site. There are a number of RV parks in the San Jose area, but they fill up quickly, so make sure you book ahead!
5. The Neon Museum, Las Vegas, Nevada
The unique, family-friendly Neon Museum preserves the history of neon signage in Las Vegas. The Neon Boneyard collection features both restored and unrestored signs (unrestored are lit by ground lighting) and showcases sign trends and technology from the 1930s forward. Famous signs from the Stardust, Sahara, and Hard Rock Cafe are part of the collection. The North Gallery offers more rescued signs, which remain unrestored. Las Vegas is an extremely popular vacation site, so there are many RV parks nearby. Summers are sweltering, with temperatures often over 100 degrees Fahrenheit, so be prepared with lots of water, sunscreen, and a hat.
6. The Lost Sea, Sweetwater, Tennessee
A registered national landmark, The Lost Sea is America's largest underground lake. The adventure offers a tour of the caverns—a three-quarter-mile round-trip walk on broad pathways (some are steep)—and a boat ride on The Lost Sea at the cave bottom. Unique geologic formations, including "Cave Flowers," make this an interesting experience for the whole family. Other attractions at the site include a nature walk, sweet shop, general store, gem mine, and a glassblower. A wild cave tour is available for groups of 12 or more. There are several RV parks in the area. KOA Sweetwater is located near The Lost Sea and can handle big rigs. Summers are hot and muggy, so make sure you drink lots of water and wear breathable clothing.
7. Ark Encounter, Williamstown, Kentucky
The Ark Encounter theme park houses a full-sized replica of Noah's Ark. Three floors of exhibits depict what life might have been like in the giant vessel. Experience daily presentations, live events, and animal encounters. Also on site are a zipline tour, carousel, family playground, a small zoo, and more. Its sister site, The Creation Museum, is also available to visit. The Creation Museum's state-of-the-art facility allows you to journey through biblical history. It features exhibits, botanical gardens, a planetarium, and more. Park bouncer passes are available for both attractions, which are open weekly from Monday to Saturday. Just 10 miles away, the Three Springs Campground in Corinth is the closest RV park to the attraction. They can handle big rigs and groups.
8. International Cryptozoology Museum, Portland, Maine
The family-friendly International Cryptozoology Museum, located in Thompson's Point, features a wide variety of cryptozoological creatures, oddities, and novelty items pertaining to the study of unknown and hidden creatures. Cryptids such as Sasquatch are the focus of the museum, along with displays of "living fossils" and other unusual animals of discovery. An additional perk of traveling to Portland? Beautiful, sandy beaches. Dip your toes in the Atlantic Ocean while you're there! Don't miss the Palace Playland at Old Orchard Beach—New England's only beachside amusement park. There are a number of RV parks to choose from in the Portland area. 
9. Corn Palace, Mitchell, South Dakota
Looking for something corny to do? The Corn Palace's multi-purpose building in Mitchell, South Dakota, is redecorated every year with fresh murals made of corn, native grasses, and other grains. Don't miss the Corn Palace Festival at the end of August! This annual event celebrates the redecorating of the building and features a carnival, musical entertainment, specialty vendors, and more. There are over half a dozen RV parks in the area, including Betts Campground, which has spaces for larger RVs.
10. Mermaids of Weeki Wachee, Weeki Wachee Springs, Florida
There is much to do at the Weeki Wachee Springs State Park, but it wouldn't be complete without the famous Weeki Wachee mermaid show. See "live mermaids" gliding along to the soundtrack of popular music or children's fairytales. Unlike many water shows, the mermaids swim in a natural spring, not a tank. The audience is housed in a 500-seat theater embedded in the side of the spring, 16 feet below the surface. The shows are offered twice daily, plus a mermaid training session once per day. Other attractions at the park include The Wilderness River Cruise, Buccaneer Bay Water Park, and wildlife shows. There are several RV parks in the Spring Hill area. Cody's RV Park offers a quirky, family-friendly experience with a pool, kayaking, and dinosaur statues throughout.
As you take in the sights in your RV this summer, consider adding one or more of these unusual—and sometimes quirky—attractions to your itinerary. Let us in on the fun by sharing your experiences in the comments!

RVTrader.com is the industry-leading online marketplace for buying and selling new and used RVs, including Class A, B, and C vehicles, as well as campers and trailers. With over 200,000 recreational vehicle listings, RV Trader is a trusted resource for buyers and renters nationwide. And with over 6.5 million site visits every month, no marketplace is more trusted to generate inventory exposure for dealers and private sellers. RV Trader is a division of Trader Interactive and belongs to the well-known "Trader" family of brands.