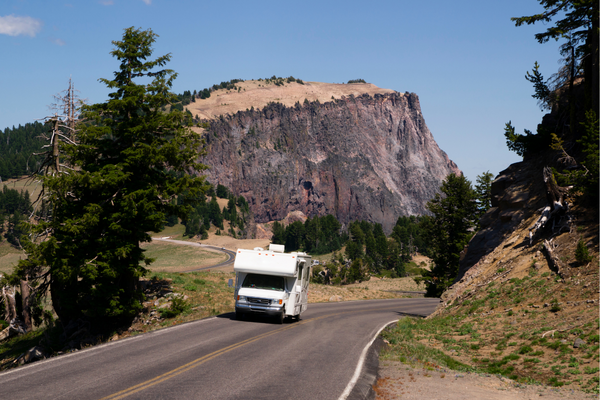 Since the beginning of the pandemic, RV sales soared through the roof. Demand was great and supply took a bit to catch up. Fast forward two years later, and while supply has been catching up, demand is still high. The sales market is still strong, with steady sales of all types and classes of RVs.  It's estimated that up to 11.2 million households now own an RV. It stands to reason, as the RV is the perfect way to explore, journey and still maintain social distancing from others outside your immediate circle.
Unsure of just how popular the RV scene is these days? Go online to a National Park and try to book an RV stay a month out. Two months out. There will be slim pickings, if not a blackout, of available RV spots available to reserve. State parks, National Parks and popular RV resorts are receiving more reservation requests than they can accommodate (More on this a bit later).
With the changing landscape, we wanted to give a recap of what we've learned about RVing in 2022.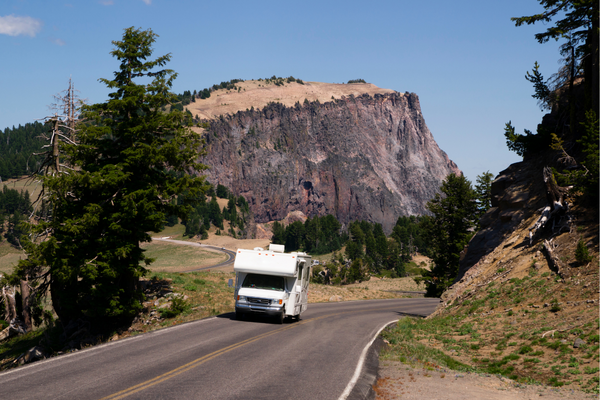 Changes in Demographics
In addition to increased ownership, another area within sales that changed dramatically is the average age of new RV owners. Typically, the market seemed to belong to retirees, snowbirds looking to stay-cay in tropical-like environments such as Arizona, Texas, or Florida. Those stereotype molds have been broken.
It might be surprising to learn that more than half of today's RV owners are below the age of 55.  Right at 51 percent of owners are younger than 55. Maybe even more surprising is the study showing 22 percent of all RV owners are young, ranging in age from 18 to 34. Today's average age of a RV owner is 49 years old. This is the first time the RV market has seen an average age of less than 50, and just solidifies that RVing is gaining popularity across all ages. You can learn more about these demographics here.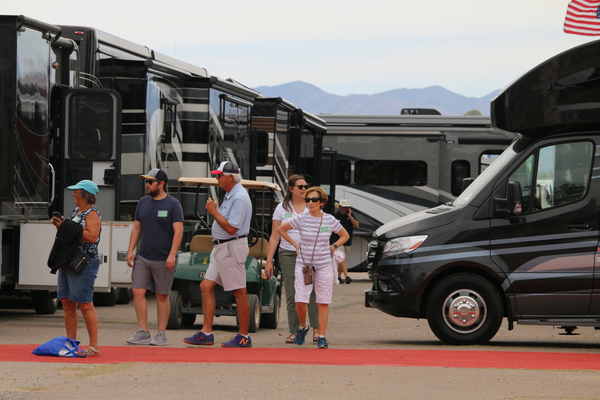 Changes in Expenses and Travel Plans
Probably the first expense that comes to mind that is on the steady incline is gasoline. This one does hurt the travel budget, but RVers are resilient; they won't stop traveling, they will just redirect their journeys. Instead of trekking four or five states away from their home base, RV lifestyle enthusiasts will merely find a new adventure closer to home. With state and national parks nearby, travelers will just research places closer to home to visit and explore.
Another change brought about by increased travel expenses is the frequency of travel. While many won't cut out trips entirely, it isn't uncommon for the number of annual trips to decrease during this time. RV owners might opt in for a two-week stay at an interesting location a two-day's drive from their location, rather than a handful of shorter jaunts. The average use of RVs on a yearly basis has stayed steady at 21 days per year.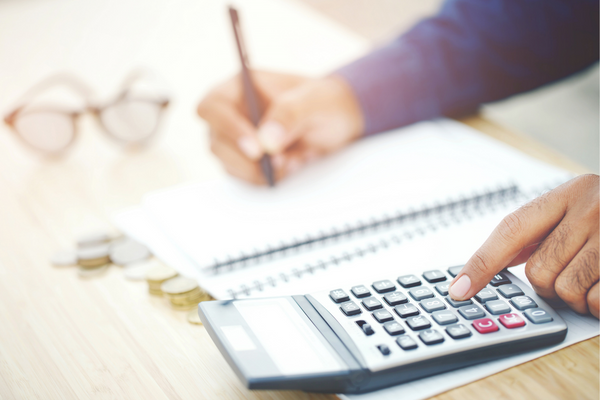 Changes in Market are Virtually Non-existent
The RV market is still going strong. Whether the sales are for travel trailers or high-end luxury RV units, used or new off the showroom floor, the market doesn't show any signs of slowing down. 2022 has been a good year for the RV market, with 84% of 18–34-year-old adults planning to purchase another rig within the next five years. This insight sure seems to point to sales continuing steady for some time in the near future.
Changes in Supply and Demand
The demand does still seem to be high, but the inventory isn't lagging like previous years. The inventory is catching up with demand, allowing prices to settle a bit for both RVs and RV parts.
One thing that hasn't settled down in 2022 is long waits for RV repairs. This trend has remained level since the start of the pandemic. Slower arrivals of RV parts can be partially blamed, while the other factor of this points back to more RVs on the roads. Some companies haven't expanded their repair business to accommodate the extra vehicles on the road this year and that could be the cause in slower repair times. The industry is still moving forward to better balance the supply and demand of replacement parts, resulting (hopefully soon) in less wait times.
Changes in Campgrounds
With the large increase of RVs being used for trips, it stands to reason RV resorts, state and national parks alike are seeing influxes in reservations. Finding a place to camp might not be as easy as before. The days of spotting an RV resort from the highway, pulling in and setting up camp are likely long gone. Now it takes a bit more planning. No matter what town or park you are wanting to include in your trip, there will always be a few options. Research the towns you plan to stop at along the way and get those reservations in early. The earlier, the better.
To reserve a camping spot at a national park, visit this website; Recreation.gov takes reservations for over 4,200 facilities and 113,000 individual sites across our nation. Dream, plan and go with the help from this site.
For the most part, 2022 has brought about the same results for much of the RV lifestyle. People are still buying RVs at steady numbers and traveling is still as common as before. With some minor adjustments to distance and gas prices, 2022 is closing out just like the way it started. What was learned in 2022 can be used for a smoother, more traveled 2023.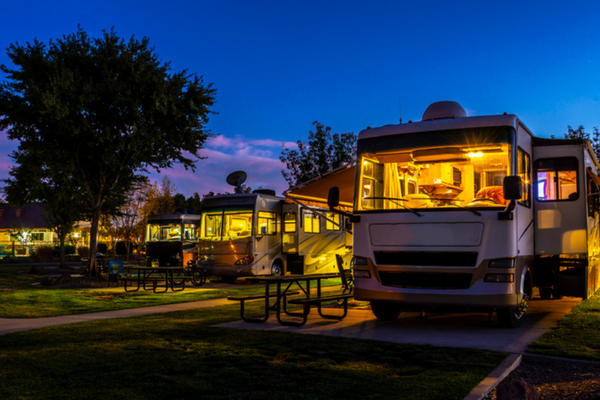 Kevin Tadlock is president of National Vehicle in Omaha, Nebraska. He is an avid outdoorsman and spends all the time he can with his wife and two daughters experiencing nature. He loves RVs and has spent the last 15 years helping buyers and sellers find each other without paying for a dealer or broker.
National Vehicle is an RV marketing firm in Omaha, Nebraska; for more information click here!