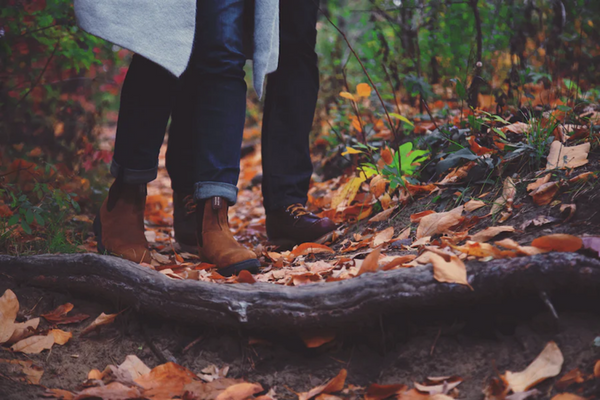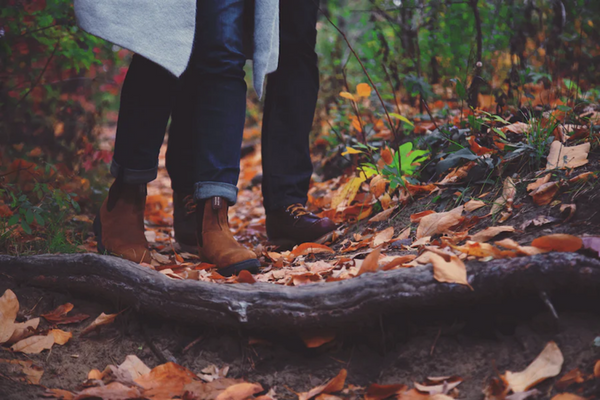 In Montana, the snowbirds say, "When the peaks get snow, it is time to go." This signals the end of summer and the beginning of America's favorite season — fall. 51% of people surveyed claimed the changing leaves as their number one reason for choosing fall. No one can deny the beauty of the Sugar Maples' leaves come October. If you are one of the many North Americans who love this season, let's take a look at what makes the perfect RV camping spot this fall.
What Makes a Great Fall Spot?
It seems like each season has its ideal environment. In the summer, you are looking for lakes or mountain towns. In winter, you are heading towards the slopes or as far away as possible. In spring, people want to go "home," wherever that might be, or see beautiful city gardens wake up. In autumn, we are looking for something a bit different — here are some thoughts on what makes a great fall spot.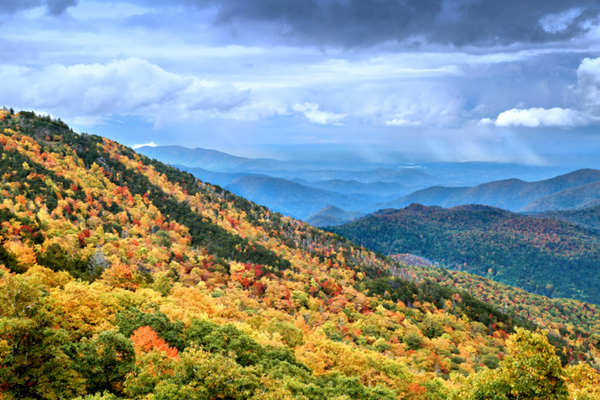 1.   Varying Trees
There is something beautiful about the Rocky Mountains' quaking aspen trees mixed with the pines and a towering mountain backdrop. But this doesn't quite measure up to what happens in the Appalachian Mountains.
In the eastern part of the United States, you get some of the country's best fall colors because of the varying native trees like the red maple, sugar maple, oak, evergreens, black tupelo, and so many more.
2.   Sloped Landscape
This isn't hating on those flatter portions of North America — there is something spectacular about the perfect layout with multiple trees in view. But the sloped landscape allows for something different.
Whether it be mountains or gently rolling hills, it gives you a grander view of what the trees are doing this time of year. Seeing layer upon layer of colors mixed without humans manipulating them can bring peacefulness to the chaos of disorder. It almost gives you permission to look at your life and smile at the momentary chaos outside of your control.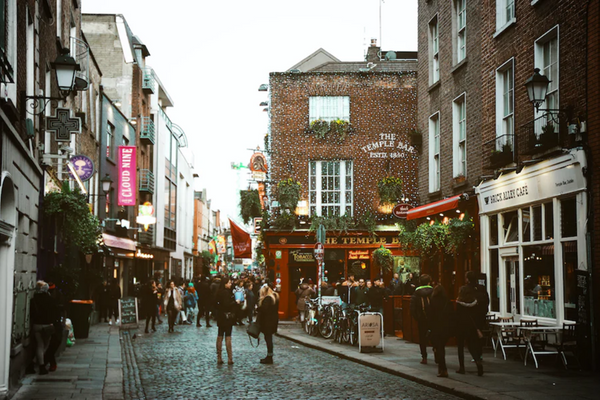 3.  Quaint Towns
Small, historic towns are often associated with autumn in our hearts. Perhaps it's a reminder of yesteryear when the fall harvest was a season of celebration and provision for the harsh winters to come. Or maybe it's an acknowledgment inside us that something simple is still relevant and desirable. Whatever the reason, quaint towns are often great fall destinations for families.
4. Festive Vibe
The best fall RV destinations are typically near those spots that celebrate the season. Apple orchards and pumpkin patches are celebrating this time of year, and small towns will often have harvest celebrations. Cornfields in the Midwest are cut into mazes, hayrides are happening, and regardless of how "country" you might not be, you can't help but appreciate the enthusiasm.
These festive vibes make everyone want to grab a hot apple cider and meander around town, just taking it all in. Here are some of the best spots to visit in the fall in the eastern part of North America.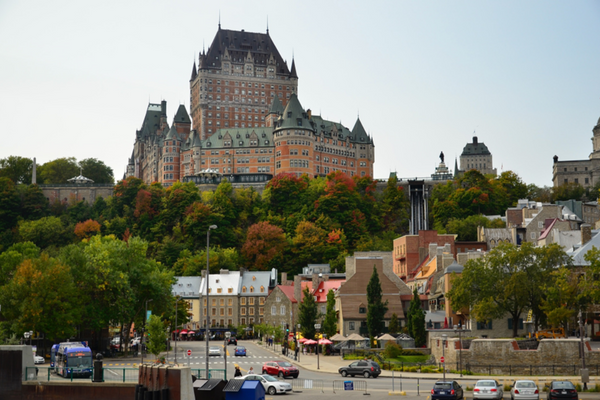 Quebec City, Quebec
The capital of the Quebec province holds over 800,000 residents. But it earned a spot on this list because of the location, fall colors, and historic vibes. Quebec City is the only walled city north of Mexico in North America. The city alone is worth visiting.
You can walk the cobblestone streets, get your favorite fall drinks, and learn about this beautiful city. You can take a drive to Parc National De La Jacques-Cartier and drive through the national park. You'll see plenty of colors here, and you may even hike a popular trail. The Old Forest Trail and Summit Trail is a 3.5-mile loop trail that gets you summit views of the valley floor.
Another great experience is the migration of the snow geese. These birds gather in large groups — sometimes exceeding 50,000 throughout the region — before taking off to Mexico or Texas to escape the cold weather. It's quite a spectacle to see.
Several Harvest Hosts locations are scattered throughout the region, including a winery that sits atop a hill overlooking the St. Lawrence River. If you aren't capitalizing on a Harvest Hosts membership, there are at least ten full hookup campgrounds in the area that would love to have you as their guest.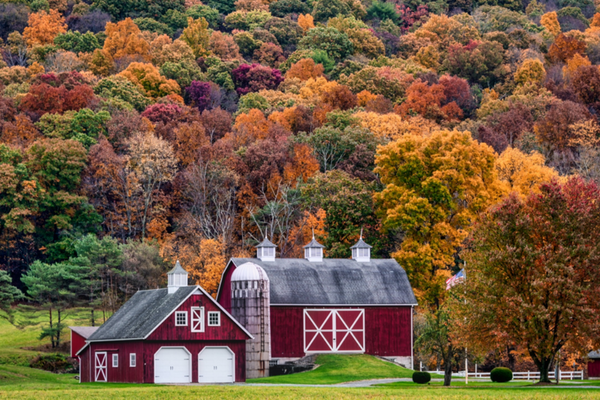 Holmes County, Ohio
It might not seem like Kyoto, Moscow, and Holmes County, Ohio, have much in common, but all were ranked as some of the top places to see fall foliage in the world in 2014. Holmes County, also known as Amish Country, has rolling hills, narrow meandering roads, and large fields being harvested.
At the heart of Amish Country is the village of Millersburg, Ohio. It has a walkable main street lined with historic buildings filled with Amish-made baked goods and furniture. Here you'll likely want to take in the sites of Amish men building furniture or maybe enjoy dinner at an Amish restaurant.
Outside of town, there is so much to see — just don't be in a hurry. While driving through the winding roads of Holmes County, you'll likely see men, women, and children working the fields or traveling down the roads in their horses and buggies. This is more than just a place to view one of the world's best leaf destinations in the world — it's a cultural experience.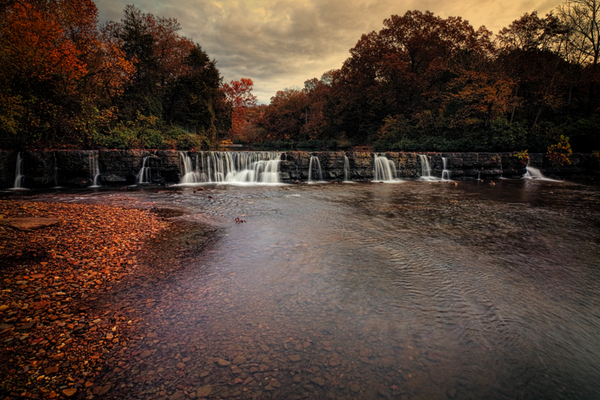 Fayetteville, Arkansas
In the northwest corner of Arkansas, you'll find another great place to see fall colors from mid-October through mid-November. Fayetteville, Arkansas, sits just west of some fantastic places to see the leaves change late in the season.
Fayetteville is ground zero for several great leaf-peeping drives throughout the region. One of the highlighted drives would be the Boston Mountains scenic loop, because it crosses two of the highest points as it makes its way to Alma, Arkansas, and back. In addition to these fantastic drives, Fayetteville offers a dog-friendly city with many attractions for the whole family.
If you love the outdoors, there is plenty of hiking, mountain biking, and simple walks in the woods in the region. This area also boasts some great rivers, Buffalo or Mulberry Rivers, for you to get one last float trip in before winter.
Finding a place to stay here shouldn't be hard either. There are plenty of Harvest Hosts locations and full hookup campgrounds.
Chase the Leaves as They Fall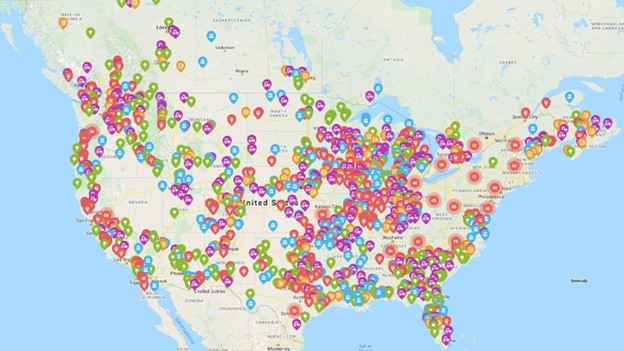 With this list, you'll be able to start your leaf-chasing in Canada as early as mid-September and chase them all the way down the continent until you settle into your warm weather destination. With Harvest Hosts, you don't have to wait to make memories until you get to the next destination because there is always a unique RV camping experience right down the road.
This is the fastest growing unique camping network in North America, and it doesn't have plans of stopping anytime soon. Plus, all of their memberships have a three-month 100% money-back guarantee! There is no risk, so sign up today!