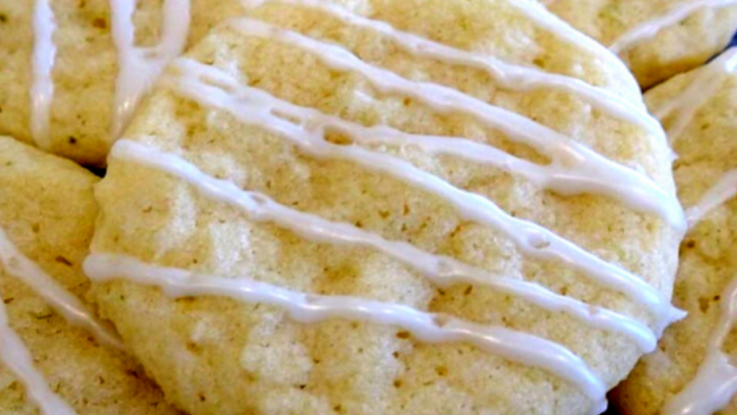 This recipe was one of those happy-accident kind of things. I made blueberry bars that called for some lemon juice and had half a lemon left, so I hopped online and found this wonderful gem.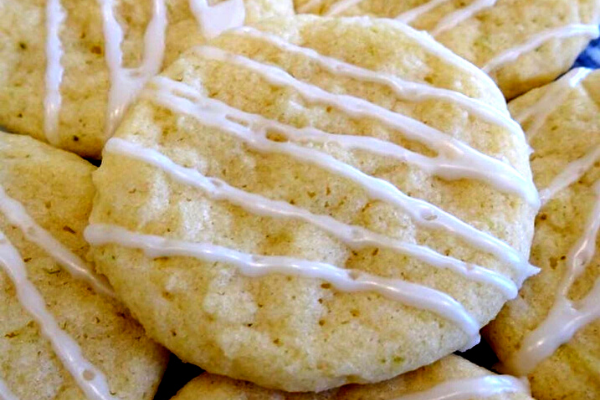 When I made these the first time, I had already cut and juiced the lemon for the blueberry bar recipe, so I only had half of the lemon to work with zest-wise. Zesting half gave the cookie a nice little hint, while using the whole lemon really gives it a great lemony flavor. Your choice on how lemony you want the cookies. I like cookies year-round, but these are especially tasty in the spring and summer — there's something about citrus in the heat.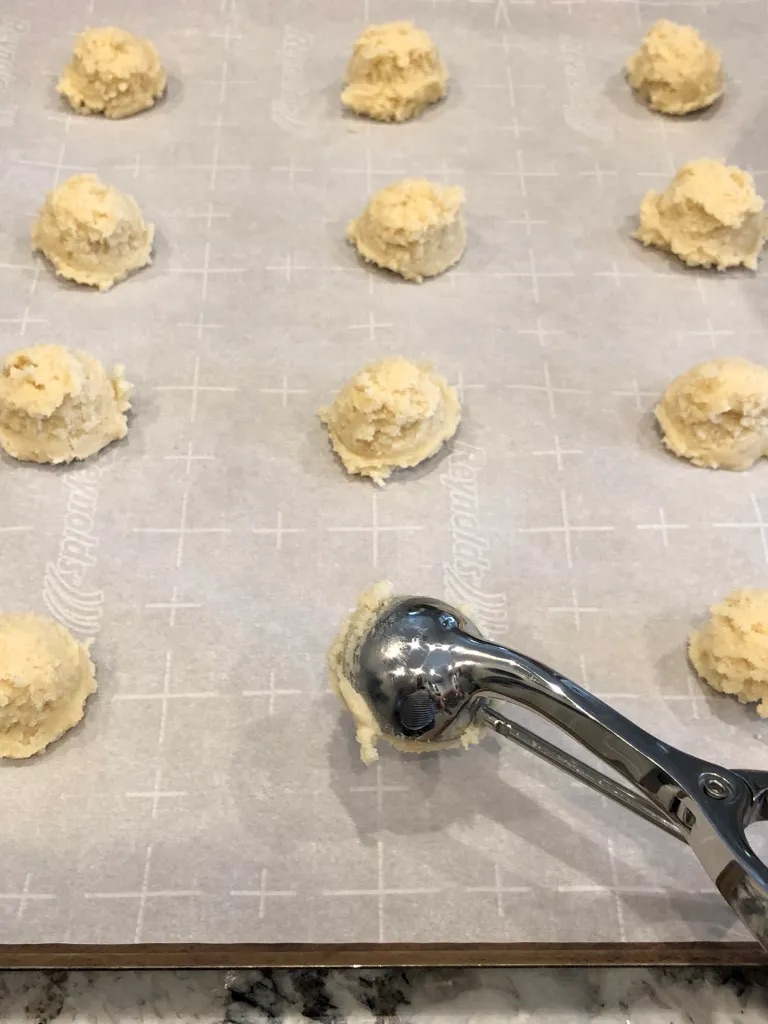 I worked in a cookie bakery in high school, so I prefer the consistency that comes from using a cookie scoop. And, as I've said before, I like my treats on the small side so I don't feel guilty when I eat seven of them. I use my 1-tablespoon-sized cookie scoop for this recipe and get almost 6 dozen.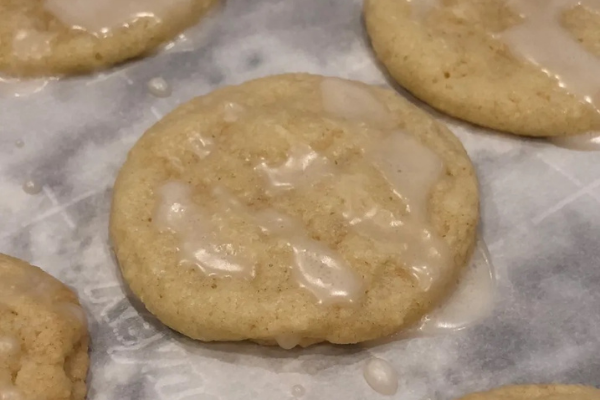 These little babies have a nice bit of crunch on the outside and are perfectly soft on the inside. The vanilla glaze dresses them up and is a nice little sweet in your mouth to balance the little bit of tart in the cookie.
These will quickly become a favorite in your house, and I can guarantee that unless you hide them in the back of the freezer, they'll be gone in a flash.
I bet you have everything you need in your kitchen right now to make these. Let's get started!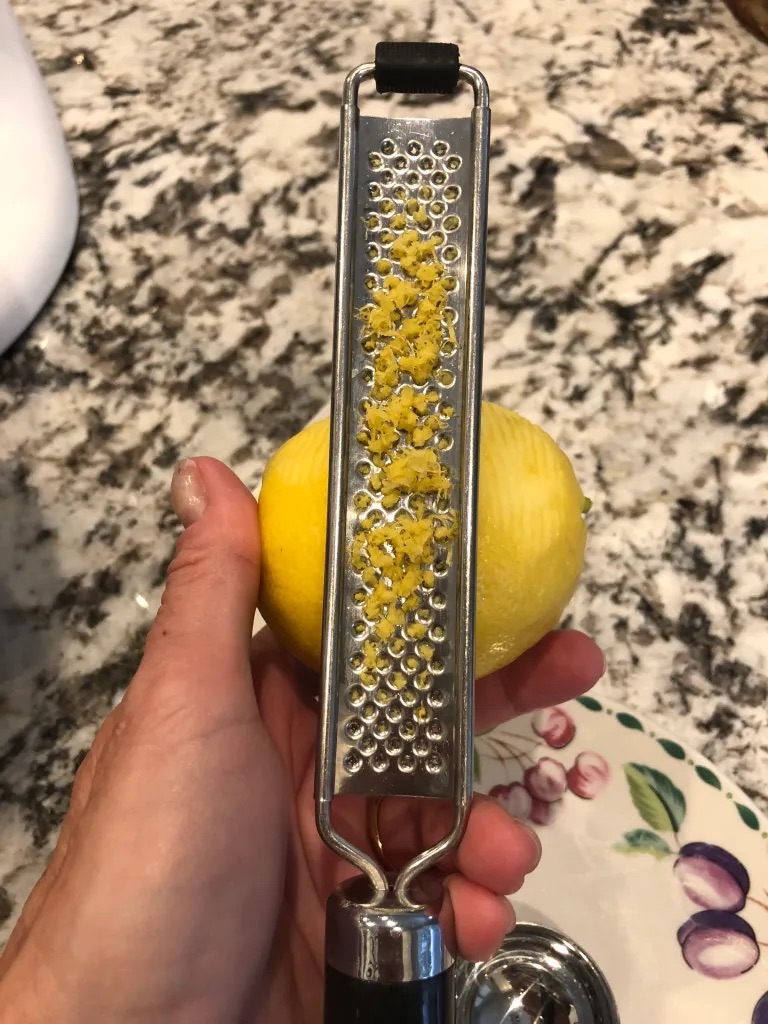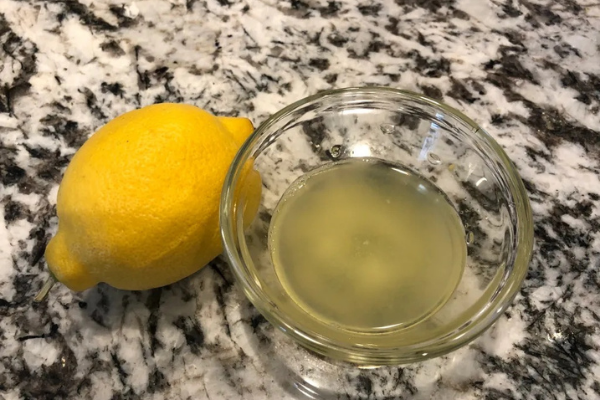 Zest away on that lemon until you have one tablespoon. Then squeeze that lemon enough to get one tablespoon of juice. Or, you can juice the whole thing and save the rest of the juice for your tea in the morning. That's what I do.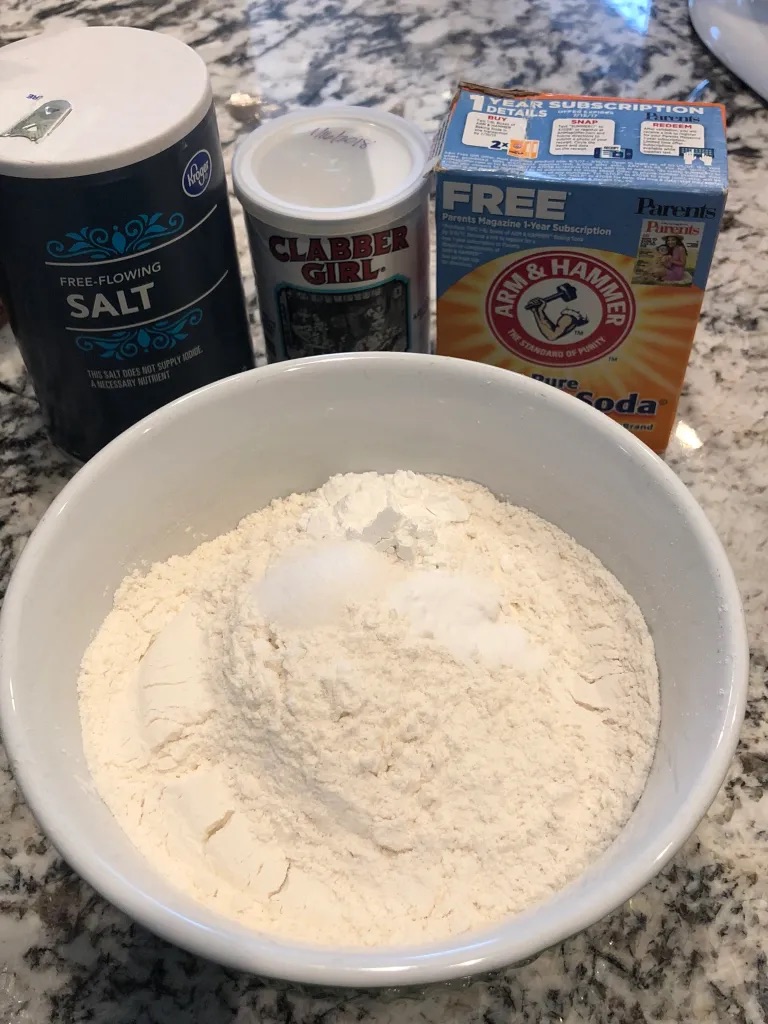 Stir the flour, baking soda, baking powder, and salt together in a bowl and set aside.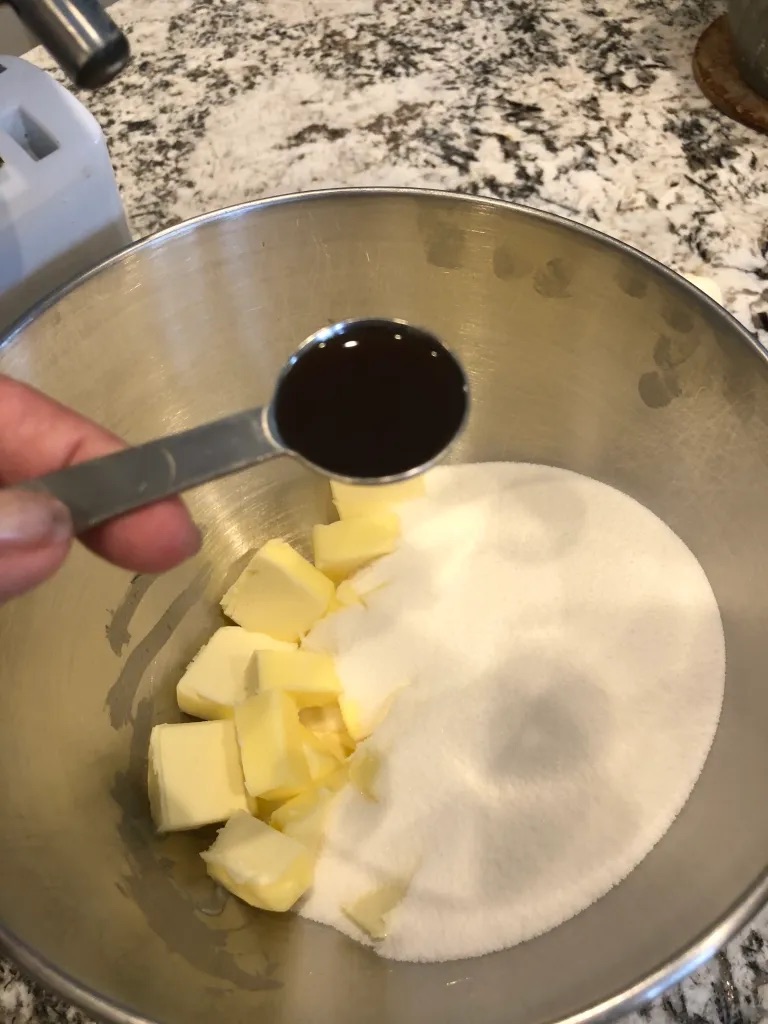 Cut the cold butter into cubes and plop it in the mixing bowl. Then give a little shout of hurrah that you don't have to soften the butter! Cream that butter with the sugar and vanilla.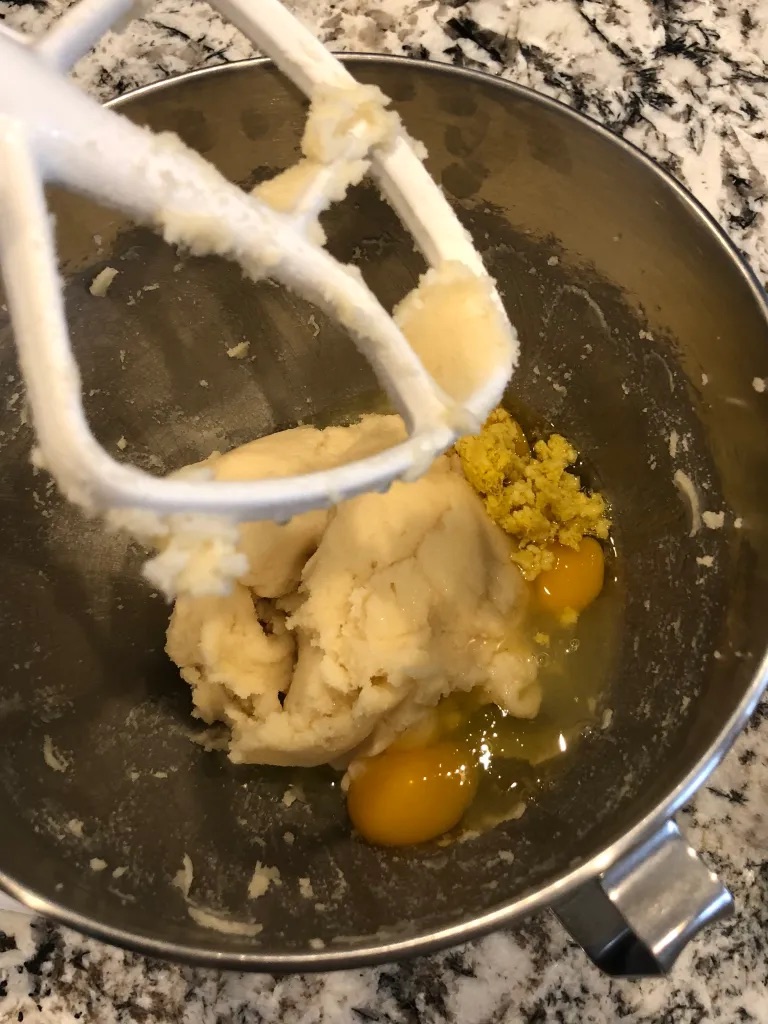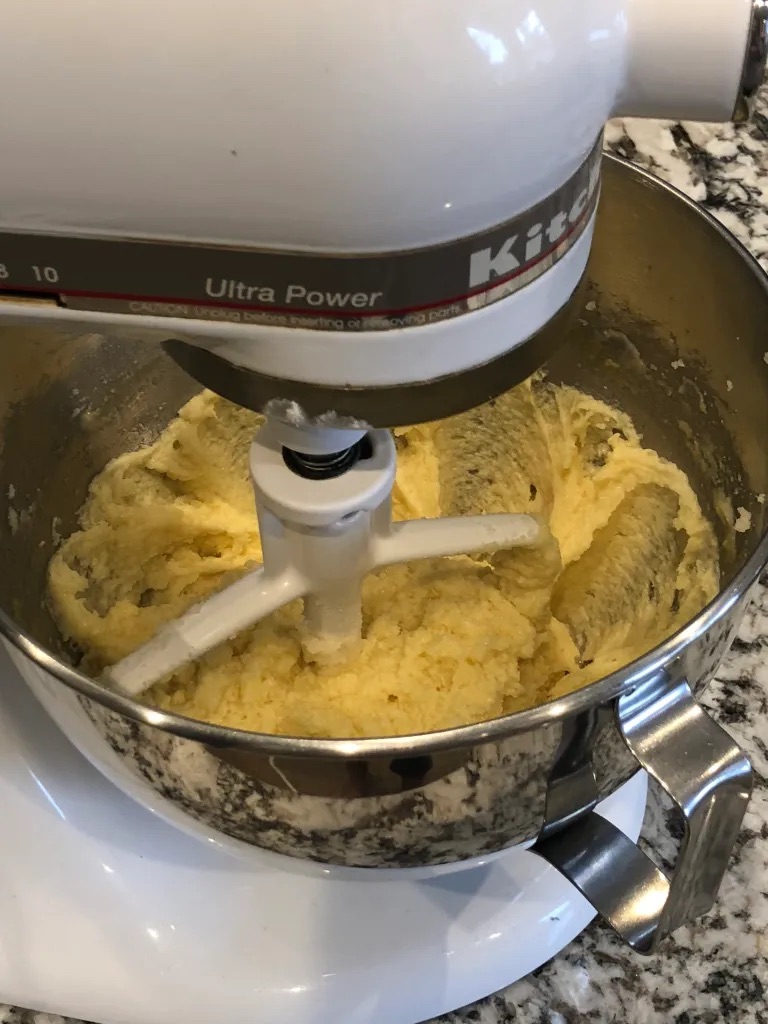 After it's light and fluffy, add the eggs, lemon juice, and lemon zest.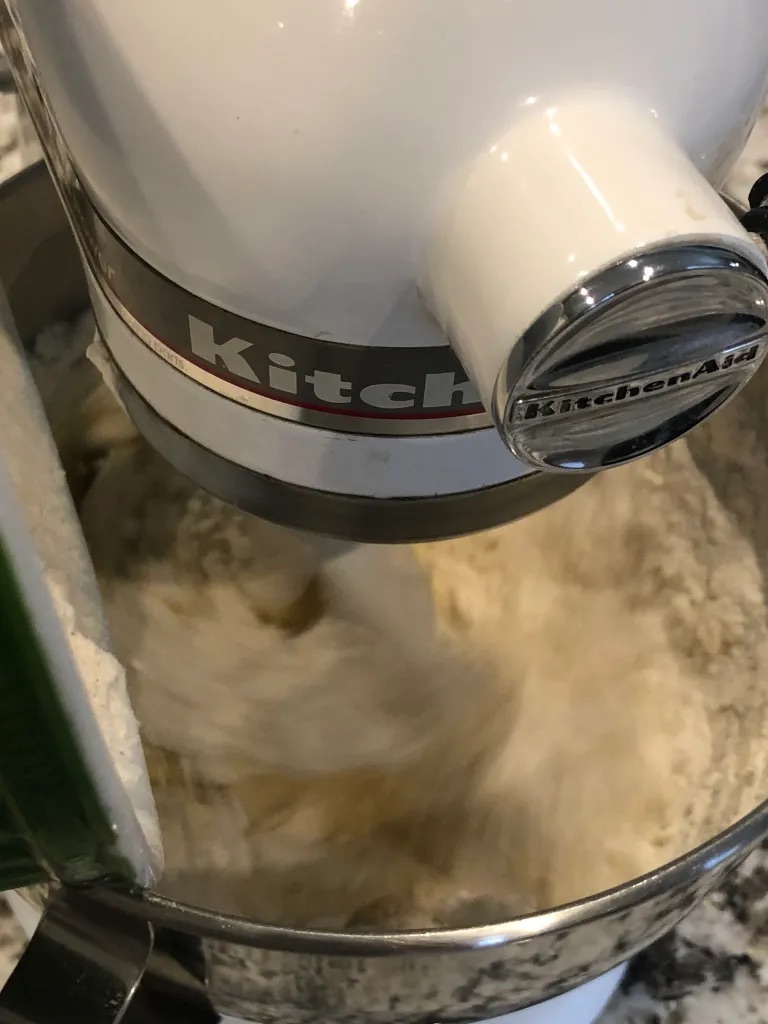 Slowly add the flour mixture and mix well. My paddle sometimes misses the stuff at the very bottom, so I stop the mixer when I'm about halfway done, use a spoon to bring the crumbly stuff up to the top, and then finish mixing.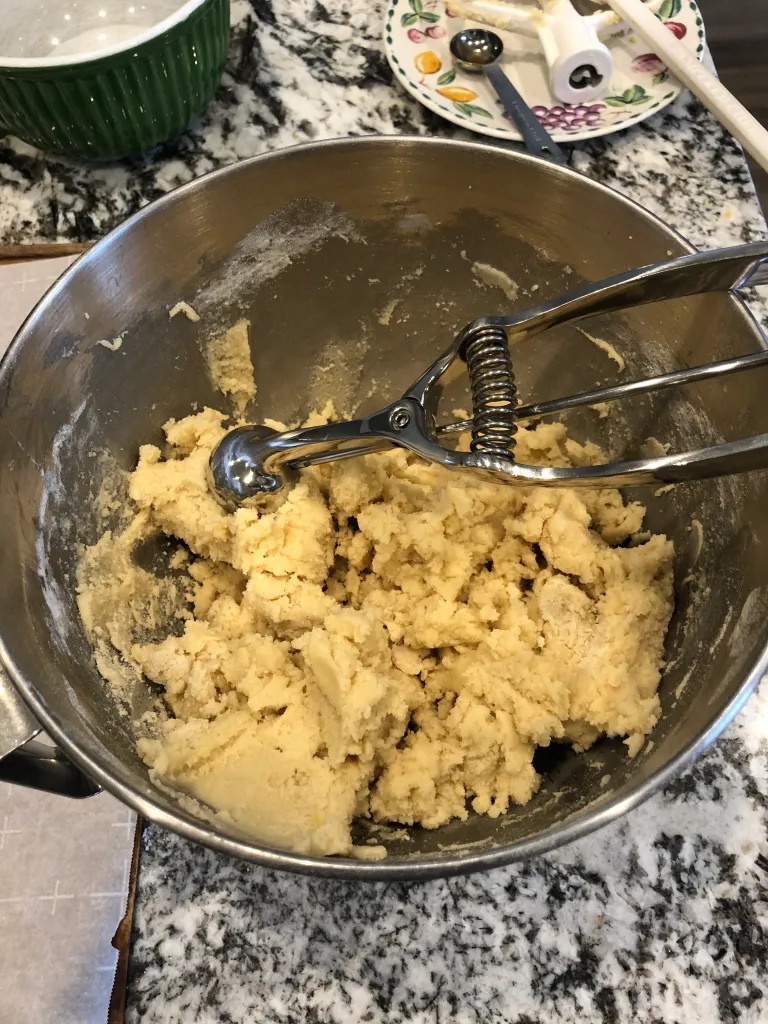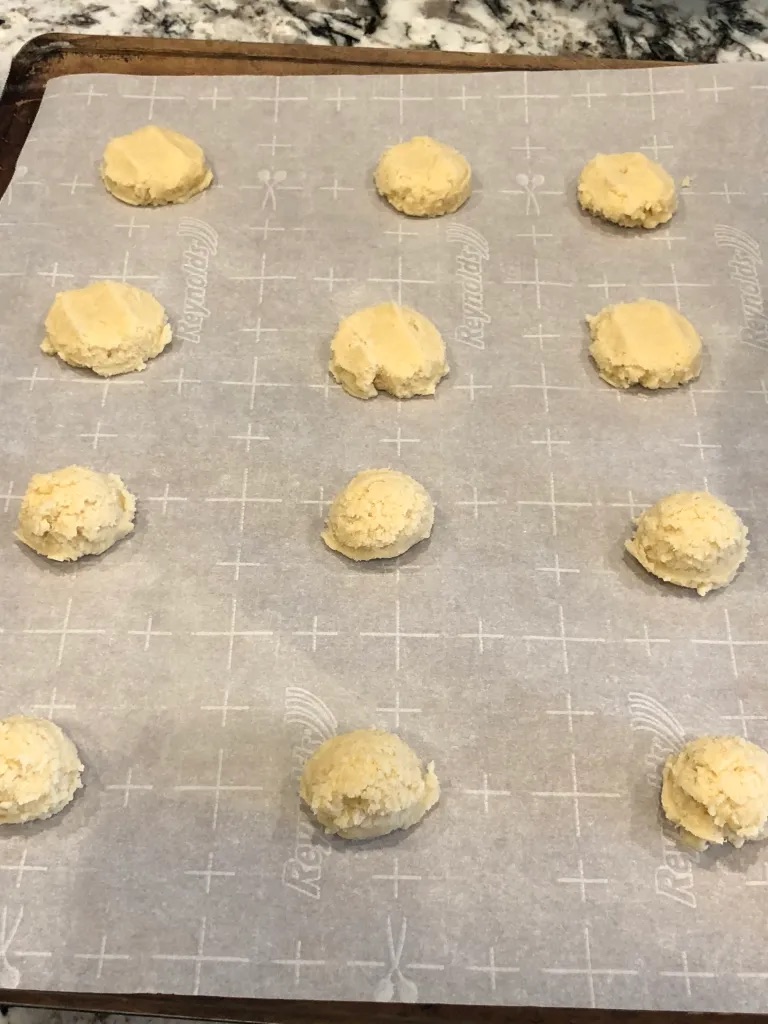 Use a cookie scoop or grab some dough and roll it into a ball and then place on a parchment-paper-lined cookie sheet. Lightly press down to slightly flatten then bake at 350 degrees F. for 10-12 minutes. My oven is a little slow, so even my smaller ones take 10 minutes. I bake for 5 minutes, turn the cookie sheets, and finish with 5 minutes more. I let them sit on the cookie sheet for a minute or two and then slide them onto the cold granite for cooling.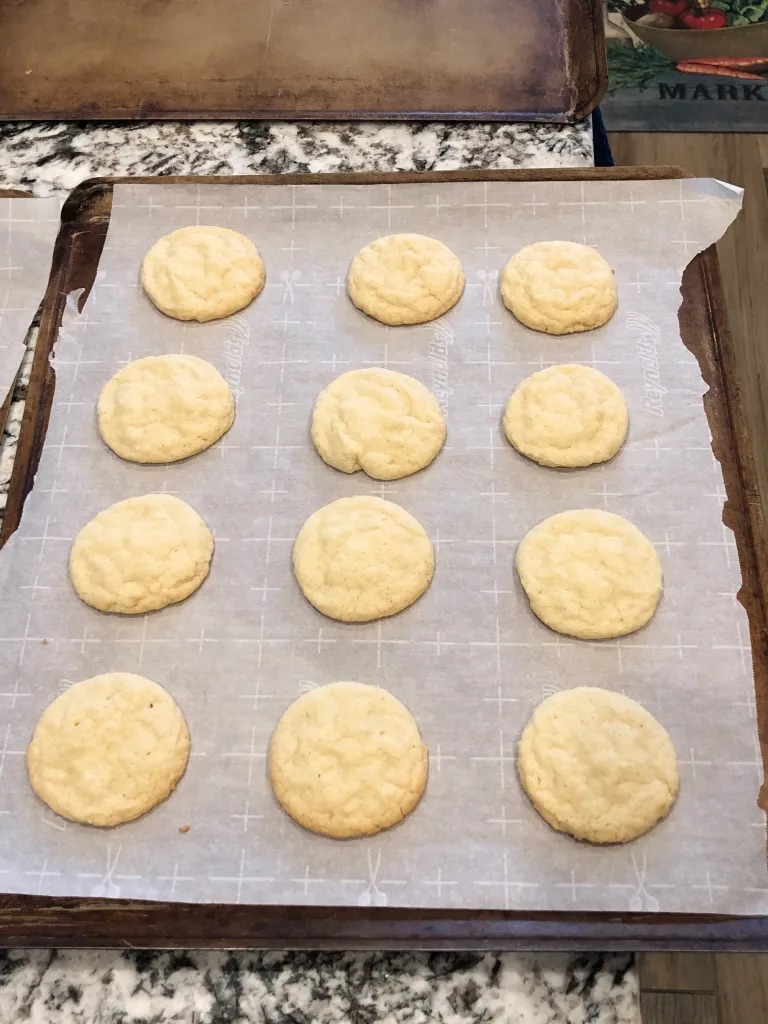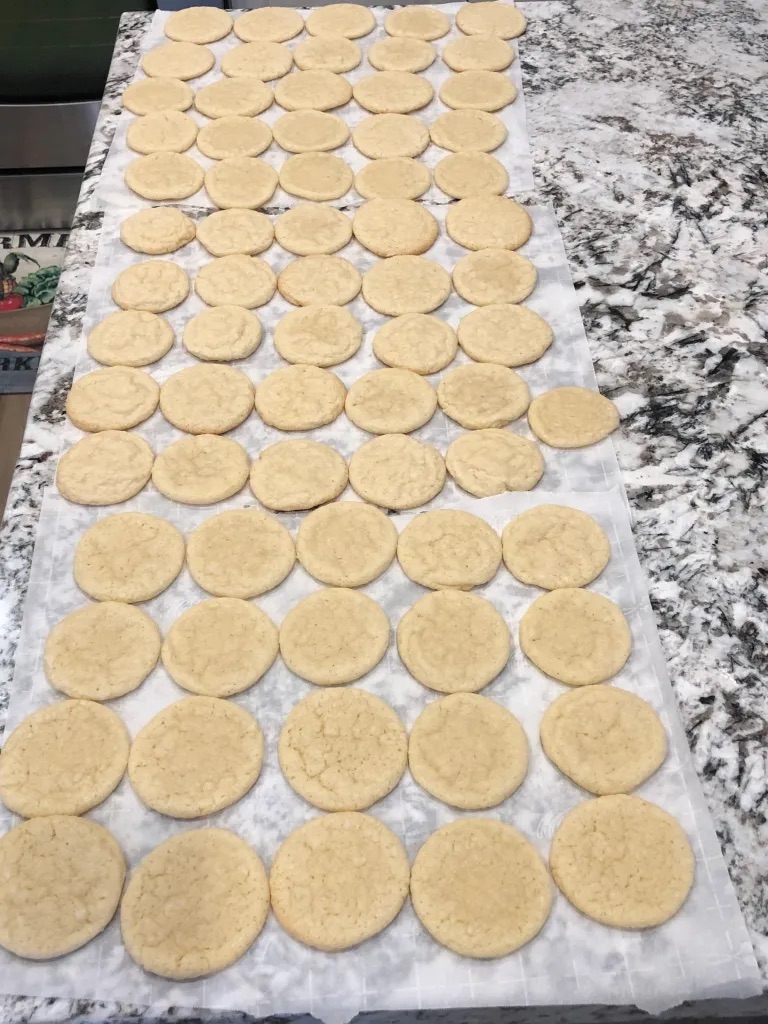 I dare you not to eat a bunch then and there. Like all warm cookies, they are really good. But please wait until they cool and ice them. You'll be glad you did.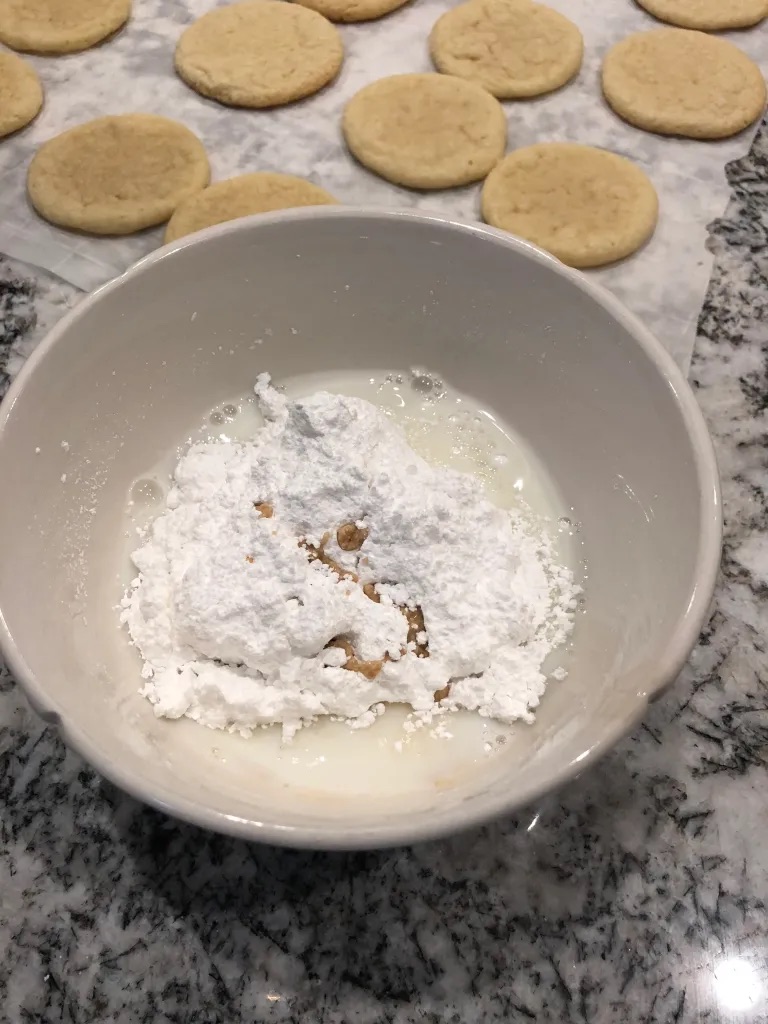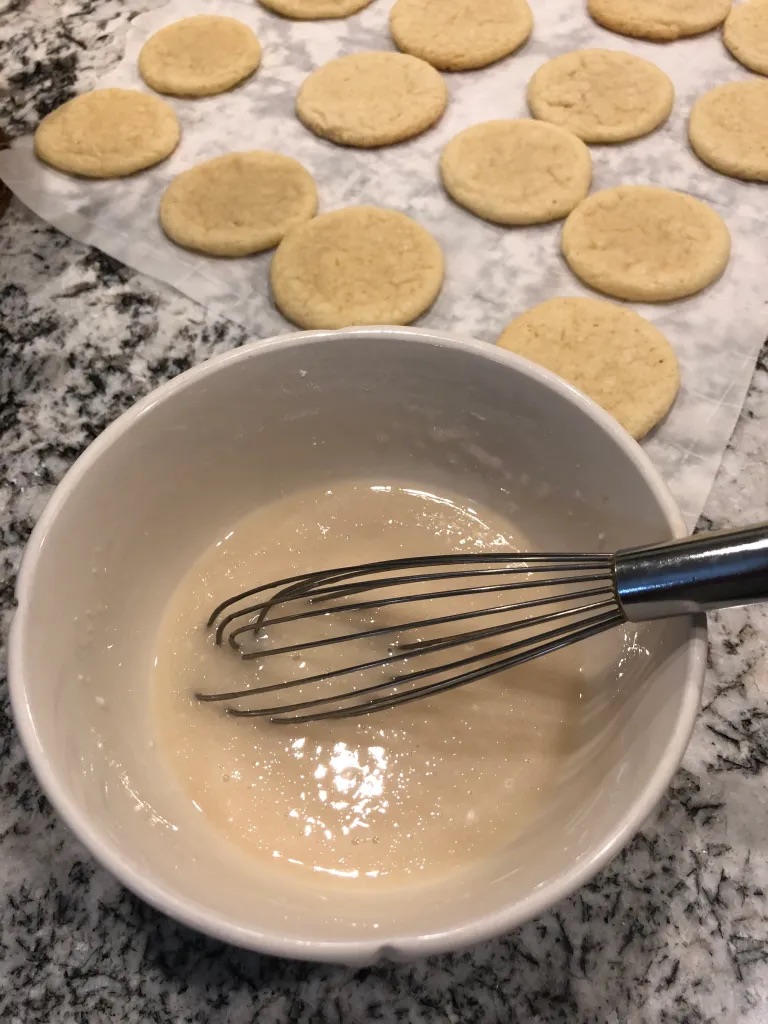 To make the icing, whisk together the powdered sugar and the milk until it's smooth. For me it takes between two and three tablespoons of milk. I add two tablespoons, stir, and then slowly add the third tablespoon, whisking while I add until I get the consistency I want.  From there, you can drizzle the icing from a spoon or squeeze it out of a plastic bag.
I wasn't a fan of the glaze, so I improvised the next time. I like the glaze to be white. For me, it's a prettier look and so that's how I glaze them every time.
For freezing: I have a smaller cookie sheet that fits perfectly in the freezer. I line the cookie sheet with parchment paper and place as many cookies as will fit in one layer and freeze for 30 minutes. I then place them in a zip-top freezer bag.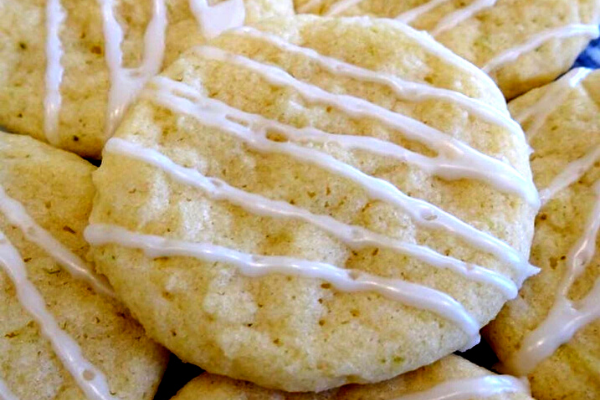 Lemon Sugar Cookies
3 cups flour
1 1/2 teaspoons baking powder
1/4 teaspoon baking soda
1/2 teaspoon salt
1 cup cold butter, cut into cubes
2 cups sugar
2 teaspoons vanilla
2 eggs
1 tablespoon fresh lemon juice
1 tablespoon lemon zest
Icing: 1 cup powdered sugar and enough water to make a nice drizzle, about 1 tablespoon.
Combine flour, baking powder, baking soda, and salt in a bowl and set aside.
Cream the butter, sugar, and vanilla and then slowly add the eggs, lemon juice, and lemon zest.
Slowly add flour mixture and mix well.
Roll dough into balls and place on parchment-lined baking sheet.
Bake at 350 degrees F. for 10-12 minutes.
Stir icing ingredients together until desired consistency and drizzle on cookies.
Meet the Family
I'm Maureen Milne, F446881.  Mark and I are becoming empty nest veterans and you know what, we enjoy it!  We are always on the lookout for the next adventure, our friends call us the X-Games family. We are avid hikers, cyclists and skiers (both snow and water).  Mark does triathlons and we run several races a year.  We've been RVing together since we were teenagers and we love traveling with our two grown sons.  I share our RV adventures, RV friendly recipes, wonderful campgrounds and more on my blog, M&M Hit The Road.  You can also find our fun on Facebook, Instagram, Twitter and YouTube.