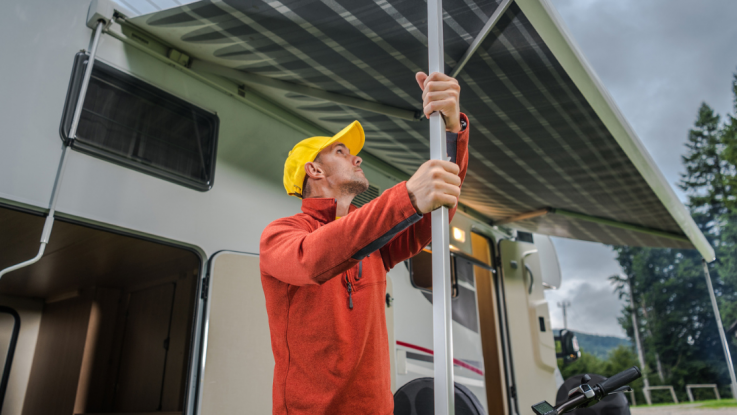 As we know, RVs are big vehicles with lots of parts, so it's no surprise that a lot goes into RV maintenance. However, if you commit to keeping your rig properly maintained, it can last for years and take you thousands of miles. Sometimes you'll need a professional mechanic to conduct repairs, but it's still important to know the basics of RV maintenance so you can inspect your unit and take preventative action when needed. The more you can monitor and service the RV on your own, the better and longer it will run. From the top down, here are five basics of routine RV maintenance from RV Trader.
1. Roof
The biggest thing you're looking for on the roof is cracks in the sealant around the seams. If your sealant is corroded or cracked, water can soak into the roof's framework and end up in the ceiling panels. A roof inspection is not something you need to do every day, but try to closely look it over about every three months. When you crawl onto the roof, look around the edges, vents, skylights, air-conditioning unit, and any other parts or features to ensure everything is still properly sealed. If you decide to add new sealant to an area, keep in mind that roof materials can range from fiberglass to metal to rubber and more, so make sure to pick a product that's compatible with the roof's material.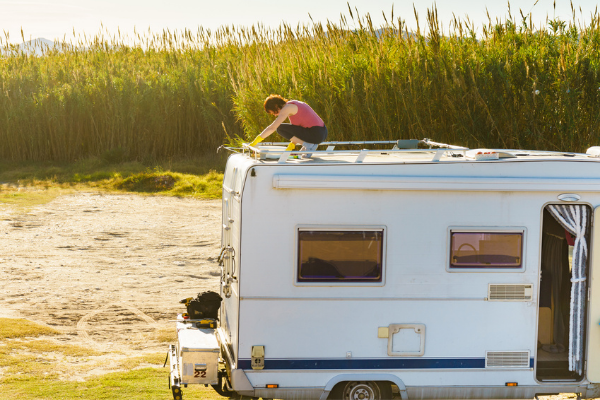 2. Slideouts & Awnings
Maintenance on your slideouts and awnings starts with regular cleaning. You want to make sure that there isn't any dirt buildup that's hiding potential problems, particularly around the seals. If you leave dirt caked on for months at a time, you're sure to run into corrosion issues. There are also specific things to look for, depending on the type of slideouts you have.
Schwintek Slides: Check that the gears on the side of your slideout box work properly.
Acu-Slides: Check that there is about one inch of give on the cord when your slide is fully extended.
Power Gear Slides: Check that there are no hydraulic leaks and that the motor assembly is fastened correctly.
Once everything is clean, make sure to lubricate the sliding mechanism so there isn't any friction during the opening and closing process. This can wear down the apparatus, causing issues over time. When you look for lubricant for your unit, make sure to pick one that's specifically designed for RVs (WD-40 may be great around the house, but isn't always a good choice for your RV).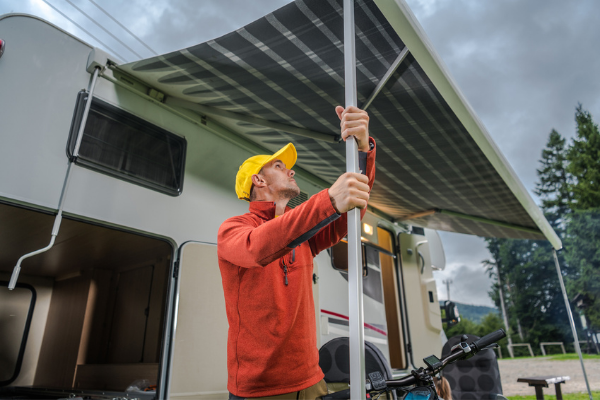 3. Fluids
Keeping your fluids well maintained might seem like a small task, but it's extremely important. If internal components get too dirty, it can cause major stress on your engine and drivetrain, which can lead to larger issues down the road.
The owner's manual of your RV or towed/towing vehicle is an excellent resource when it comes to your fluids. It should tell you the correct levels for each fluid, walk you through how to check and change the fluids, and provide intervals for how often to do so. At a minimum, you should always check your fluids before taking a trip, and then every couple of weeks while the RV is in use. Also at minimum, change the oil in your motorhome at least once a year or more often if the manufacturer recommends it. The major fluids that should be checked during routine maintenance are:
Oil
Coolant
Brake Fluid
Radiator Fluid
Transmission Fluid
Power Steering Fluid
Windshield Wiper Fluid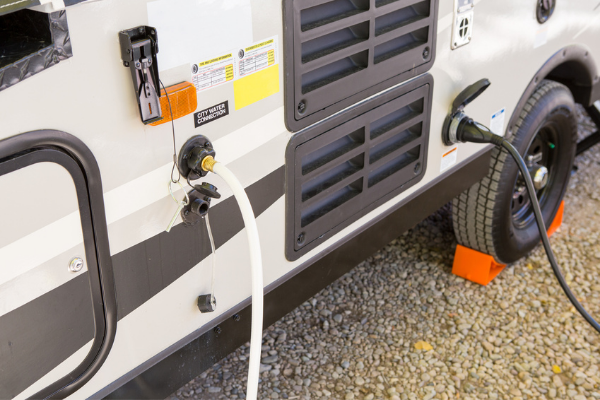 4. Filters
Like the fluids, maintaining filters is a basic but important task that, if left unattended, can cause big problems for your engine. For instance, if you have a dirty air filter, the air coming out of your vents might not be clean or cool, even if the AC unit is running. Changing these is a fairly simple process and can be done on a seasonal basis. Check your owner's manual for exact filter changing instructions and intervals.
During your routine maintenance, check the following filters:
Air
Fuel
Coolant
Hydraulic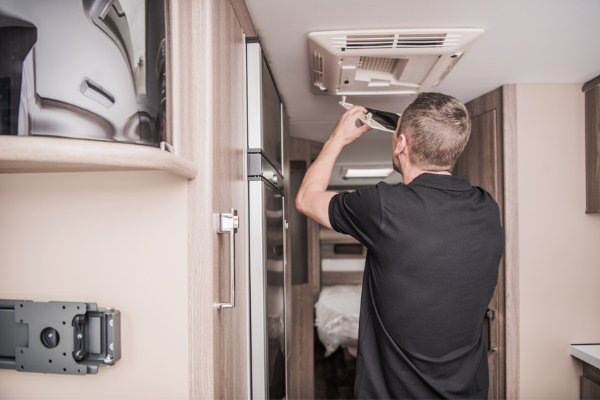 5. Tires
Because RVs often sit idle for long periods of time, their tires may be prone to premature deterioration. Luckily, tire maintenance is pretty straightforward. Regularly make sure the air pressure in your tires matches the manufacturer recommendation. If you're driving around with deflated tires, it causes more wear and tear than necessary, and your tires will wear out more quickly. You'll also want to keep your tires clean and dry. Make sure to wash them down to remove any dirt or oil you might have picked up on the road. Other than that, you just need to perform regular inspections of your tires to make sure the sidewalls are intact and there is no uneven wear on your tread. These could be signs that you might need a new tire, and it might be a good idea to get it professionally checked so you don't blow a tire on the road.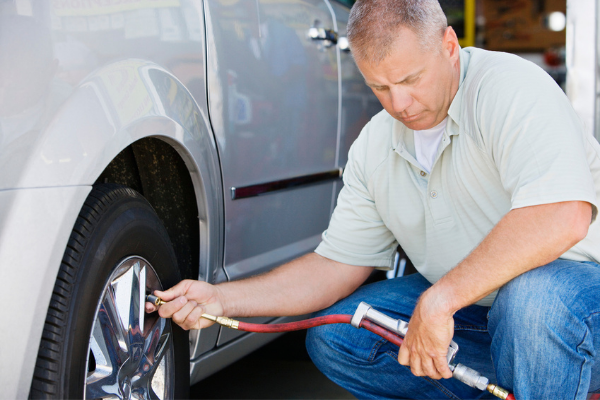 Keeping your RV in good shape doesn't have to be an overwhelming process. These are five basic service actions you can take between major service appointments that will help ensure that your unit is always adventure-ready. If there's one thing camping experience will teach you, it's this: if you take care of your RV, your RV will take care of you!

RVTrader.com is the industry-leading online marketplace for buying and selling new and used RVs, including Class A, B, and C vehicles, as well as campers and trailers. With over 191,000 recreational vehicle listings, RV Trader is a trusted resource for buyers and renters nationwide. And with over 4.3 million visitors every month, no marketplace is more trusted to generate inventory exposure for dealers and private sellers. RV Trader is a division of Trader Interactive and belongs to the well-known "Trader" family of brands.