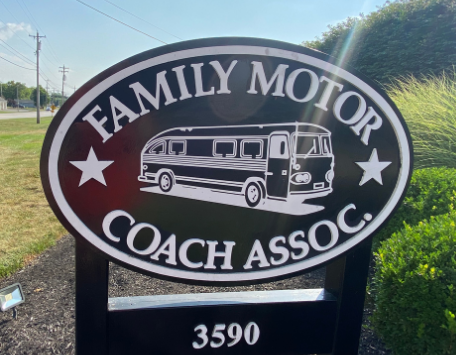 There are a lot of benefits to FMCA membership, among them tire and fuel discounts, the FMCAssist Medical Emergency and Travel Assistance Program, and a monthly subscription to Family RVing magazine. But did you know that members also can stay two nights a month for half price at the official FMCA Campground? FMCA members can enjoy being close to the national headquarters and the amenities the campground has to offer during their stay.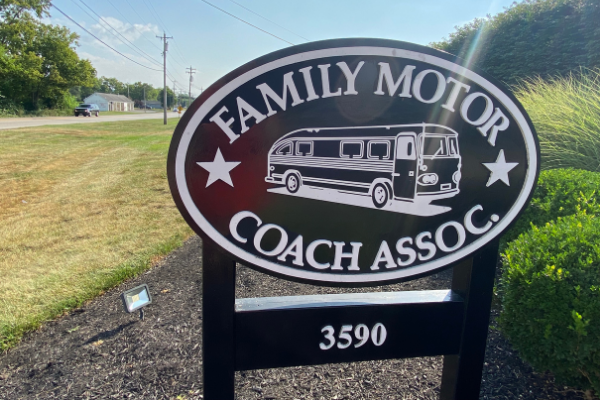 This campground is exclusive to FMCA members — so you and your neighbors will always have something in common! Every month FMCA members get the chance to stay up to two nights for half price, depending on space availability. The FMCA Campground has 15 full-hookup sites on concrete pads and 9 electric-only sites on blacktop for members to use. You can even connect with your FMCA neighbors through our official FMCA Campground Facebook Page to let your fellow members know you are there.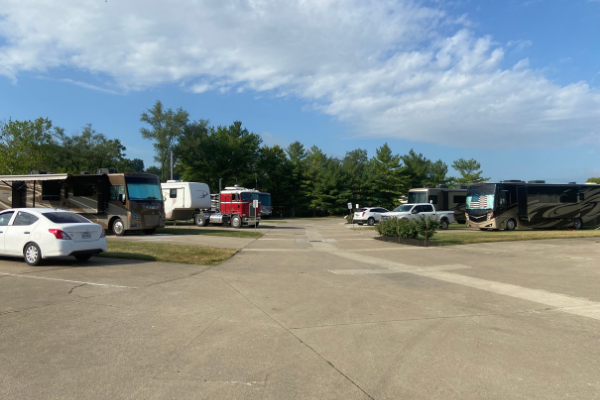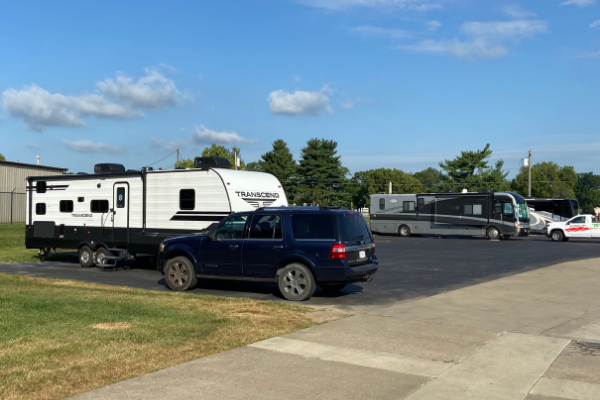 The campground has space for RVs up to 45 feet and also offers amenities such as a dump station, 50-amp electric, water, sewer hookups, and free Wi-Fi! It is open year- round. Reservations are required and can be made up to 6 months in advance. Note that there are times when campground is reserved for an FMCA chapter rally or scheduled FMCA business meetings and space may not be available. So, make sure you book your spot in advance and be prepared for limited availability during these events.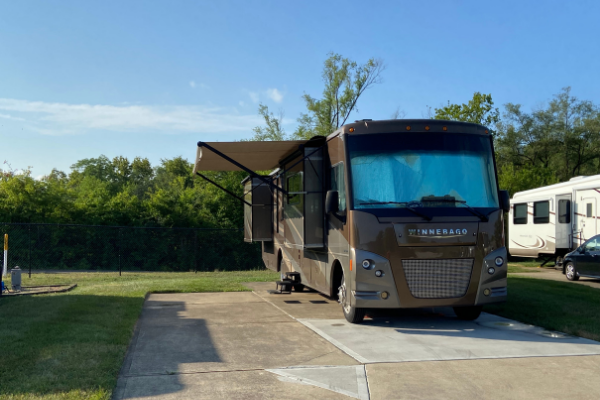 Even though this campground is exclusive to FMCA members, that doesn't mean your furry friends need to be left behind or stay in the RV! All pets are allowed, and there is even a dog park for your dog to socialize. The dog park is gated, and dogs can be unleashed within the fence. Dogs must be leashed at all times outside of the dog park while at the campground.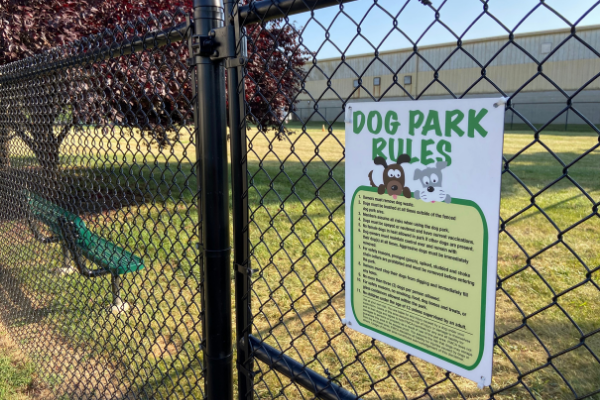 If your dog still has energy after meeting other FMCA dogs in the dog park, there is a paved path along nearby Lake Barber. This path is perfect for your morning walk and a great way to stretch your legs after a full day of driving. The path is right behind the campground, and there is a secure gate to make sure nonmembers do not enter the campground from the path.  In the near future, FMCA plans to create a walkway from the campground toward Lake Barber with personalized commemorative bricks purchased by members, so don't miss your chance to be part of FMCA history! Learn more about the commemorative bricks here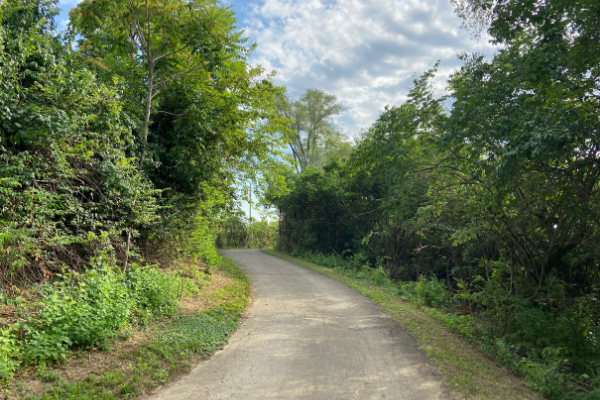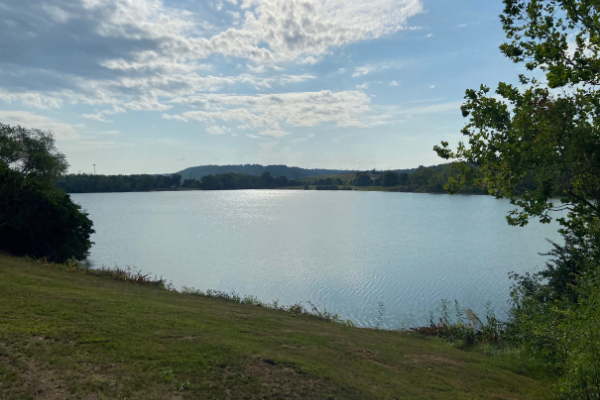 If you want to explore the surrounding Greater Cincinnati area, the campground is the perfect spot to park your RV. The campground is only 4 minutes away from a Cincinnati brewery, 50 West Brewing Company. Enjoy a local brew in their taproom or a burger at the Cincinnati Burger Bar. If you want to catch a Cincinnati Reds game, the campground is 21 minutes away from Great American Ballpark and surrounding restaurants and bars at The Banks downtown.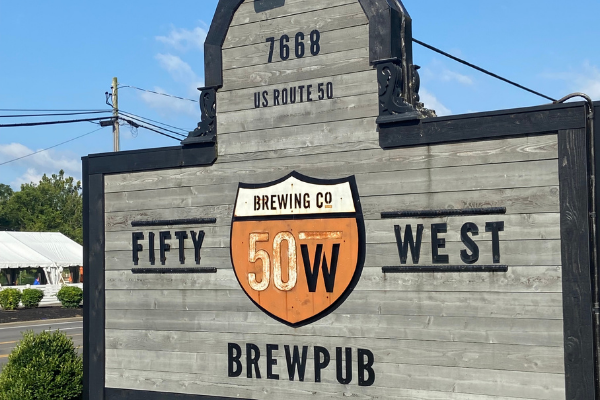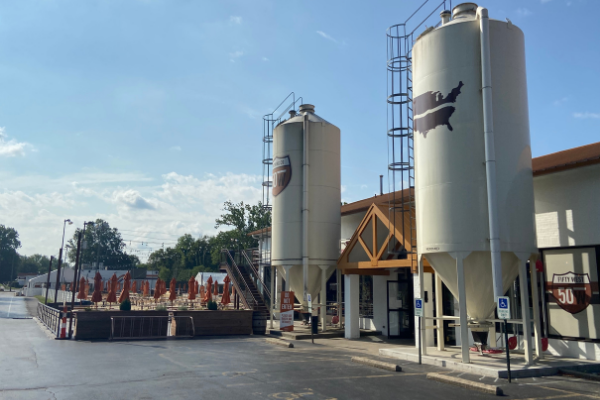 What are you waiting for? Book your stay at the FMCA Campground now by visiting www.fmca.com/stay-fmca or call (800) 543-3622!
Directions to FMCA Campground
3590 Round Bottom Rd Cincinnati, OH 45244
Interstate 1-275 to exit 63A, State Route 32
Proceed west on State Route 32 about 4.2 miles
Turn right on Round Bottom Road
FMCA Campground is about 1/4 mile on the right