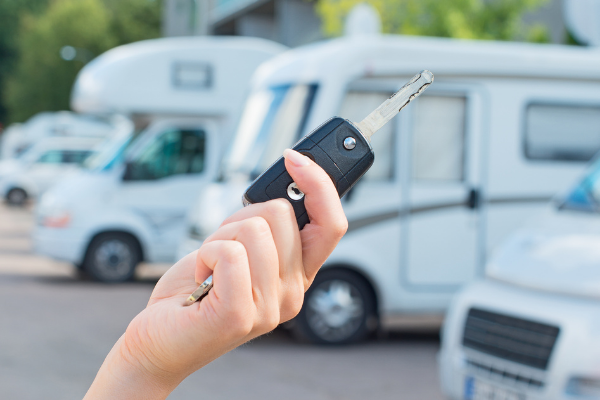 Are you an RV owner looking to upgrade models? Perhaps owning an RV isn't right for your lifestyle right now. No matter the reason, if you are ready to sell, you've come to the right place! This article highlights 6  tips for privately selling an RV.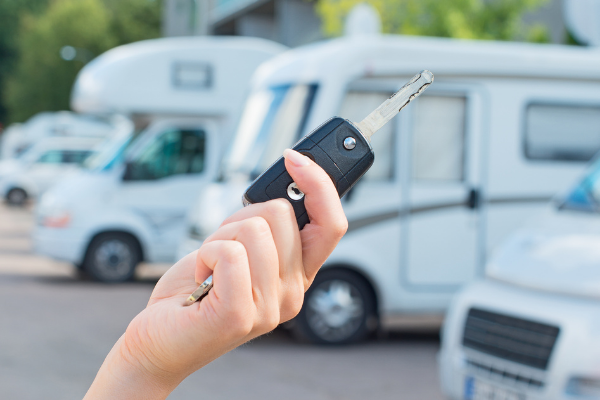 Do your homework first
There is some behind-the-scenes work to be done prior to posting an ad.  These might not seem all that important, but taking the time to properly prepare for the sale can save you time in the future and help you get the most out of your RV.
In the same way that you would fix up a house or condo before listing it, you should go through your RV with fresh eyes looking for things that would turn other people off. Make notes on any minor damage, cosmetic issues, scratches or areas that need repair. To increase the sale value, it will likely be best to repair/replace the items prior to the sale. If you choose not to make the repairs, it is important to bring attention to the issues in the sales process.
Keep receipts for any repairs made (major or minor), as this will help substantiate the sale price and will build trust with potential buyers. If you purchased upgrades, keep those receipts as well. Place all paperwork and receipts into one folder and leave in the RV for easy access when showing the RV.
For the interior, make sure all areas are clean and clutter-free. Store everything in its place, allowing potential buyers to get a real feel for the RV.
When it comes to the outside of the RV, spend some time washing it, shining the tire rims, and rinsing off the RV underneath. Ensure spare tires and covers are in their dedicated spaces and other accessories are also stored properly.
Bottom line goal for preparing the RV is to: fix it to reflect how the RV looked when you bought it.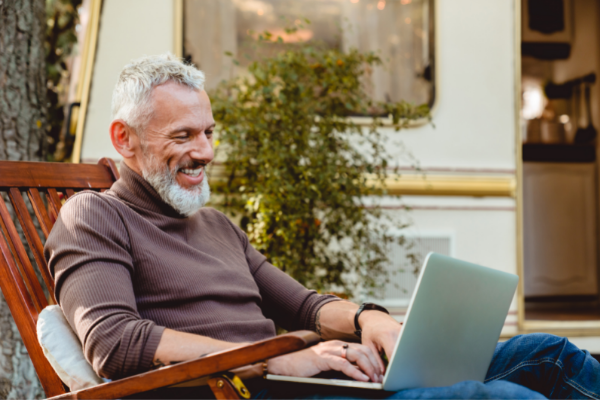 Things to Include Within Ad
Basic info should make up the first paragraph: model name, year of model, mileage, square footage, and overall condition of the RV. This is where you will also list any major repairs or upgrades. Installation of a new fridge, shower, etc., will help your ad stand out from others.
Let creativity shine through your ad but keep it real. Be informative about bathroom space, open floor space, and storage spaces. Allow your words to show and tell, instead of just telling.
Be sure to specify any damage that might be known. Being upfront with potential buyers will ensure your credibility. If major repairs have been made within the last year or two, be sure to list those.
We've all heard that a picture is worth a thousand words, and this is true when it comes to a vehicle up for sale. Choose a bright area with a nice background for the exterior shots. Some suggestions include parking in front of a body of water or the edge of a wooded area.
Provide pictures with different angles of the RV, along with sections of the interior and exterior. Ensure that pictures are high-resolution and are clear and crisp in appearance.
If there are accessories or appliances that are used as picture props but not included in the sale, be sure to mention that in the ad.
Bottom line when putting the ad together: Be concise, clear, and creative.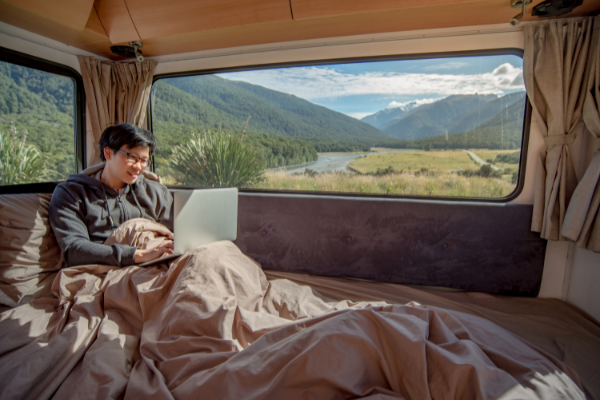 Where to List
Family RVing magazine Classifieds and online sites such as Craigslist, Facebook Marketplace, or RV Trader are some options. Old-school options are still popular, such as newspapers, yard signs, or word of mouth.
Whichever method you choose, be sure to use caution and withhold as much personal info as possible. A phone number and/or email address should be sufficient.
Once the Sale Ad is Live
Now that the ad is live, be prepared for increased communication requests. Here come the emails, phone calls, and text messages. There will likely be more than enough of them to leave you a bit overwhelmed. At this point, the first step is to separate the interested buyers from the inquisitive buyers. Some are just curious and will use your sale as an educational tool for themselves. Unfortunately, some may try to scam you. Others are legit and already educated about owning an RV and will not be wasting your time.
With that said, be sure that all callers are treated equally. Make yourself available, within common reason, and be accessible. Repeat callers with multiple questions are just part of the sales process. Always be friendly and treat each potential buyer as if they are ready to sign papers.
Try to return calls on lunch breaks and after work. Aim for no more than a 24-hours to return calls. Sellers are fickle, and if they feel ignored, they may just move on to the next ad.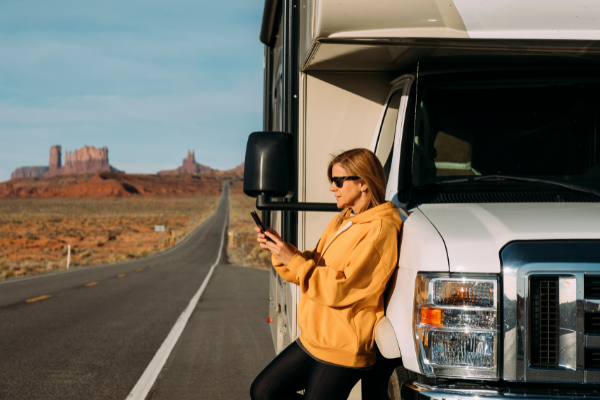 Meeting Potential Buyers
This sentence is most important to remember, whether it is a potential buyer on the phone with you or one you meet in person: If a bad feeling is nagging at you, listen to it and end the conversation or meeting quickly and politely. Always take a friend or family member with you to meet potential buyers. Safety first.
Other well-known advice on showing the RV:
Choose daytime hours.
Meet in a public place.
If you allow the potential buyer to view the RV at your home, use extreme caution.
Before a test drive, ensure they are properly licensed, and only take the potential buyer.
Again, if you feel something is hinky, trust yourself and end the meeting.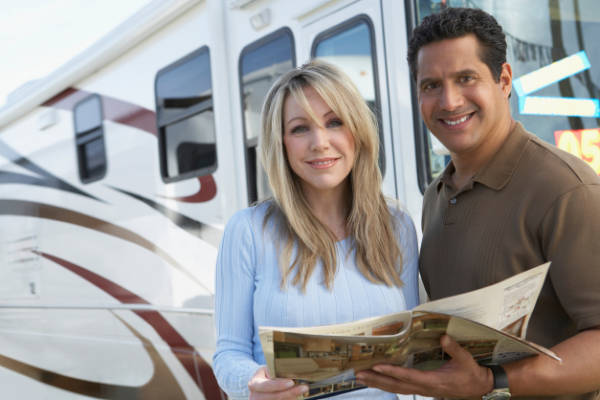 The Sale
Once a deal has been reached, you will need two documents, a bill of sale and a title. A bill of sale is a legal requirement and may be available from the Secretary of State website in your state. This records the transfer of money for the vehicle. The title is the buyer's proof of ownership and allows the buyer to register, pay taxes, and get the vehicle licensed in their state.
A few words of caution, never give the bill of sale and title until you have received the funds for your RV. Never accept a personal check (or cashiers check) for more than the value or agreed amount of the vehicle. If you are not taking cash, one good way to handle the transfer of money is to sign papers at your bank; they can help you be sure the payment is legitimate before you sign over the vehicle.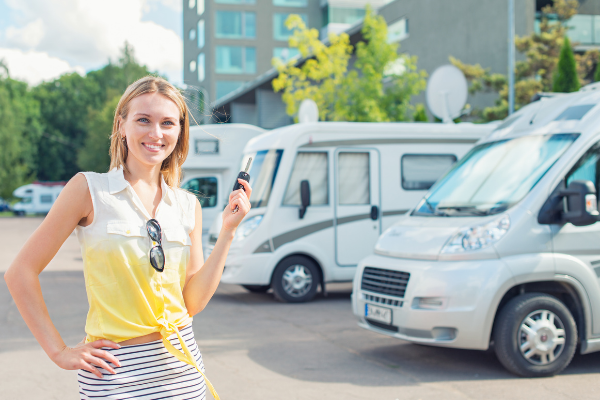 Kevin Tadlock is president of National Vehicle in Omaha, Nebraska. He is an avid outdoorsman and spends all the time he can with his wife and two daughters experiencing nature. He loves RVs and has spent the last 15 years helping buyers and sellers find each other without paying for a dealer or broker.
National Vehicle is an RV marketing firm in Omaha, Nebraska; for more information click here!