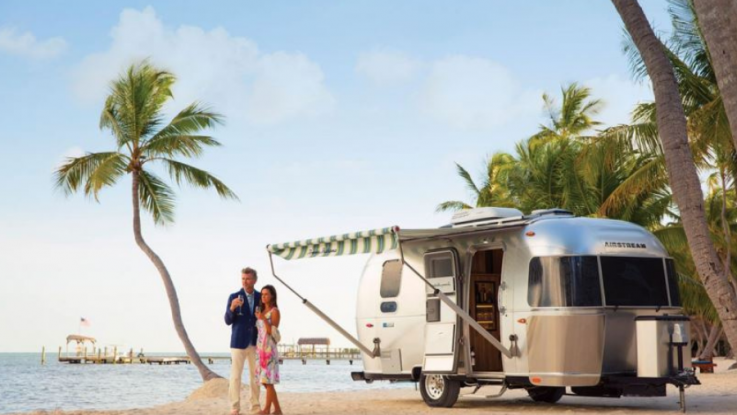 While you might not immediately think of the beach when you imagine an RV camping trip, there are hundreds of campgrounds and RV parks with beach access on lakes, rivers, and even oceans. If you've never camped on the beach, it is a great way to utilize your RV in a new type of setting. You can take advantage of the benefits of the traditional beach vacation while also enjoying the perks that the RV lifestyle brings. Here are a few things you should know before grabbing the keys to the RV and heading to the beach:
Protection from the Sun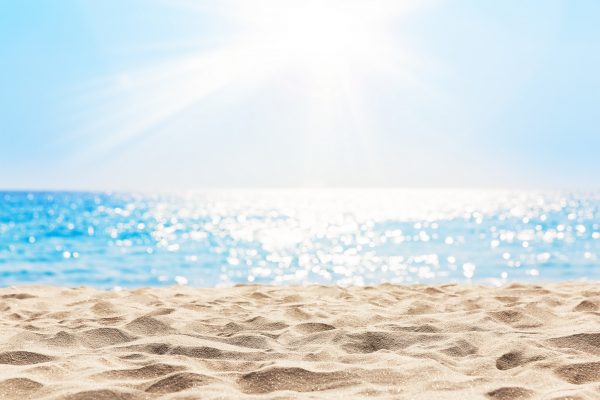 When it comes to weather at the beach, the sun is your best and worst friend. It is what brings everybody outside and warms the water to an enjoyable and refreshing temperature for the beachgoers.  If you aren't prepared for the heat that the summer sun can bring, you'll likely tire quickly and not be able to spend as much time at the beach.
Taking these precautionary steps to ensure that you can last all day at the beach:
Bring sunscreen and use it. Don't just apply sunscreen when you first arrive at the beach for the day. Reapply it frequently throughout the day to dry skin. Make sure you are using an appropriate sunscreen for your skin.
Find some shade or bring it with you. An umbrella, canopy, or other types of shelter will come in handy. Some campgrounds with beaches may have trees near the water. If shaded areas exist near the beach, they likely will be claimed early in the day, so try to get there as soon as you can to secure a good spot.
Sunhats, sunglasses, and rash guards are all great additions to your outfit that will help protect you even more. If you're going to wear sunglasses at the beach, we also recommend some type of string connected to them in case they fall off.
Keeping Sand out of Your RV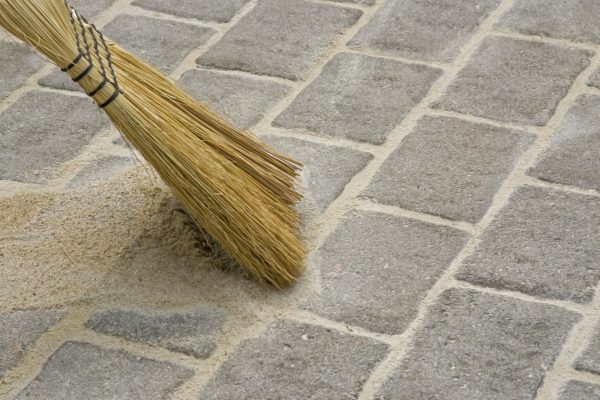 Everyone's worst nightmare when it comes to RV camping at the beach is getting sand everywhere. RVs have all sorts of nooks and crannies where sand can get stuck. While tracking sand into your RV might seem like an inevitable part of beach camping, you can minimize the damage with these tips:
Towels, towels, and more towels! You probably have a set of towels that you keep in your RV for general use when you are camping, the ones used for day-to-day bathing. You should also pack at least one beach towel for every person who will be camping with you. We also recommend bringing 2 or 3 extras to keep outside the door of your RV. These can be used for a final brush-off before going inside.
Not only should you have separate towels for the beach, but you should bring an extra pair of water shoes or flip-flops that you will wear to and from the beach. You don't want to be tracking sand in and out of the RV on the bottoms of your shoes. This will also make it easy to take the shoes off and put them back on quickly.
If you're lucky, the beach where you are camping will have public showers. BE SURE TO USE THESE. They are there so that you can get all the sand off you before returning to your car or RV. Many RVs are equipped with exterior showers, and that's another great option for cleaning off sand before going inside. Even if you head straight to the shower when you go inside your RV, you could damage the plumbing by rinsing sand into the system, so be sure to utilize public showers or the exterior RV shower if you have access, even if it is just for a quick rinse.
Once you have changed out of your beach clothes, make sure to hang them up outside to dry. You will be surprised at how much sand remains stuck to them when they are wet. If you are going to change clothes in your RV, try your best to minimize the things your wet clothes touch, and quickly bring them outside to hang dry when you are done. Once they have dried, give them a good shake to knock off any leftover sand. They should now be safe to run through a washer and dryer. This whole process could take a while, so it might be helpful to bring a second set of beach clothes if you plan to stay a few days.
Bring the right equipment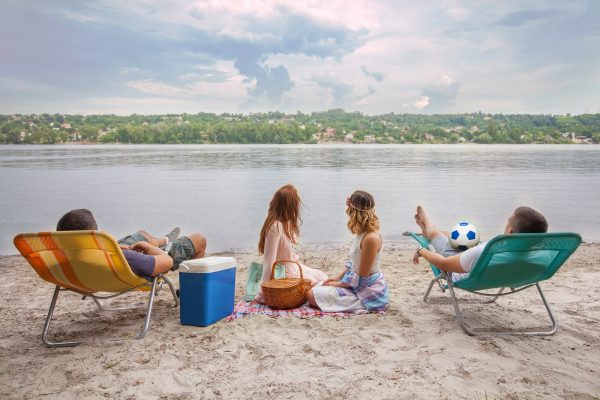 Beach chairs – If you are not used to camping at the beach, your normal camping setup might need to be altered a little bit. Camping chairs that work great around a campfire might not do so well in the sand. You'll want to make sure you have the appropriate types of beach chairs for the day; otherwise, we recommend bringing a large blanket or tapestry to lay down.
Cooler – Whether you use your RV's refrigerator or a cooler when you are traveling and camping, we recommend packing a smaller cooler that you can fill with snacks and drinks for the day. You won't want to lug a big cooler to the beach , and you won't want to keep running back and forth to the RV all day.
Wagon – So you have your chairs, blanket, beach bag, cooler, and everything else you've decided to bring with you for the day. Now the only thing left is to haul it all from your campsite to the beach. That is where a wagon will come in handy. Collapsible wagons are available and don't take up much room in an RV, and you will be very thankful when you need to make only one trip to bring everything to and from the beach!
There you have it! Follow these steps to ensure your next RV beach camping trip is as enjoyable as possible. Don't forget to share your camping photos from your beach trips with us on social media by tagging FMCA in your posts. If you have any more tips to share, let us know in the comments below.