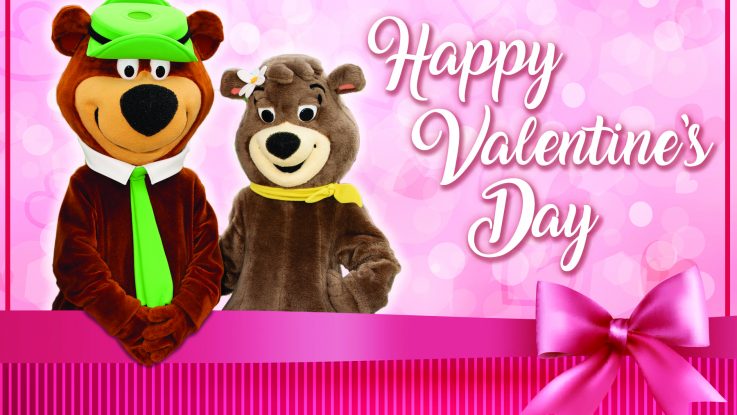 This Valentine's Day, love is in the air at Yogi Bear's Jellystone Parks. Since the holiday falls on a Friday this year, it is the perfect excuse for a romantic weekend getaway at one of several Jellystone Park Camp-Resorts across the U.S. or Canada.
If you've been camping long, chances are you've heard of the Yogi Bear's Jellystone Parks. They are some of the most popular family-friendly campgrounds in North America. They offer fun and entertainment for all ages and have been praised for their family-friendly atmosphere. From pools and water slides to theme weekends, mini golf, and live shows, these RV parks are less of a campground and more of a destination.
If you've been feeling the winter blues and are aching for your next campground getaway, consider taking your special Valentine to one of these destinations. And don't think that these are only good for couples – there are plenty of Valentine's Day camping activities and fun to be had for the entire family at these parks!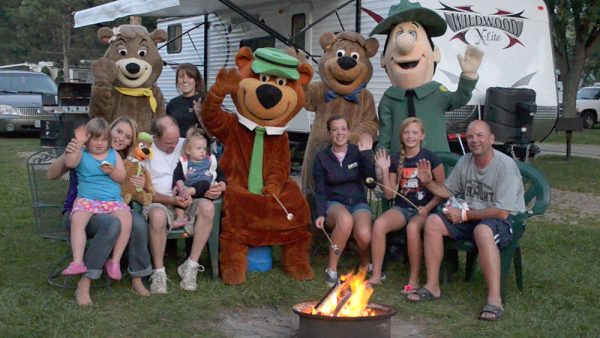 Valentine's Day Activities
Decorate heart-shaped cookies to the soundtrack of live music in Kerrville, TX, or hand-craft special Valentine's cards like you used to in elementary school in Canyon Lake, TX. If a romantic dinner is something you'd prefer, the Jellystone Park in Tabor City, NC, has a Sweethearts Spaghetti Dinner.
Since Valentine's Day is in the middle of February, many of you might have your RV's stored away for the winter. Don't worry, some of these parks, like the Cave City, KY location, have cozy cabins available with electric fireplaces. They'll even have a romantic gift of chocolate and flowers waiting for you when you arrive.
The Jellystone Park in Burleson, TX, is hosting a family-centered "Be My Valentine Weekend," complete with Sweetheart S'mores served fireside, keepsake family selfies in front of a Valentine's Day photo board, and a scavenger hunt for flower bouquets Yogi Bear will scatter around the park for his girlfriend Cindy Bear.
Where to Stay
In total, 26 parks within the Jellystone Park Camp-Resorts system will be open during Valentines' Day weekend, including:
Pouch Cove, NL
Elberta, AL
Lodi, CA
Larkspur, CO
Bremen, GA
Cave City, KY
Robert, LA
Pelahatchie, MS
Branson, MO
Asheboro, NC
Golden Valley, NC
Tabor City, NC
Eufaula, OK
Mill Run, PA
Milton, PA
Memphis, TN
Pigeon Forge, TN
Burleson, TX
Canyon Lake, TX
Fredericksburg, TX
Kerrville, TX
Tyler, TX
Waller, TX
Wichita Falls, TX
Emporia, VA
Gloucester Point, VA
To learn about what events each specific park has planned for the holiday weekend and to make reservations, visit www.jellystonepark.com.
Do you have any other camping/RV-related plans for your Valentine's Day weekend? We'd love to hear about them! Share below.