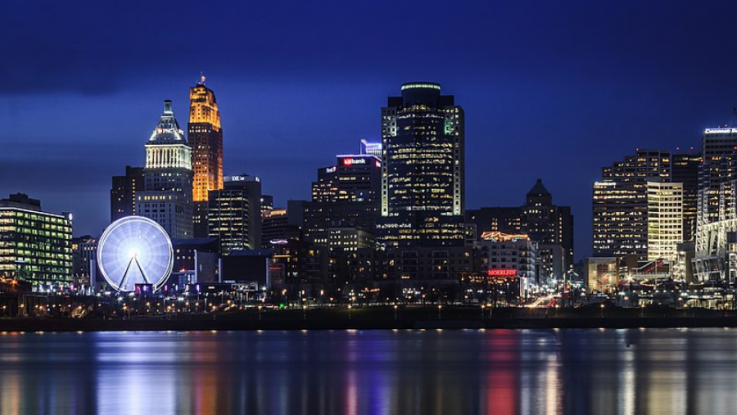 Trust the experts: it's a great time to plan a Cincinnati RV trip. In fact, Cincinnati is one of the New York Times' top places to visit in 2018. The city's travel and tourism industry has experienced terrific growth in recent years.
It's certainly a place to put on your list — especially in the fall and winter with the cooler temps, changing leaves, and the fun holiday activities. Count us in!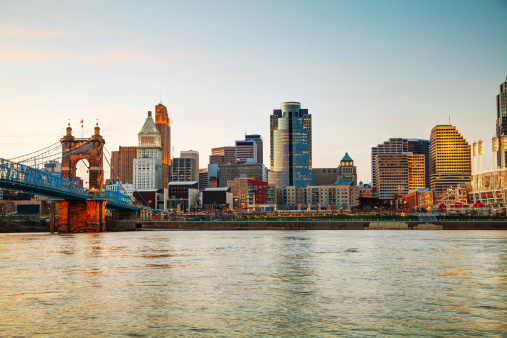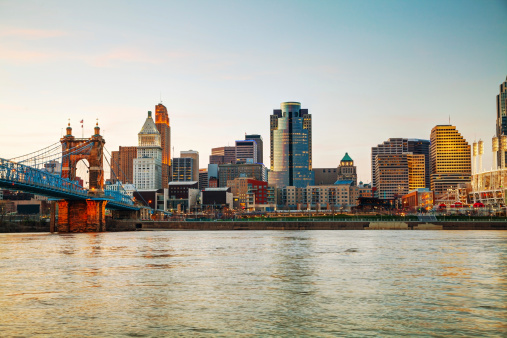 And did you know you can stay at FMCA's campground while you're in town? So FMCA makes it easy to plan an RV trip to Cincinnati!
Continue reading for eight things you can do in the colder months in Cincy. 
Cincinnati RV Trip Idea #1 — Carew Tower Observation Deck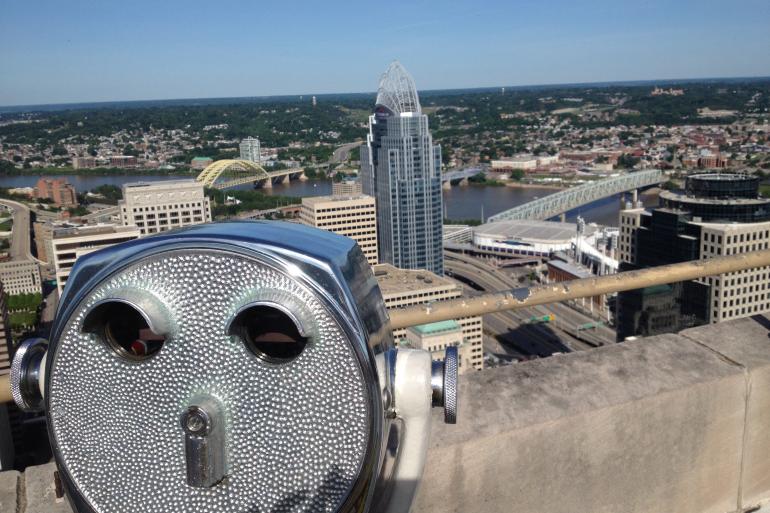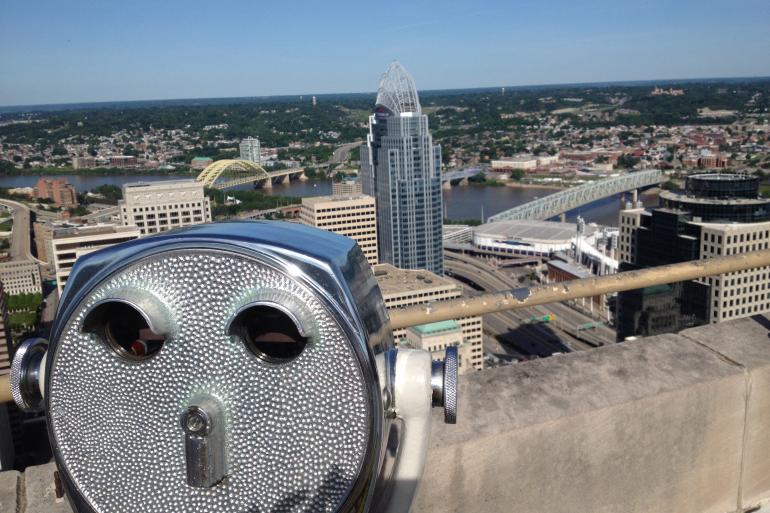 Carew Tower is the highest elevated building in the Queen City. It was built in 1930 and nestled in the heart of downtown Cincy. You can visit the 49th-floor Observation Deck for some impressive views of the city, Kentucky, and Ohio River.
Cincinnati RV Trip Idea #2 — Fountain Square Ice Rink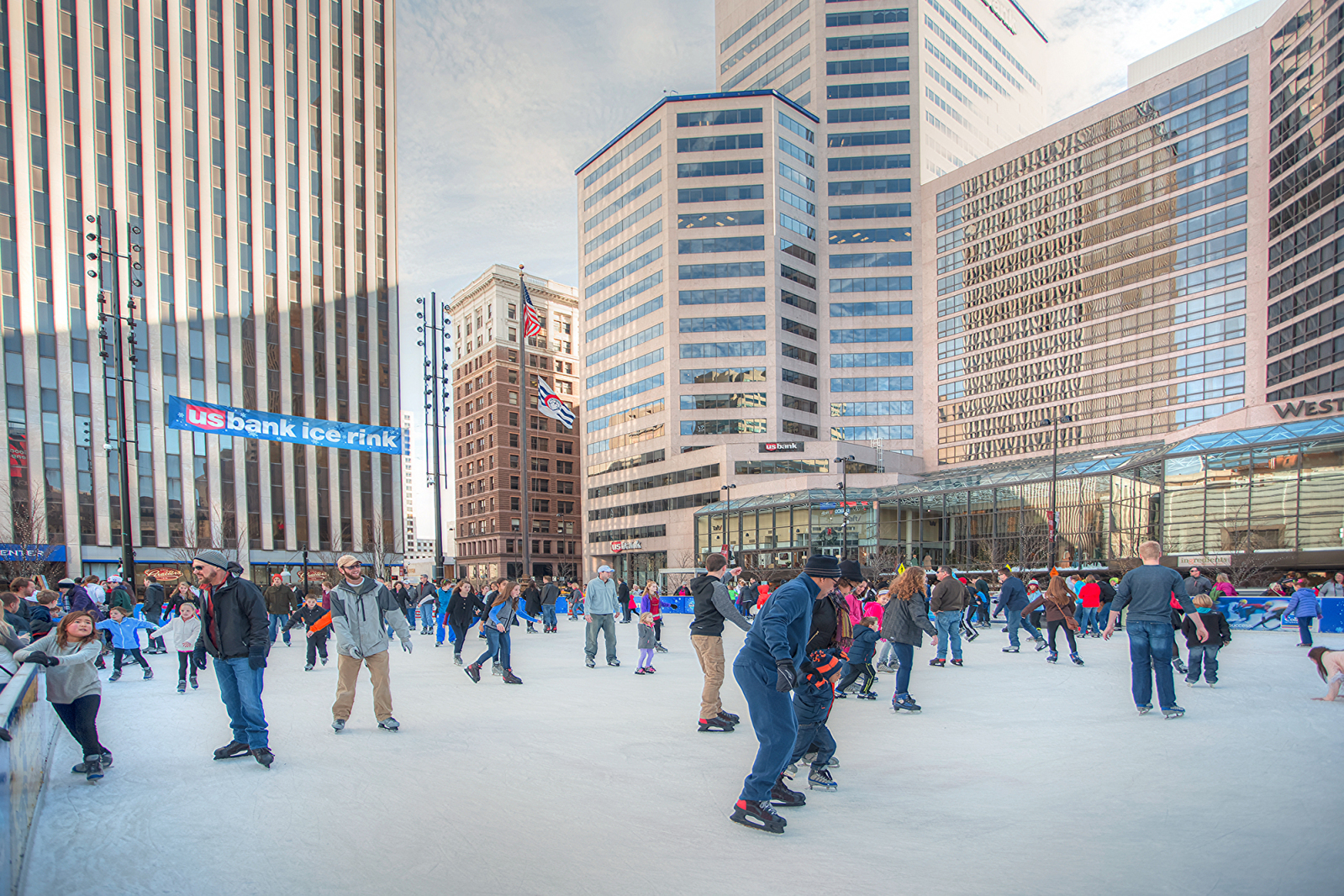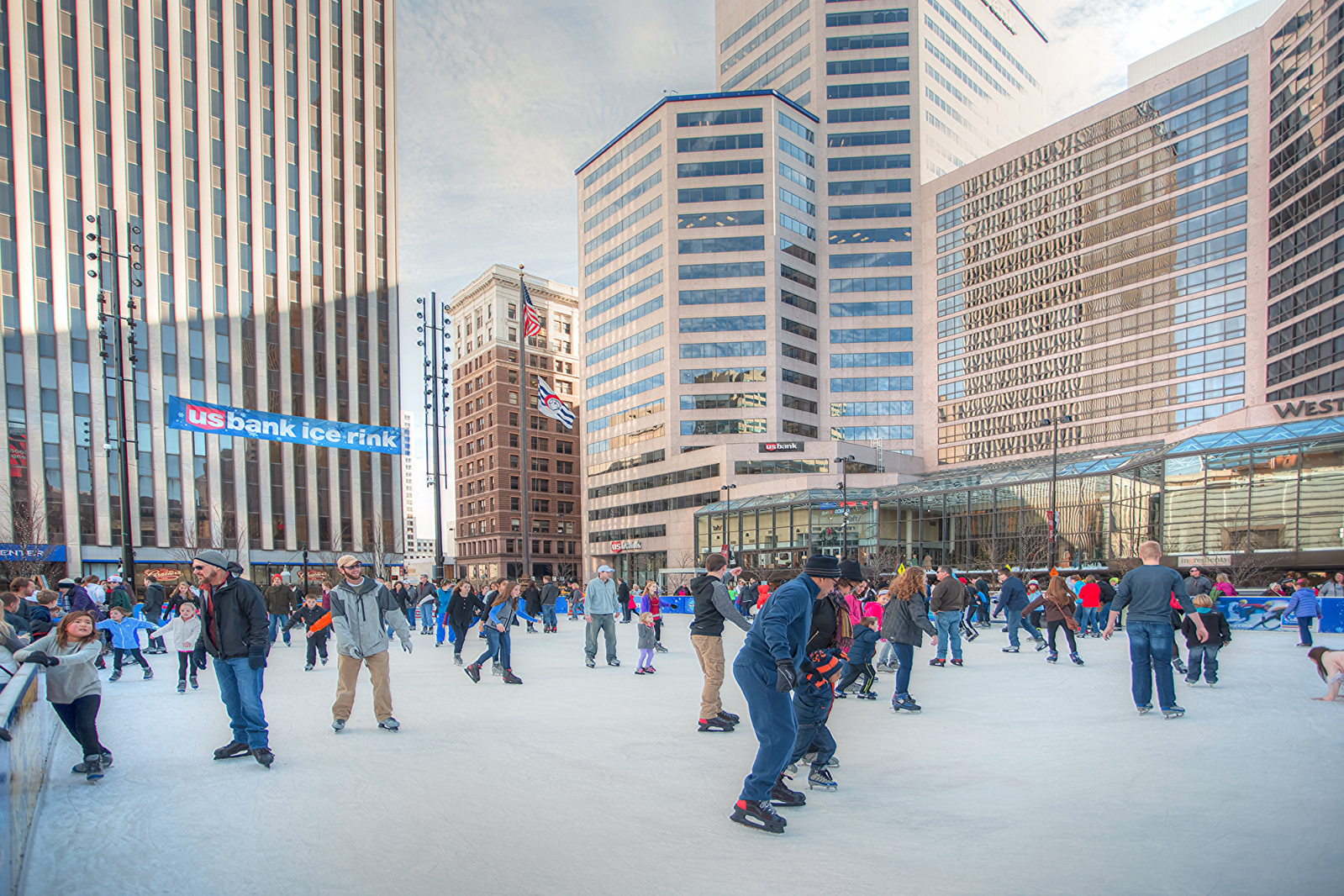 Fountain Square Ice Rink provides tons of fun and laughs throughout the fall and winter. It runs from Halloween until President's Day and includes skate rental. Even more, it has a full-service concessions tent with hot and cold snacks and alcoholic and non-alcoholic beverages. For more information, visit this website. 
Cincinnati RV Trip Idea #3 — Cincinnati Nature Center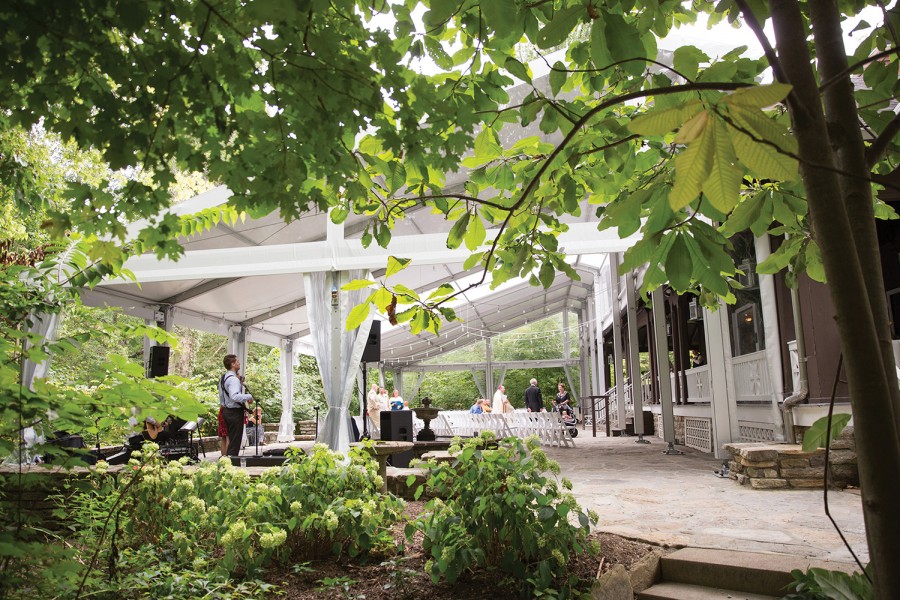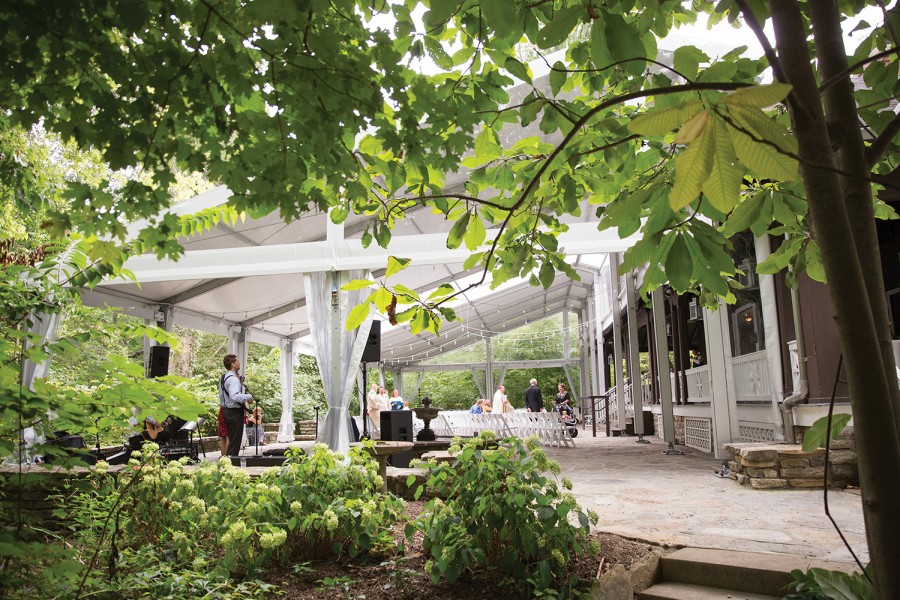 Cincinnati Nature Center has award-winning trails. It offers spectacular experiences for visitors of all ages, all year long! The center totals 1,800 acres of forests and fields. As a result, Cincy's nature center is the largest member-supported nature center in the country.
Cincinnati RV Trip Idea #4 — Cincinnati Zoo and Botanical Gardens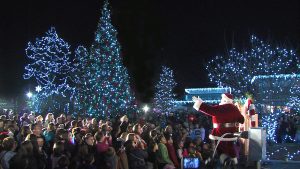 The Cincinnati Zoo and Botanical Gardens are enjoyable for everyone! It's the perfect way to spend a fall or winter day. Beginning on Nov. 17, the zoo is transformed into a winter wonderland for the PNC Festival of Lights. Three million LED lights cover the zoo! It makes for an amazing winter experience. The Festival of Lights lasts until Jan. 1, 2019.
Cincinnati RV Trip Idea #5 — Ault Park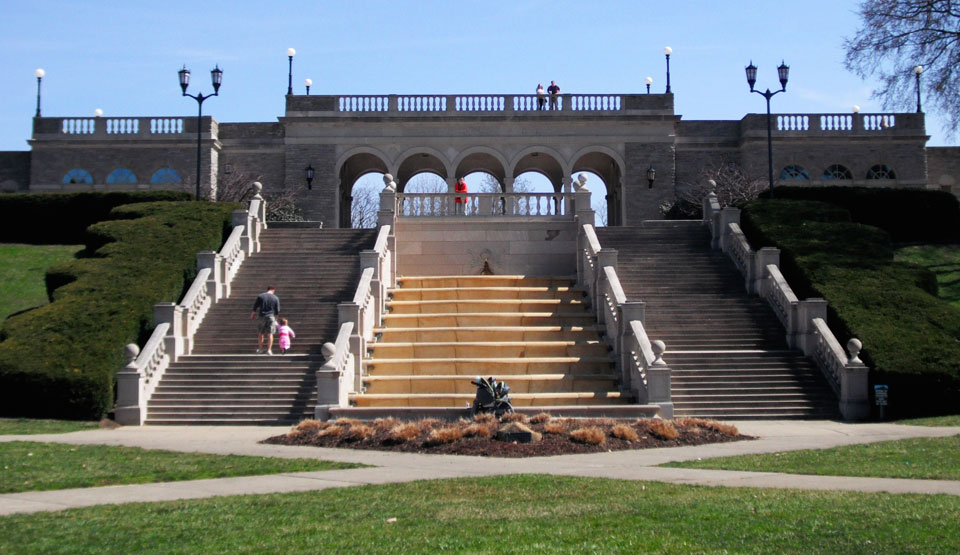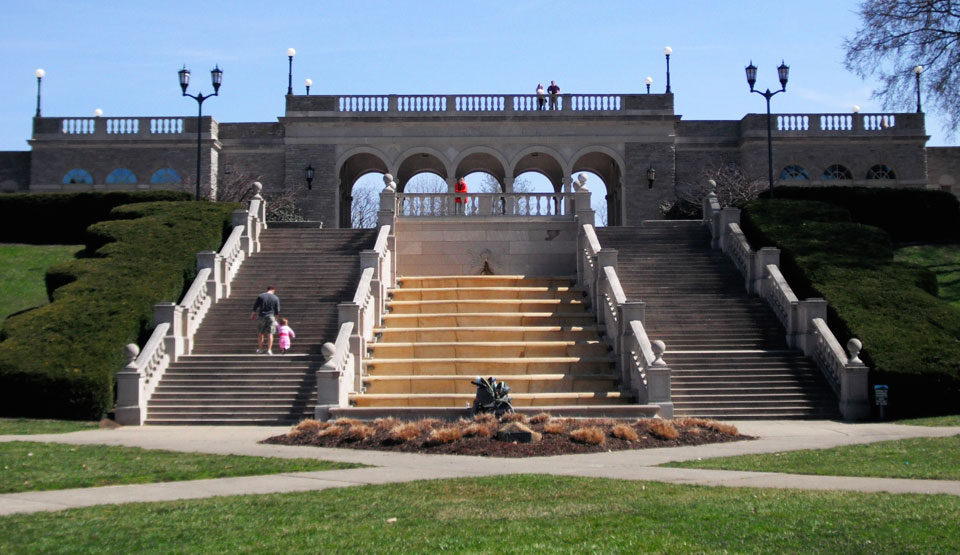 This Cincinnati park is one of Southwest Ohio's premier parks. It offers nature trails, a beautiful pavilion, a lookout point, and lovely gardens. Plus, it's less than 15 minutes away from FMCA's campground!
Cincinnati RV Trip Idea #6 — Cincinnati Museum Center
This is the largest cultural institution in Cincinnati and brings in more than 1.4 million visitors per year. From Nov. 17, 2018, to Jan. 27, 2019, the Holiday Junction exhibit featuring the Duke Energy Holiday Trains will be open. As their website states, the exhibition displays hundreds of model trains zooming around a winter wonderland and has been a part of Cincinnati holidays since 1946.
Cincinnati RV Trip Idea #7 — Montgomery Inn's Boathouse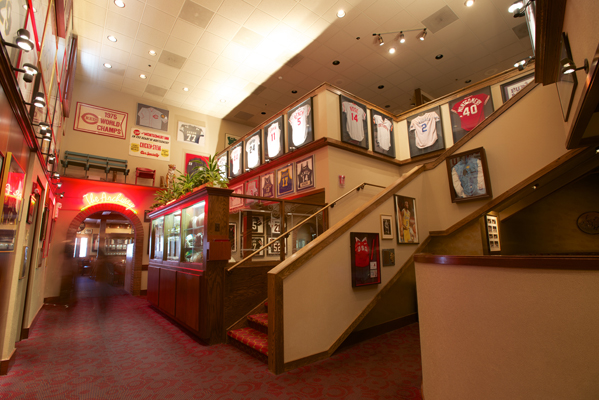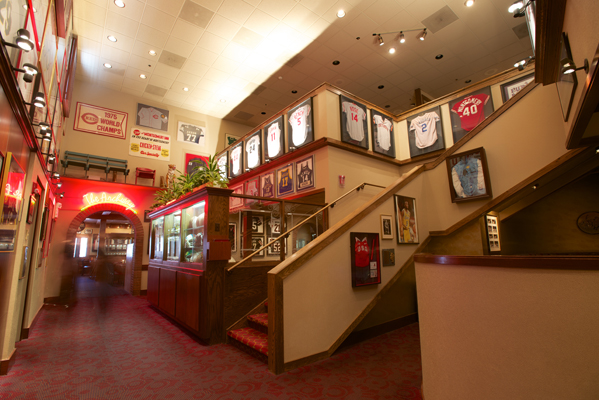 Montgomery Inn is a fan favorite and can't-miss restaurant when you're in Cincinnati. The restaurant has several locations around the city, but if you're a guest in town, definitely try to visit The Boathouse located downtown. You'll be treated to delicious ribs paired with a panoramic view of the city. It makes for a memorable dining experience. 
Cincinnati RV Trip Idea #8 — LaRosa's Pizzeria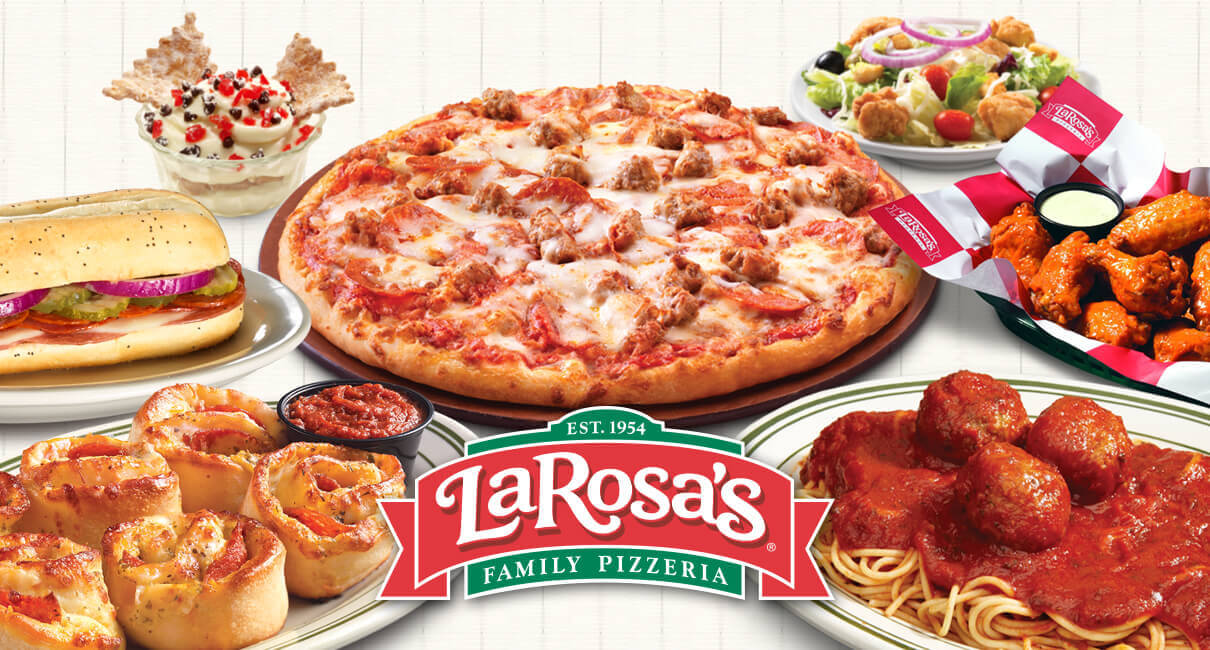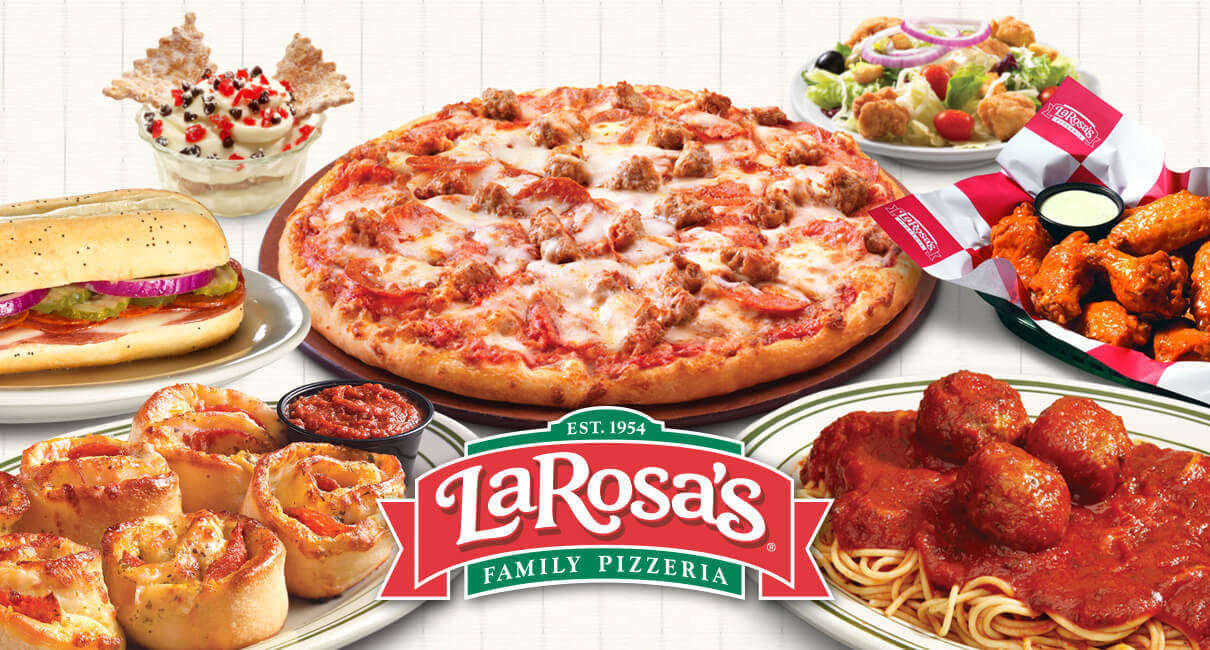 A Cincinnati tradition offering all your Italian favorites. And there are restaurants located just six minutes from FMCA's campground. Need we say more?
---
The bottom line: Cincinnati makes a great RV trip destination any time of year. Keep these ideas in mind for a fun fall or winter adventure to the Queen City. Planning a spring or summer trip? If so, check out this post for warm weather ideas.
Have you been to any of these places before? Comment below.