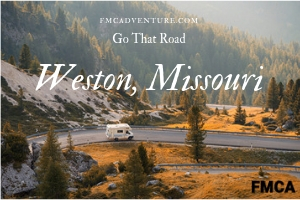 When we first became full-time RV nomads, we had a few stops we had to make before really getting on the road. Our business dictated the first two weeks of our travel plans.
The first week, we made a stop in southern Iowa to train a new consultant. The second week, we traveled to northwest Missouri to visit the factory. In the past, factory visits had been quick in and outs with a whirlwind of training and meetings. This time around, we had some downtime, and one afternoon we decided to venture out to a little town called Weston, Missouri.
Weston is a small, historic town on the Missouri River. In the Platte Purchase of 1836, it became the farthest western United States settlement and held that distinction until Texas became a state in 1845. With a current population of less than 2k, it gives new meaning to the word "charming." The 22-block historic district was placed on the National Register of Historic Places in 1972. Take a walk through town and many of the buildings have informational plaques with the history of that particular structure.
The Holladay Distillery
On our way to Weston, we were enjoying the narrow, roller coaster curvy roads typical of rural Missouri when we spotted a distillery. Of course, we stopped. Holladay Distillery, home of McCormick Distilling Company, sits in a valley of rolling green hills just outside of Weston. Founded in 1856, it is the oldest distillery west of the Mississippi River still operating in its original location.
We were too late to enjoy a tour; however, there was a small museum inside the tasting building that did a very impressive job of explaining the history of the distillery and grounds. Some very recognizable labels come out of this distillery (Tequila Rose, 360 Vodka, Broker's Gin) along with small batch bourbons. We opted for two small margaritas made with one of their premium tequilas.
Pirtle Winery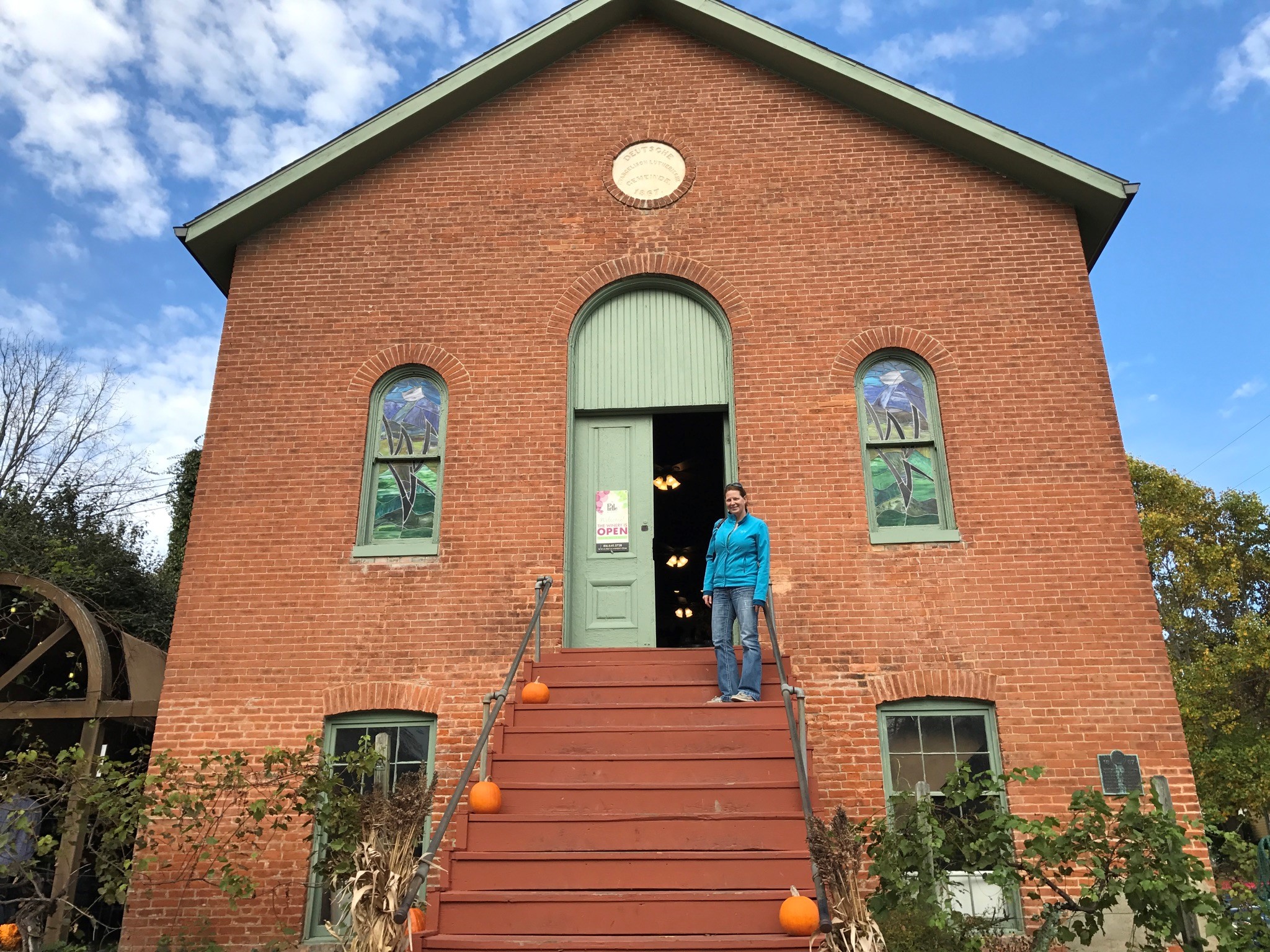 As we made our way into town, we started to wonder if our four-door Jeep may just be too big for the narrow cobblestone streets. We found a parking space a little way out from the heart of Weston's downtown district and decided to explore more on foot. Pirtle Winery is a family owned and operated winery established in 1978. Their tasting room is in a Lutheran Evangelical Church built by German immigrants in 1867. They have a large selection of award-winning wines to suit most every oenophile: white, red, sweet, and dry. We decided to purchase a bottle of mead, along with one of their picnic baskets of cheese, crackers, and cured meats and headed out to enjoy the sunny day in their wine garden.
Weston Brewing Company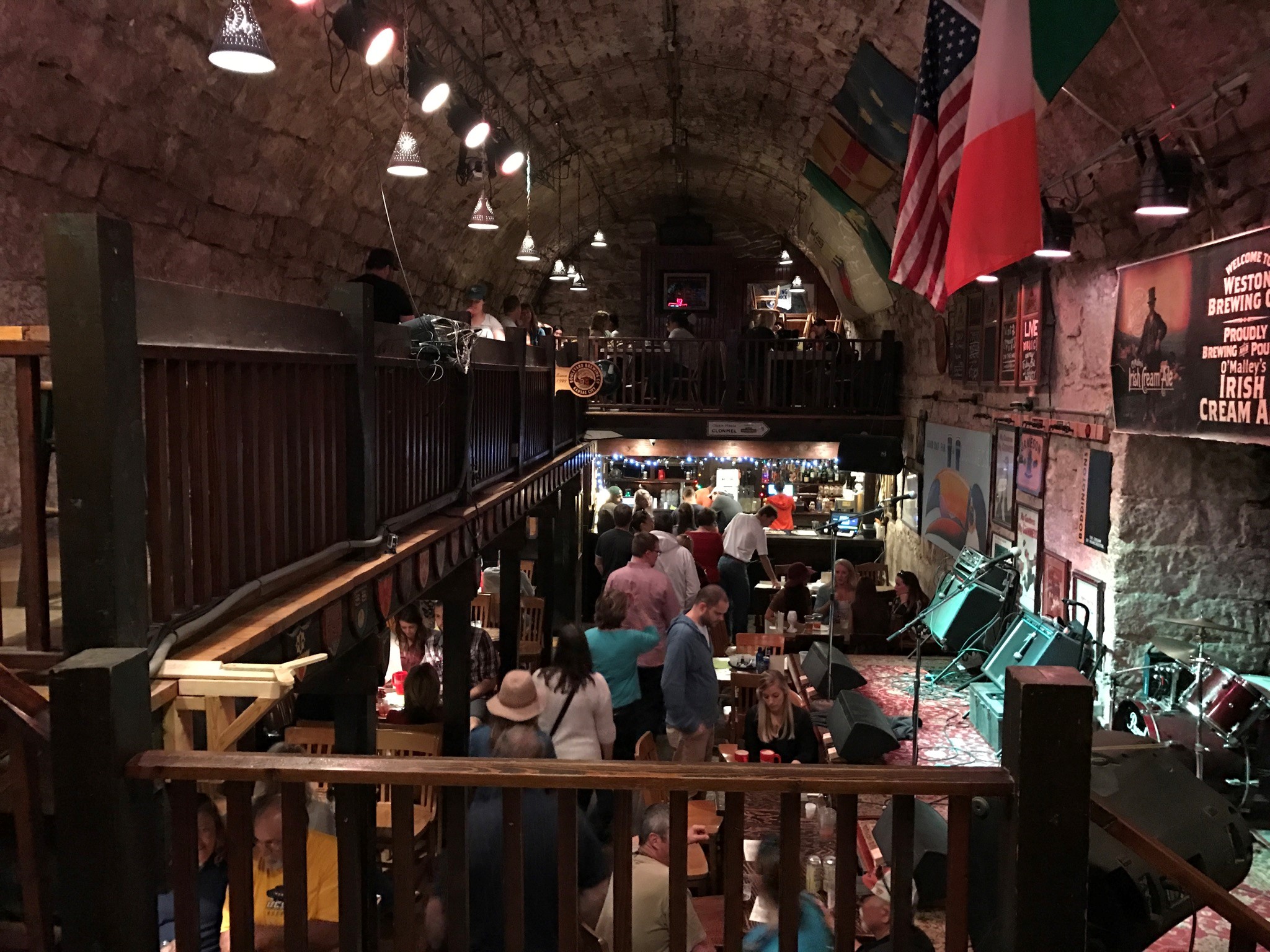 Across the road from Pirtle is the Weston Brewing Company. Established in 1842 by German immigrant John Georgian, it was one of the first lager breweries in the United States. We were lucky enough to get tickets for the last tour of the day. Our wonderful tour guide did a great job of explaining the interesting history of the brewery.
At the end of the tour, you find yourself in a pub. The pub is situated in five stone cellars dug 55 feet below ground in the 1840s. Here, we were able to sample some of their beers and enjoyed a pint of our favorites. For dinner, we enjoyed live music and a delicious meal outside on the deck of the restaurant on premise.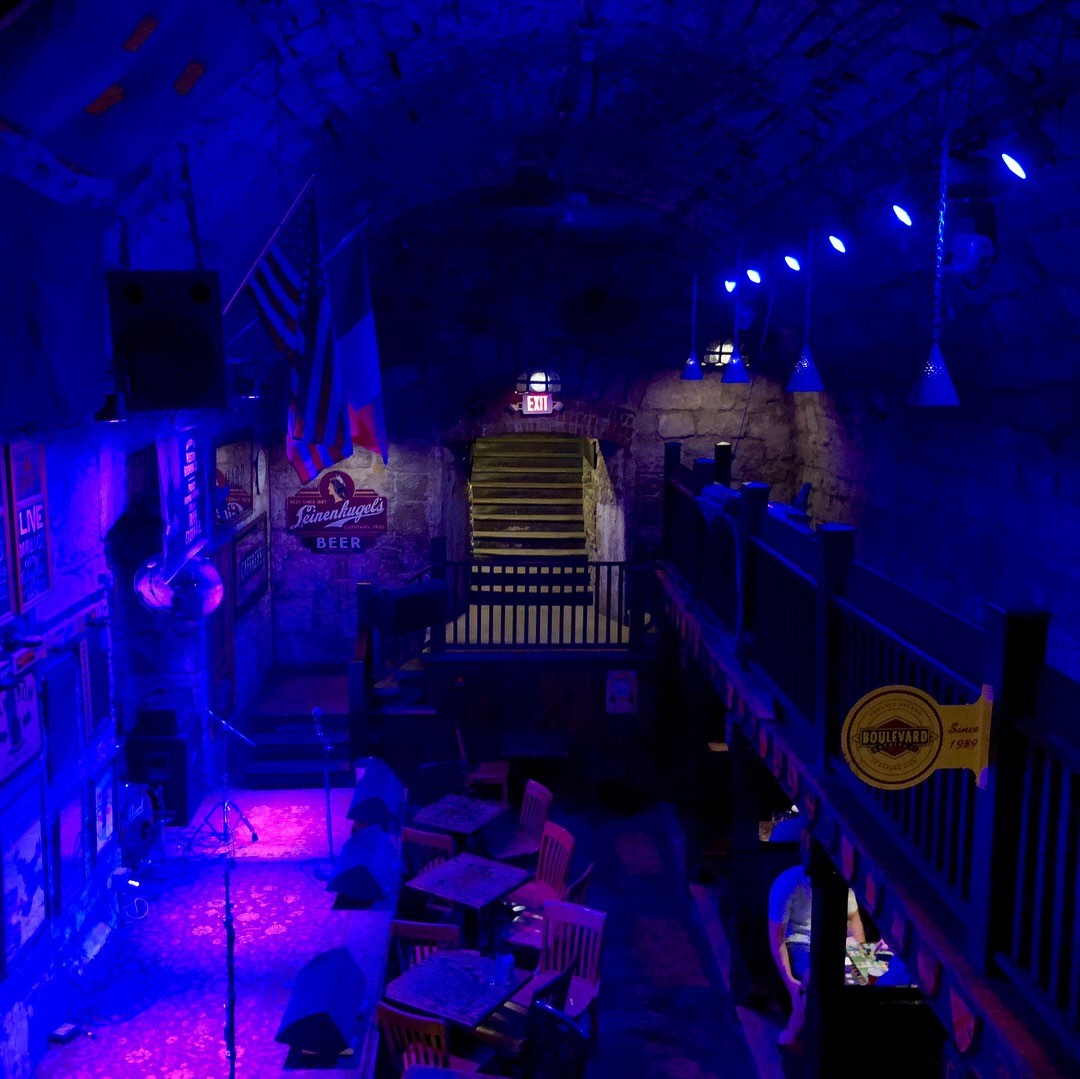 It's these off-the-beaten-path finds that illustrate why we feel the need to explore more of our country. Our trip to Weston was spontaneous, unexpected, and completely wonderful. We look forward to visiting again!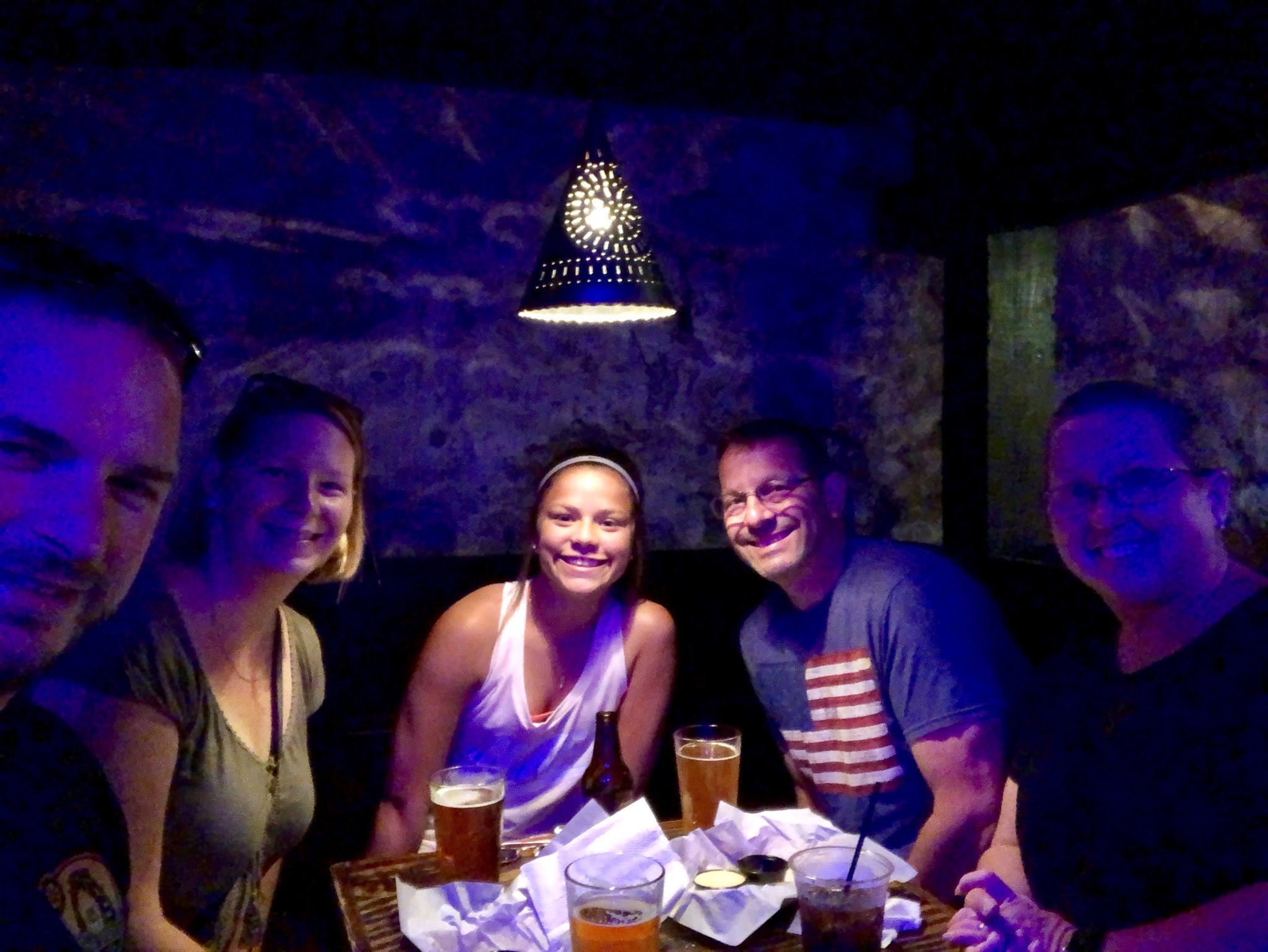 Meet the Family
In 2016, Tonya and Corey Secrest, F461379, gave up stationary living for a new life of adventure on the road. Now they are entrepreneurs who document their nomadic lifestyle to share with the world. Together, with TJ the Travel Cat, this full-time family is going their own way. For inspiration, follow Go That Road on Instagram and Facebook.