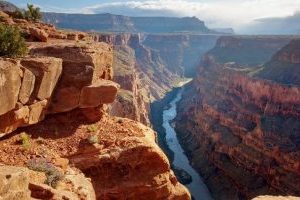 It is that time of the year again for a summer trip! Bright,  sunny days and a break from school calls for vacation planning! Summer marks a time of fun and relaxation. What better vacation than to immerse yourself in the great outdoors? Whether it's a drive across the country or just outside your state, FMCA encourages you to see the wonders of the open road!
To begin with, there are national parks, athletic events, music festivals, can't miss sites….the list goes on and on. Summer trip destinations like national parks and historical sites are perfect destinations for families. RVs can make vacationing more affordable and give families an incredible bonding experience. There are thousands of campgrounds throughout North America to choose from, so start planning your relaxing getaway today! Check out our post about trip planning.
Consider visiting these top 10 RV destinations in the U.S. this summer, recommended by CampingFamily.org.

Keep in mind that FMCA's 98th International Convention & RV Expo is coming up in Gillette, Wyoming, July 18 through 21, 2018. Come to join us for exciting events and fun, and plan a Western adventure! Click here to learn more. 
For more information or travel ideas, check out FMCA on Facebook, Twitter, Instagram, and Pinterest.
Where are you dreaming of visiting this summer? Comment below!