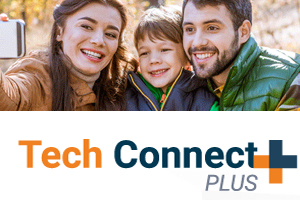 Have you heard about FMCA's new Tech Connect+ benefit package? I recently signed up for the package, which also includes a Sprint mobile hotspot with unlimited 3G-4G LTE service. This is a month-to-month plan with no contract and costs $49.99 per month. Plus a one-time rental fee of $39.99 for the hotspot device. The package also comes with 300MB of roaming coverage each month, and it provides members discounts on products from companies such as CellBooster.us and WiFi Ranger.
with
I received my hotspot recently. I was surprised just how easy it was to start using the new device to connect to the internet; so, I made a quick video to show what's involved. Take a look at the video, and if you have questions or would like details, visit our website or call the Member Services Department at the FMCA national office 800-543-3622 or 513-474-3622. You must be an FMCA member to sign up for the package, and your dues need to be paid for a year or more from the date when you sign up for the program.
Another post to check out is the new "member-driven" FMCA. Click here to read more.
Certainly, let me know what you think.
Jon Walker