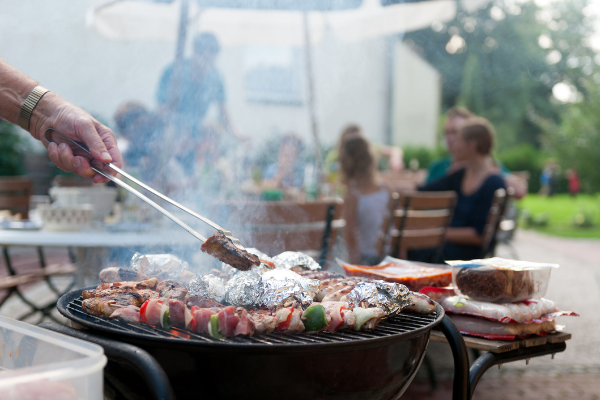 You love RVing because it allows you to enjoy the comforts of home while you travel. One of these comforts includes being able to prepare snacks and meals while you're on the road. However, your RV's kitchen likely doesn't have the same space and equipment as a residential kitchen, which could make cooking a challenge. RV Trader has provided the FMCA community six tips for cooking on the road to make the most of your RV kitchen.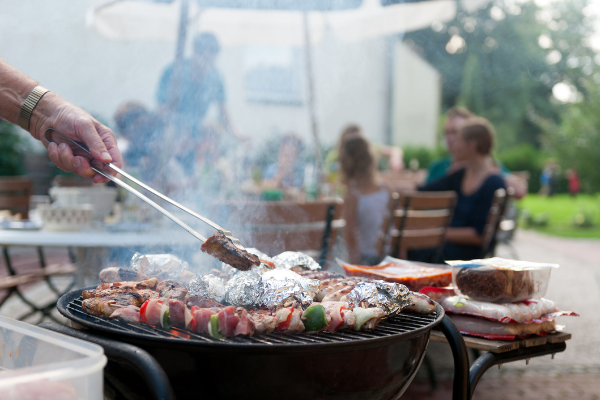 1. Create a Meal Plan
Before you hit the road, take some time to devise a meal plan. Write down a few meals and snacks that you can prep in advance. Then, make a list of the ingredients and other grocery items you'll need and do that shopping ahead of time. If your travels take you off the grid, you'll be thankful that you did this planning beforehand.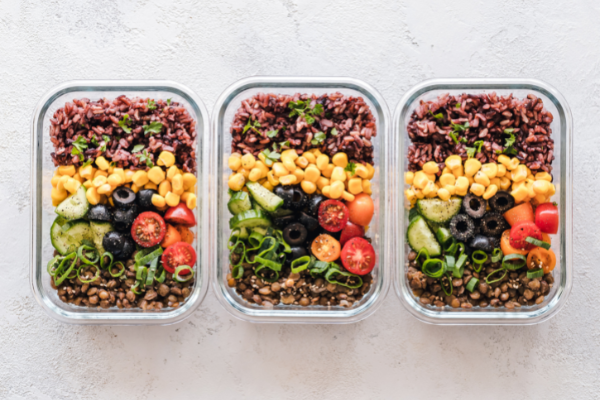 2. Organize Your RV Kitchen
Make cooking easier when you're on the road by organizing your camper's kitchen before you leave. Since you likely have limited countertop space, find strategic ways to store items in cabinets.
You'll also want to make sure these items stay securely in place. Potholes and curved roadways can send items flying across your RV. Use tension rods and bungee cords to stay organized and to help dishes, snacks, spices, and more stay in place while you're moving. Non-slip liners in your cabinets and drawers can also help keep kitchen items from moving around too much.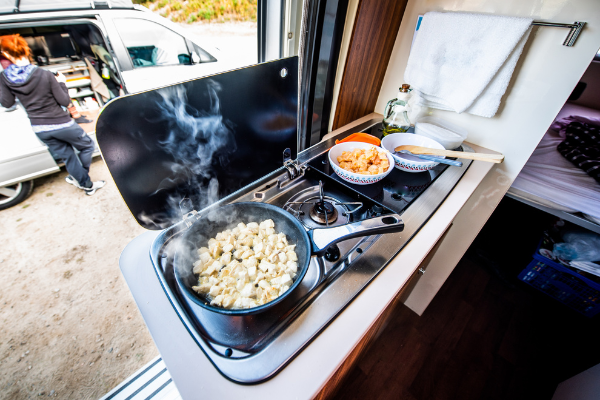 3. Only Pack the Essentials
While it's tempting to bring all of your favorite kitchen gadgets and cookware on the road, remember to pack only the essentials. This will help to maximize your space and reduce clutter in your RV's kitchen. Bring pots and pans that you can use for most of your cooking, instead of packing various sizes that will take up valuable space. You'll know you've packed too much when your cabinets become unorganized.
4. Spice Up Your Food
Add some flavor to your meals by using fresh herbs and dried spices while you cook. This is a great way to add some depth to your dishes, and these ingredients don't take up much room in your cabinets.
5. Shop Local
While it's great to buy as much as possible in advance, you can also take some time to stop at a local farmer's market and pick up some fresh produce. You can find fruits, vegetables, meats, cheeses, baked goods, and so much more made/grown by people in the local community.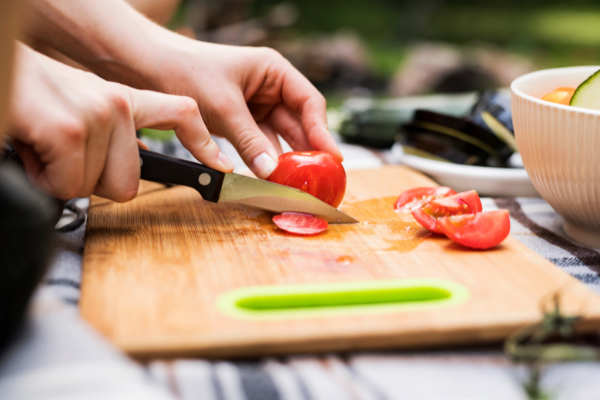 6. Utilize Your Campsite's Cooking Amenities
If you're staying at a campground or RV park, find out if you'll have access to cooking amenities, such as fire rings and grills. Take a break from cooking in your RV's kitchen and grill hot dogs, hamburgers, veggies, and more at your campsite. Some campgrounds and RV parks even have general stores where you can buy charcoal, wood, and propane tanks for cooking.
Be sure to find out what the cooking policies are at your campground, and remember to thoroughly clean up afterward to keep animals away.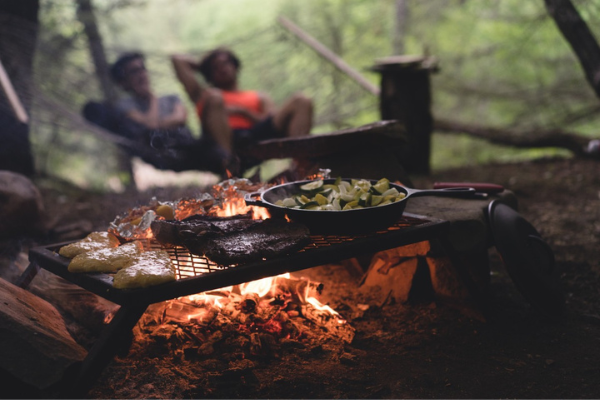 Final Thoughts
Whether you're spending a few days on the road or you're a full-time RVer, skip the drive-throughs and take full advantage of your rig's kitchen. These tips can help you make maximize your space and plan flavorful meals, making cooking in your RV a breeze.

RVTrader.com is the industry-leading online marketplace for buying and selling new and used RVs, including Class A, B, and C vehicles, as well as campers and trailers. With over 220,000 recreational vehicle listings, RV Trader is a trusted resource for buyers and renters nationwide. And with over 4 million visitors every month, no marketplace is more trusted to generate inventory exposure for dealers and private sellers. RV Trader is a division of Trader Interactive and belongs to the well-known "Trader" family of brands.