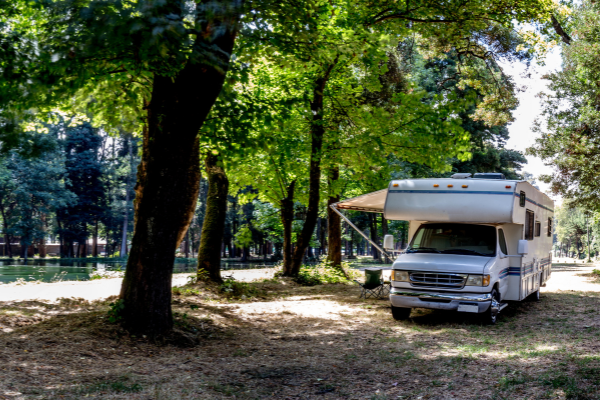 Summer has arrived, and for RV owners that means fun road trips, camping outside, and national park excursions. During the hottest months of the year, be sure to keep your vehicle cool so that you can stay comfortable and make the most out of your RV adventures. To help keep the FMCA community from overheating, RV Trader is sharing how you can keep your RV cool this summer.
Park in the Shade
Keep your vehicle cool by parking in the shade at your campsite or while you're pulled over on your road trip. When planning an RV camping trip, see if your camping spot has an overhead awning or cover for your vehicle. If you're sightseeing, take some extra time to find a spot to leave your vehicle under a tree.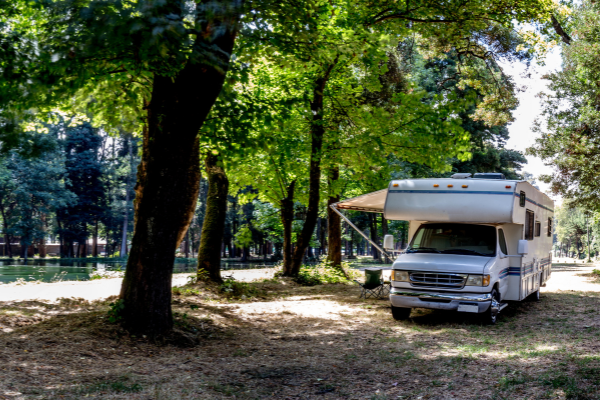 Do Air Filter and AC Maintenance
Thankfully, newer RVs come with air conditioning for the hot summer months. But before you take a trip, make sure to check your air filters and, if necessary, replace them so your AC keeps your vehicle cool. You can clean your filters every couple of weeks. Have a licensed professional service your AC every year so it stays in top shape while you're on the run.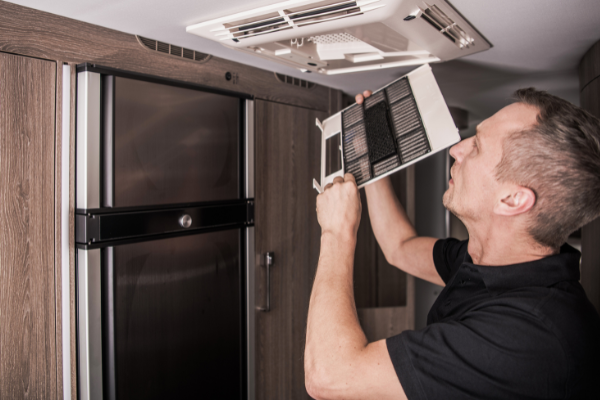 Cook Outside
Ovens and stoves can raise the temperature inside your RV quickly when you're cooking at your campsite. When it's hot, consider making your meals outside to keep the temperature down in your vehicle. This is also another way to get the most out of your RV experience by enjoying the great outdoors.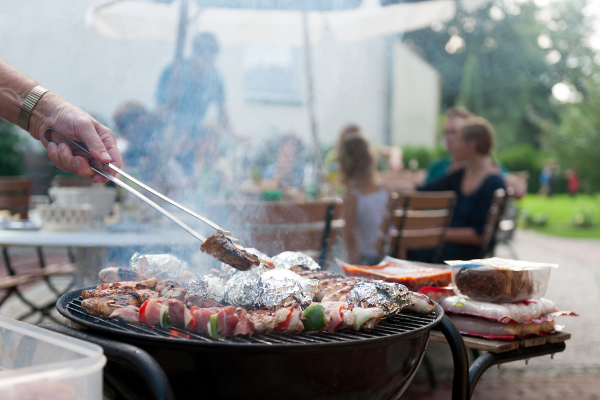 Insulate Windows
Cool things down by using window shades, blinds, or curtains to keep the daylight out. Use a windshield sun reflector when your RV is parked, and cover your skylights. Before your trip, you could have a professional install window tinting. Insulate your windows and ensure there are no cracks so you can keep the hot air out, and prevent leaks when it rains. And remember to keep your windows and doors shut throughout the day to prevent the hot air entering your vehicle.
Improve Air Circulation
Stagnant air makes the inside of your RV hot and humid. Use high-powered indoor fans to circulate the air inside your RV. This will move any dust and dirt that's building up indoors, plus it will help keep away the bugs at your campsite. You can also purchase a portable air conditioning unit for direct air to cool things off when it's hot.
Change Your Lightbulbs
Your RV's lighting actually may affect the temperature by producing excess heat. Switch out your old lights for LED bulbs that emit less heat. You'll also find they are an eco-friendly option that will actually last longer than other types of bulbs. This will help you stay cool while you save money in the long run.
Final Thoughts
Keep cool this summer with these tips for keeping away the heat in your vehicle. Stay in the shade, see if your vehicle may need AC maintenance, cook outside, and keep the air moving so you can relax and enjoy your trip in your RV. Have fun out there!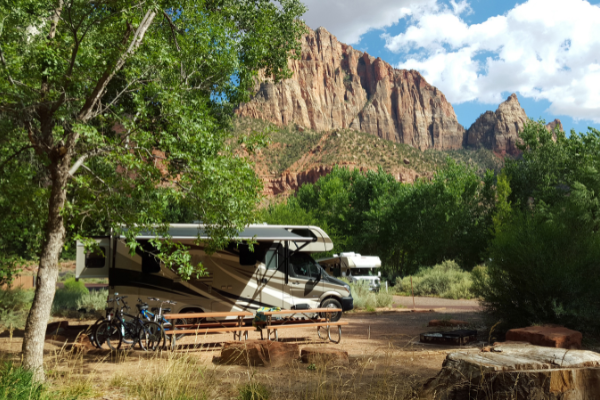 RVTrader.com is the industry-leading online marketplace for buying and selling new and used RVs, including Class A, B, and C vehicles, as well as campers and trailers. With over 220,000 recreational vehicle listings, RV Trader is a trusted resource for buyers and renters nationwide. And with over 4 million visitors every month, no marketplace is more trusted to generate inventory exposure for dealers and private sellers. RV Trader is a division of Trader Interactive and belongs to the well-known "Trader" family of brands.