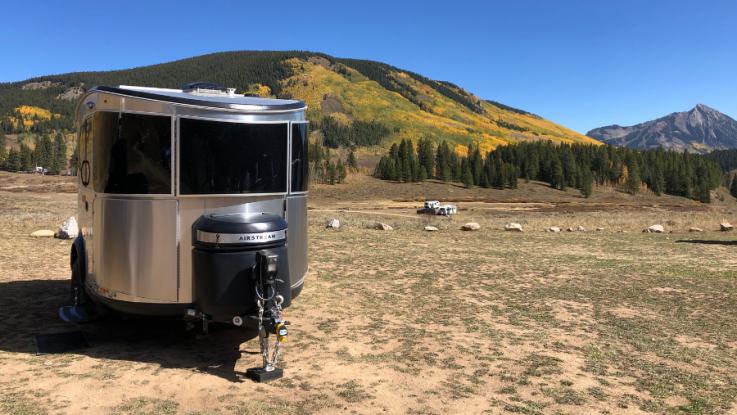 Shake Up Your Next RV Vacation Like You'd Shake a Polaroid Picture
Like most of you, I spent the first part of 2020 sifting through canceled campground reservations. I found myself lamenting the loss of camping season, and technically, camping season hadn't even begun yet. I admit, my reaction was a tad dramatic. I tend to be overly colorful when it comes to my passions, and RVing is life to me. 
I needed to shift my focus, and my camera lens was just the tool I needed to help me zoom in on the positive. 
I've had a DSLR (digital single-lens reflex) camera sitting in my closet for years, but I never made photography a priority. I liked the idea of taking pretty pictures. Still, I let my camera's complicated settings overwhelm me, and before I could say, "cheese," I put my camera back into the bag and forgot about photography until photography found me.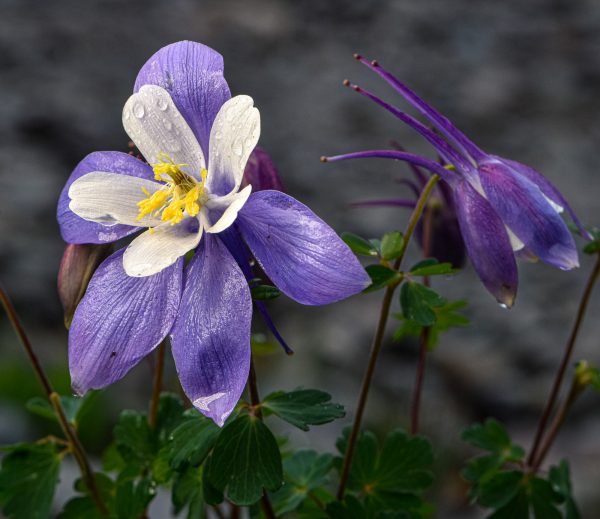 RVing and Photography
Last summer, after receiving another campground cancellation notice, I decided it was time to take matters into my own hands. I needed to spend a weekend away, even if it meant a weekend without power or water. I mentioned my plans to my husband, and before we knew it, we were packed up and ready to boondock in the Colorado Rocky Mountains.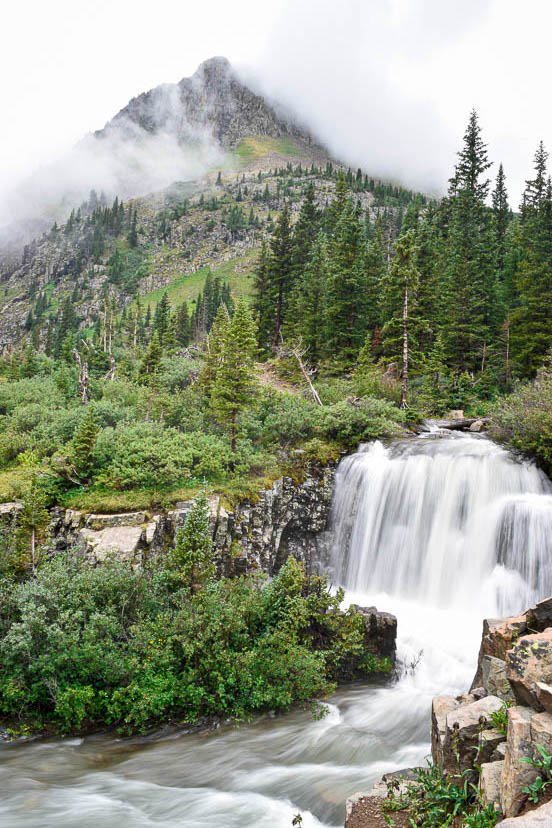 That weekend, my RV world collided head first with photography, and my new hobby was born. Luck would have it that Mandy Lea and Kendrick Callaway, two full-time RVers, were camped in the exact location we were. Mandy and Kendrick were in Colorado preparing for their upcoming photography workshop, Colorado Flowers and Falls. After canceling all of their photography workshops for the year, the July workshop would be their first since the COVID-19 pandemic began. They'd cut their class numbers down drastically to allow for social distancing, but even then, several students chose to postpone their class until the situation improved.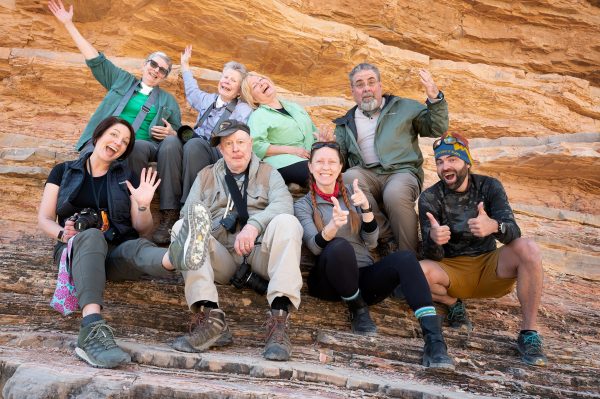 Mandy and Kendrick spent the night chatting about their workshops, and suddenly, I could see myself standing next to an alpine lake, learning to use my camera, and hanging out with other RVers. You could say that it was a match made in RV DSLR heaven.
Capturing More Than a Sunset
I still smile when I think of the Colorado Flowers and Falls photo workshop. I learned how to use my camera in one of the West's most spectacular locations, and I built lasting friendships in less than a week. I stood next to both experienced and novice photographers from different states and different generations during each sunrise and sunset shoot. Our little group ranged in age from 35 to 75, but in the campground and the field? We bonded as friends and photographers, and our ages didn't matter.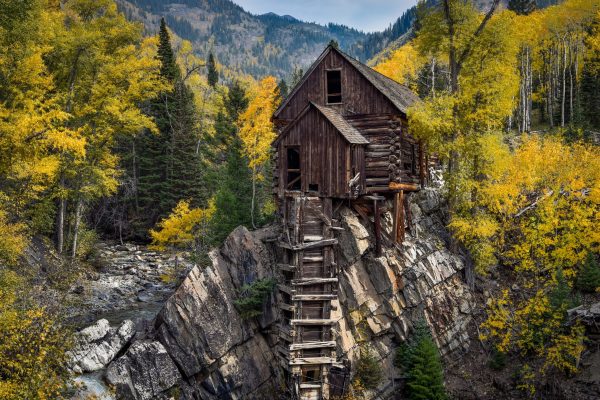 The Colorado Flowers and Falls workshop was the first of three photo workshops I'd take with Mandy Lea Photo. In the fall, I spent a week RVing and capturing autumn in the Colorado Fall Colors class, and as I write this, I'm sitting in my Airstream in Texas, where I've just completed the Big Bend Photo Classics workshop.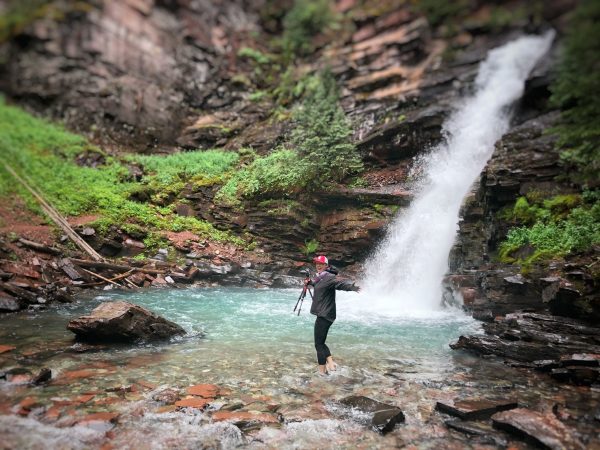 Creating a Family on the Road
Now, when I plan out my camping season, I search for which Mandy Lea Photo workshop might fit my travel plans. Even though the workshop participants don't have to camp, every class has more RVing participants than the last. I know that's why participants sign up for a second or third photography adventure – because we get to reconnect over the two things we like best; RVing and photography. 
Like the FMCA conventions and rallies, the participants become more than just students or attendees; we become family. Family is what brings the RV community together—family is the anchor for the Family Motor Coach Association.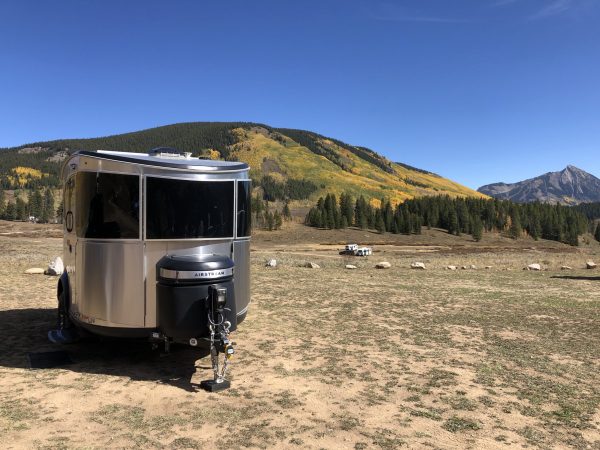 Planning Your Next Adventure around a Hobby 
Are you stuck in a trip planning rut? It's time to shake up your next RV vacation like you'd shake a Polaroid picture.
If photography isn't your thing, boost your sense of adventure by planning your next RV trip around a new hobby or your favorite pastime. It's never too late to start collecting memories along with your state stickers or FMCA rally pins!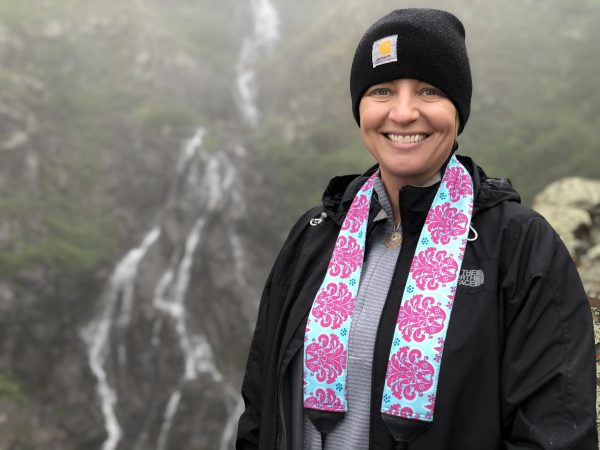 Meagan Butler is an RV enthusiast living in Parker, Colorado. She is a former English teacher who, in 2017, decided to follow her dream of becoming a solo-female RVer and freelance writer and editor. Meagan is a digital nomad who works from her travel trailer as much as she can, but she also has a sticks and bricks house and a class A motorhome that she travels in with her husband, Pat. Both Meagan and Pat work full-time, so balancing RVing and working is a top priority. Meagan is passionate about empowering women on the road. She travels with her two Cavalier King Charles Spaniels, Teddy and Pippa, and when she's not writing professionally about the RV industry, she's sharing her love of RVing on her travel blog, Her Fine Mess.