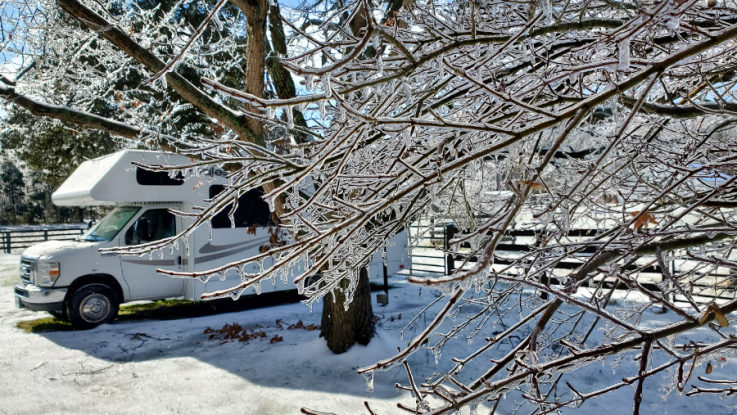 Winter! Some love it, some hate it. Winter is a time when there is a stillness in the air but there is also a dryness which can lead to issues with our immune system.  Couple that with shorter days, lack of sunlight (which can lead to low energy levels), layers of clothing to keep our skin from absorbing the nutrients of Vitamin D from the sun (crucial for maintaining a strong immune system), and lack of proper hydration due to not feeling thirsty (caused by to cooler temps and less perspiration); ALL of this can lead to our immune systems crashing hard and fast.  The key to avoiding many things from a minor head cold to the flu (and even now with the current virus) is to continue to build up our overall health so that our bodies can fight off germs properly.   
This includes not only what we gain in nutrients from food, but also additional supplements that can give us a boost, exercise, and the right amount of rest/sleep. All these factors will play a hand in keeping our bodies healthy and able to fight and ward off any potential colds. 
We need to keep in mind that our bodies are powerful and are capable of fighting off any invaders like bacteria or viruses. We can help our bodies complete these tasks by building up a powerful immune system. The immune system should be seen as immune cells, the structural barriers, and messenger molecules that cells will call into action where they circulate in your bloodstream and in your lymph nodes. When our immune system is weakened, especially if you have poor nutrition, this leads to slow healing, increased infections, and susceptibility to complications from illnesses. Therefore, it is very important to be mindful of what we put in our bodies all year round. The best thing that we can do for our bodies is to strengthen our immune system now when it is healthy enough instead of treating an illness once it occurs and potentially putting our life on hold in many ways. 
As I stated earlier, there are many foods that we consume that can boost your immune system and will help elevate your defenses.  Following a diet rich in protein and vegetables coupled with minimizing the use of processed sugars, will assist in creating a powerful environment inside your body.  
What types of foods are good for winter?
Mushrooms are an excellent source of zinc, which boosts white blood cells and are your body's defense against any invasions of germs
Carrots, winter squash, spinach, and cantaloupes are all excellent sources of beta-carotene and support the body's mucous membrane which lines the respiratory and intestinal tracts making it more difficult for bacteria to enter the bloodstream.
Ginger has a chemical called sesquiterpenes which targets rhinoviruses.  It also helps in reducing fever and suppresses coughs.
Garlic and Onion are antiseptic and garlic helps with clogged sinuses.
Citrus fruits and an excellent source of Vitamin C and have antioxidants.  (Oranges, strawberries, and kiwi are some examples)
Sprouted bread, pumpkin seeds, lentils, and beans are all great sources of zinc.   
Cruciferous vegetables like broccoli, cauliflower, brussels sprouts, kale, and bok choy contain antioxidants and choline which aids in proper cell function and keeps good bacteria in the gut.
Herbs and Spices like turmeric, ginger, chili peppers, rosemary, oregano, thyme, just to name a few, help reduce inflammation and are great sources of antioxidants.
Yogurt and kefir (and even sauerkraut) are the best options when it comes to probiotics and gut health. 
Don't forget to exercise during cold months!
Aside from great nutrition, we need to keep in mind that exercise will also play a key role in maintaining a healthy immune system. Traveling can seem to some, a way to get away from our daily exercise routine but this is where it is even MORE important for us. Taking at least 30 minutes in a day to go for a brisk walk or get in a quick heart elevating workout, can make a huge difference in your ongoing health. It is better for our bodies to be active in some ways rather than to stay sedentary. If you are looking for easy ways to work out while on the road, check out this article.  If working out in the colder weather doesn't look too appealing, you can modify these workouts to do inside or even look for a gym that has nationwide memberships.  
Overall, the key is to stay healthy and to have all the components within your body if you do happen to get sick.  Getting enough sleep, staying hydrated (consuming at least half your body weight in ounces of water), exercising, and eating the right foods will all play a key role in doing so.  Stay healthy and happy travels!
Here are some healthy recipes that will not only help keep your immune system in check but, will offer a tasty change to your meal plan this winter:
Sesame Ginger Asparagus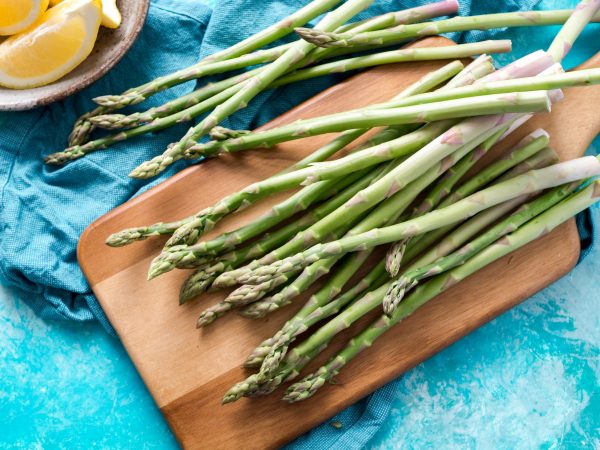 Ingredients
1-2 Lbs Fresh Asparagus (trim ends to remove the tough parts)
1 Tbsp Olive Oil 
1 Tbsp Sesame Oil + 1 tsp (divided)
3 Garlic Cloves, minced
1 ½ Tbsp Grated Ginger (be sure to peel the ginger before grating)
Pinch of Salt
¼ tsp Pepper
Pinch of red pepper flakes (optional)
1 tsp Mirin
1-2 Tbsp Sesame Seeds (can be plain or black)
½ a Lemon (optional)
Instructions
Slice asparagus spears diagonally in half
Heat a large non-stick skillet over medium-high heat. When hot, add in 1 Tbsp of olive oil and 1 Tbsp of sesame oil
When the oil is hot (not smoking), add in the asparagus and toss in the oil.  Stirring frequently, cook until bright green and slightly tender but still crisp (about 3-4 minutes)
Next add in the garlic and ginger, stir frequently, and cook for another 45 seconds.
Next, add in the mirin and stir.  Add a pinch of salt, and the pepper (and red pepper if you choose)  Stir and cook for another minute
Remove asparagus onto a plate and drizzle with the reserved 1tsp of sesame oil, sprinkle with sesame seeds and a squeeze of lemon juice. 
Cauliflower Zucchini Soup
Ingredients
1 ½ Tbsp Olive oil
1 Small head of Cauliflower (chopped)
1 Medium Zucchini (chopped)
2 Medium Russet Potatoes (diced)
1 ½ Cup Onion (diced)
1 Leek (chopped)
4-6 Garlic Cloves (minced) (stick with 4 if you aren't a big fan of garlic)
1 ½ Cup Carrots (chopped)
2 Celery Ribs (chopped)
¼ C of Lemon Juice
¼ tsp Ground Turmeric
¼ tsp Ground Ginger
¼ tsp Thyme
Pinch of Cayenne pepper
¼ tsp salt and pepper
4 cups of Vegetable Stock (even better if it's homemade)
Instructions
Place a large stockpot over medium heat and add the olive oil.  Next add in your onion, leeks, carrots, and celery, stirring frequently.  Sweat out the mixture and cook until onions are translucent and soft (about 5 minutes).
Next add in the garlic, turmeric, ginger, and thyme, stir and cook for 1 minute.  Add in the zucchini, potatoes, and cauliflower, stir.  Next add in the lemon juice, salt, and pepper.  
Add the vegetable stock and bring to a boil.  Cover, lower heat, and simmer for 20 minutes or until vegetables are soft.  Remove from heat and let cool.  (Now is a good time to taste it to see if you might need more salt or pepper)
Once cool, use an immersion blender or add soup to a blender and puree until smooth.  Reheat soup before serving. 
Red Pepper Tomato Soup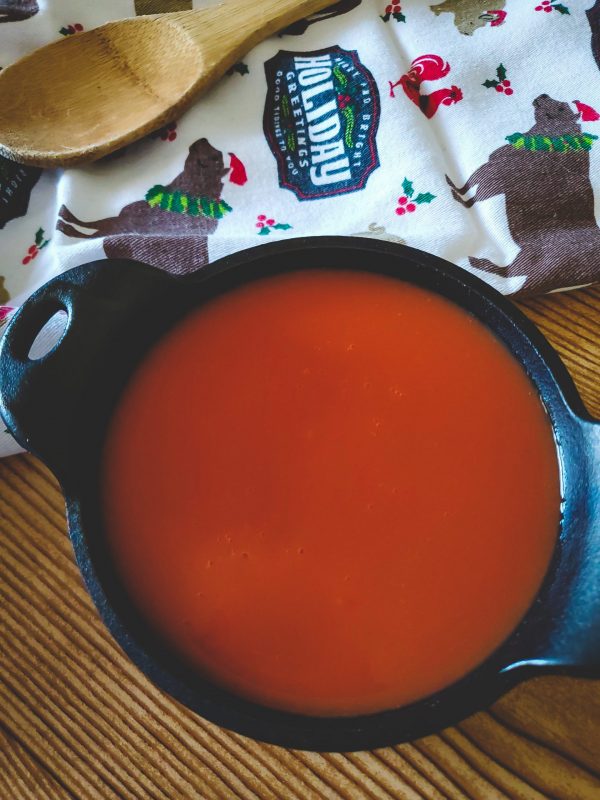 Ingredients
2 Large Red Bell Peppers (sliced in half and seeds removed
3 to 6 Large Tomatoes (heirloom, plum, or roma) (seeded and chopped)
2 Tbsp Olive Oil (divided)
1 clove of garlic (crushed)
6 Leaves of Fresh Basil
¼ tsp Salt and Pepper
Extra Basil for topping
Instructions
Preheat the oven to 400° F.  Place peppers, cut side down, on a baking sheet and place in the oven.  Roast for about 25-35 minutes, checking to see that they aren't burning but that the skin is blistering and slightly charred.  Remove from the oven, and place the peppers in a bowl, and cover.  Allow to cool.  Once cool, remove the skin and cut peppers into chunks.  
Meanwhile, heat a large saucepan over medium heat and add 1Tbsp of olive oil. Add the tomatoes, garlic, and basil.  Let cook for 10 minutes, stirring frequently.  Add the peppers, salt, and pepper, and cook for an additional 15 minutes, stirring frequently. Once cooked, let it cool.
Once cool, place into a blender with an extra 1 Tbsp of Olive Oil (in batches) and blend until slightly smooth.  
Reheat before serving.  Serve with basil sprinkled on top.
Yvette Rodriguez is a US Air Force Veteran, FMCA Member, Nutritionist and Personal Trainer who found her love for the outdoors after her first camping trip.  Since then, she has found ways to combine all of these passions and brings them together on her blog Sunset Fare.  She recently self-published a cookbook geared towards RVers and campers.  Yvette enjoys camping and RV trips with her husband, cat and dog, always with a camera and spatula in hand!