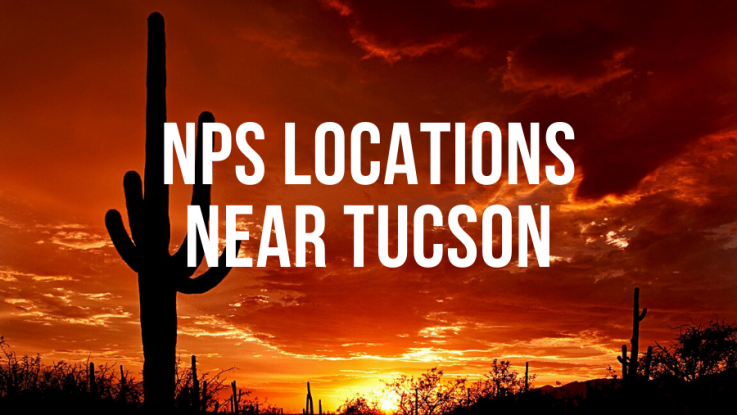 One of the many benefits of attending an FMCA International Convention is getting to explore the surrounding area. It was even number 2 on our recent blog 5 More Tips for Attending an FMCA Convention. When it comes to Tucson, there are some of our favorite places to explore – National Parks Service (NPS) sites.
Here are five NPS locations in and around Tucson ready for adventure and ready to help you #FindYourPark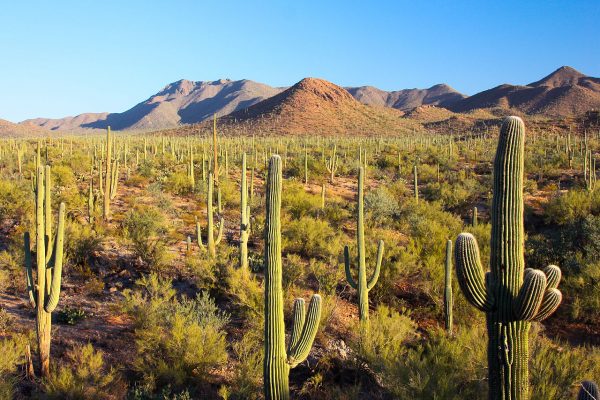 The city of Tucson is sandwiched to the east by the Rincon Mountain District and to the west by Tucson Mountain District, and together they make up a 91,000-acre National Park home to the state's most iconic identifier – the saguaro cactus. 
With miles of scenic drives, trails fit for hiking, mountain biking, and horseback riding, plus its close proximity to Tucson, Saguaro is the perfect multi-day adventure, so don't feel like you have to do everything all at once.
Check out the petroglyphs along the Signal Hill Trail and hike the short Valley View Overlook Trail, both in the Tucson Mountain District. In the Rincon Mountain District, you can't beat a drive along the Cactus Forest Loop.
It's important to note that there is no RV parking available on the east side of the park. For more information on parking, pets, and for directions, click here.
The park is open sunrise to sunset. The entrance to the park is $20 for vehicles and is good for seven days.
If you have an Annual Pass, Senior Pass, Military Pass, 4th Grade Pass, or Access Pass, those can be used to cover your entrance fee. To learn more about all the passes available through the NPS, and what they can be used for, check out our video on the RV Miles YouTube channel: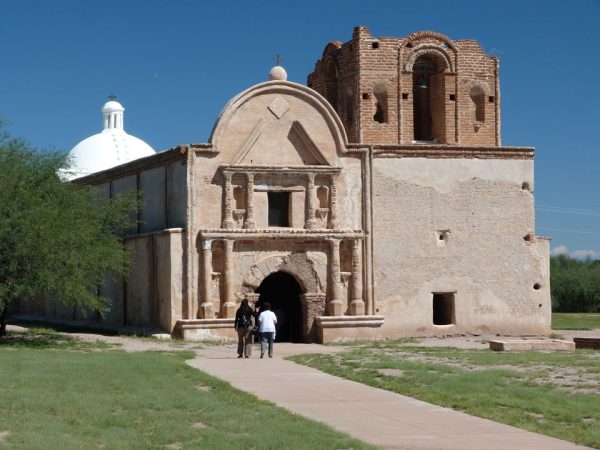 Tumacácori sits at a cultural crossroads in the Santa Cruz River valley. The park features three Spanish colonial mission sites, founded by missionary Father Eusebio Kino. This NPS location offers the perfect opportunity to understand the unique history of the area and is only about 45 miles from Tucson making it perfect for a day trip.
There is an entrance fee is $10.00 per adult (age 16 or older) and is good for seven days. The park is always free for kids and pass-holders and is valid for seven days.
The park is open from 9 a.m. – 5 p.m.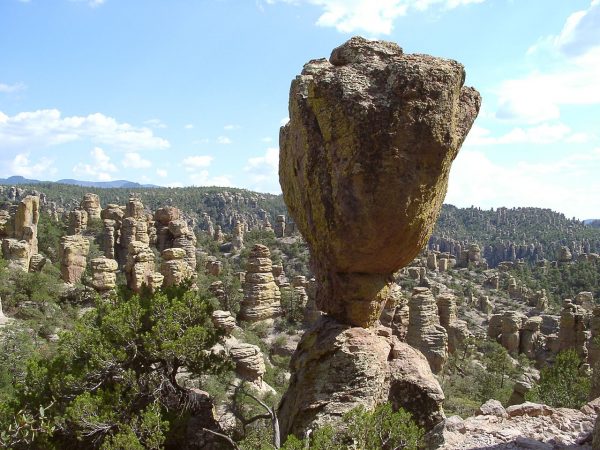 Drive through a wonderland of rocks on Chiricahua's eight-mile scenic drive. You can also get up close and personal with natural spires thanks to over 17 miles of hiking trails. The rock forest features geological formations towering hundreds of feet high. There are balancing acts that look as if a one-touch could knock them over — don't worry it won't.
The park is about two hours from Tucson, entrance is free, and the visitor center is open daily from 8:30 a.m. – 4:30 p.m. The park offers a free hiker shuttle from September to May that leaves the visitor center at 9:00 a.m., taking hikers to the Echo Canyon or Massai Point trailheads. You can sign-up for the shuttle in person at the visitor center the day before or the morning of your hike. Its availability is on a first-come, first-served basis.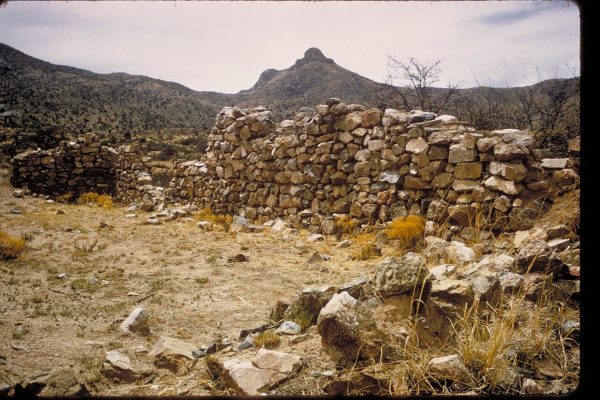 Fort Bowie commemorates a conflict between the United States Army and the Chiricahua Apaches. There is historical documentation found in the form of ruins and artifacts along a three-mile, round-trip hike. Begin at the trailhead on Apache Pass Road and hike along the moderate trail to the visitor center and Second Fort Ruins. Wheelchair access to the visitor center is available if needed.
A two-hour drive from Tucson, entrance to the park is free and the visitor center is open daily, 8 a.m.- 4 p.m. If you visit Chiricahua, Fort Bowie is only 11 miles off Highway 186, so make a day of it and visit both sites.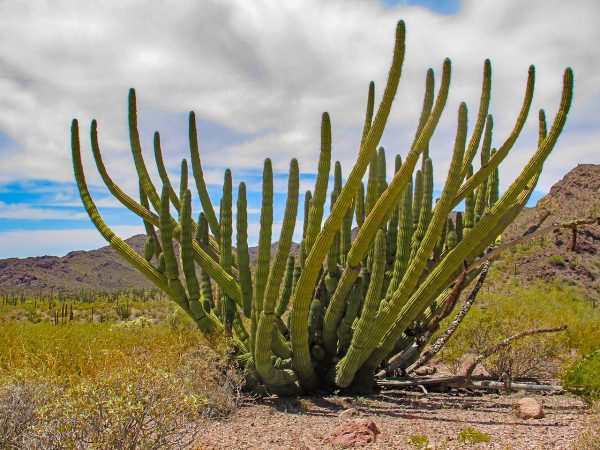 Organ Pipe Cactus National Monument is home to thousands of years of desert flora, and over the last 400 years, the Sonora Desert has seen an array of people, including Hohokam communities, European expeditions, California Gold Rush seekers, miners, and ranchers.
Hiking trails range from less than a mile to eight miles in length and depart from several points within the park. Dirt roads are open to cars and cyclists, including the popular 21-mile Ajo Mountain Drive. Several of the roads through the park are best driven in high-clearance 4×4 vehicles.
Located about 2.5 hours from Tucson, the entrance fee is $25 for vehicles and valid for seven days. The Kris Eggle Visitor Center is open daily, 8 a.m.- 5 p.m.; check road conditions as some may occasionally close due to monsoon weather.
SEE YOU IN TUCSON
RV Miles will be attending the 101st International Convention and RV Expo in Tucson. If you see us, say hello! We'd love to share travel stories and hear about your NPS travels.

Abigail is one of the five wanderers that make up Our Wandering Family. Along with her partner, Jason, and three boys, Abigail spends her days traveling the country in a Heartland Pioneer QB300. She's the co-founder of RVMiles.com a travel site dedicated to the RV and outdoor lifestyle. She is also a co-host of the RV Miles, America's National Parks, and See America Podcasts.
When she is not adventuring in national parks, you can find Abigail drinking coffee and doing all things social media for Our Wandering Family on YouTube, Instagram, and Facebook. To read more about the Eppersons' life as a full-time family on the road, visit OurWanderingFamily.com or check out the RV Miles Podcast.