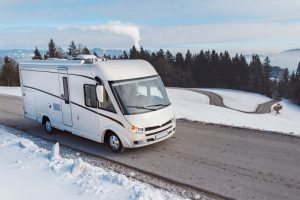 Brrrr. Winter is here! Cold weather can wreak havoc on vehicle batteries — not to mention the dangers that icy conditions can cause for travelers. Whether you're traveling by RV or car, be prepared for an unexpected roadside emergency by keeping these 10 cold-weather essentials in your vehicle.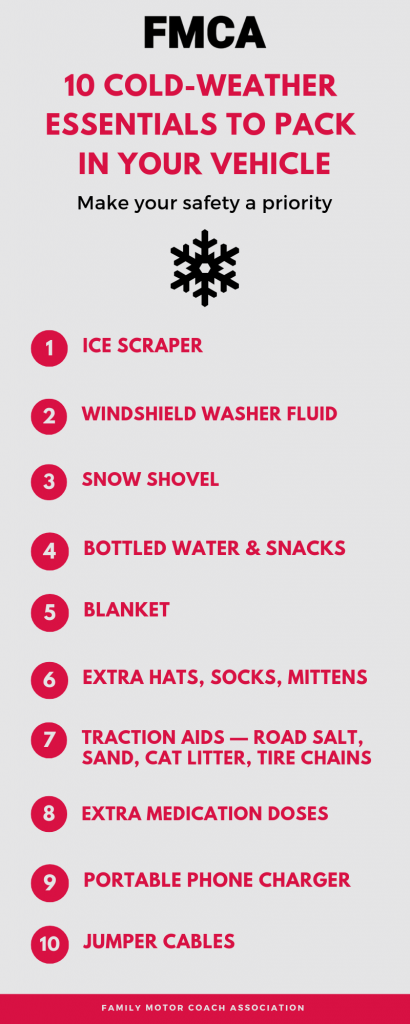 When it comes to winter travel, it is always best to be prepared. Pack these cold-weather essentials before your next trip.
Remember: If you get seriously stuck this winter and need roadside assistance from the professionals, FMCA Roadside Rescue® covers your RV and passenger vehicles.
Learn more.