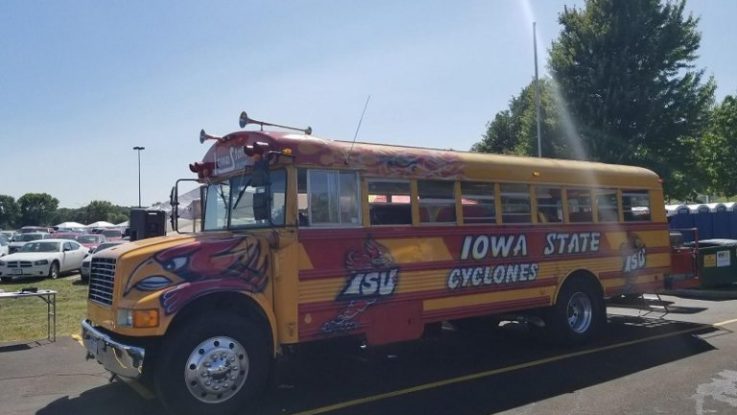 Football is truly America's game — whether you are a fan of high school, college, or NFL. But it wasn't always my game.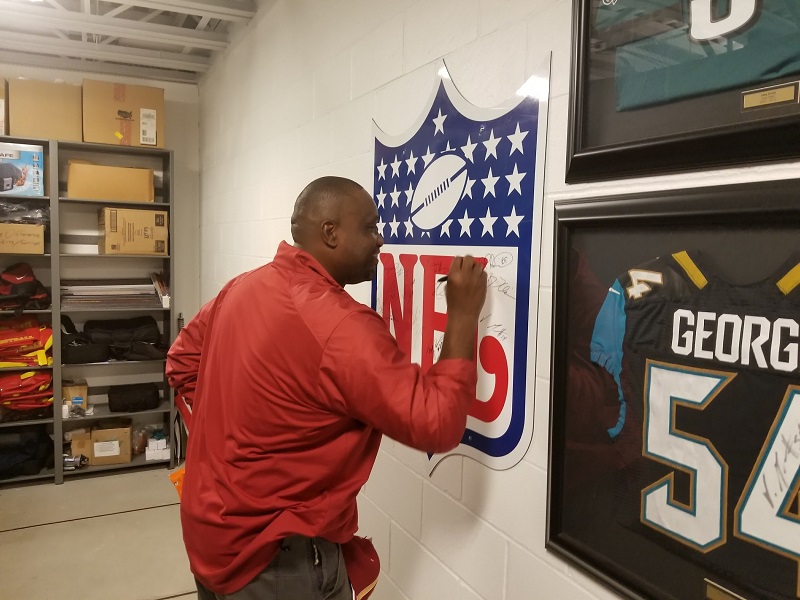 Growing up, everyone told me I was going to be a football player. I wasn't so sure. I loved playing backyard football with my friends, but organized football — not so much.
In my sophomore year of high school, we got a new varsity head football coach. He noticed me working my summer job as a janitor. He bugged me all summer to play football. In the end, he made me this deal: try it for 2 weeks and if I wasn't having fun he would leave me alone. Well, two weeks later I had earned the starting defensive tackle position on the varsity football team, and my love affair with the game of football began. Little did I know how my football story would end.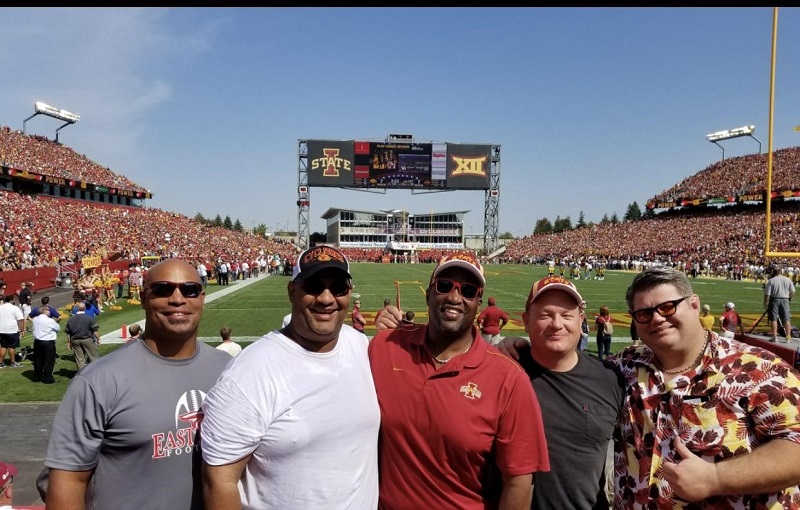 College to Professional
From that point, I went on to be an all-state OT/DT and earn a football scholarship to Iowa State.
After starting there for four years, the Hall of Fame coach of the Miami Dolphins, Don Shula, drafted me in the second round of the NFL draft. After 11 years battling in the trenches of the NFL and earning three Pro Bowl berths, injuries forced me to retire from the game I love.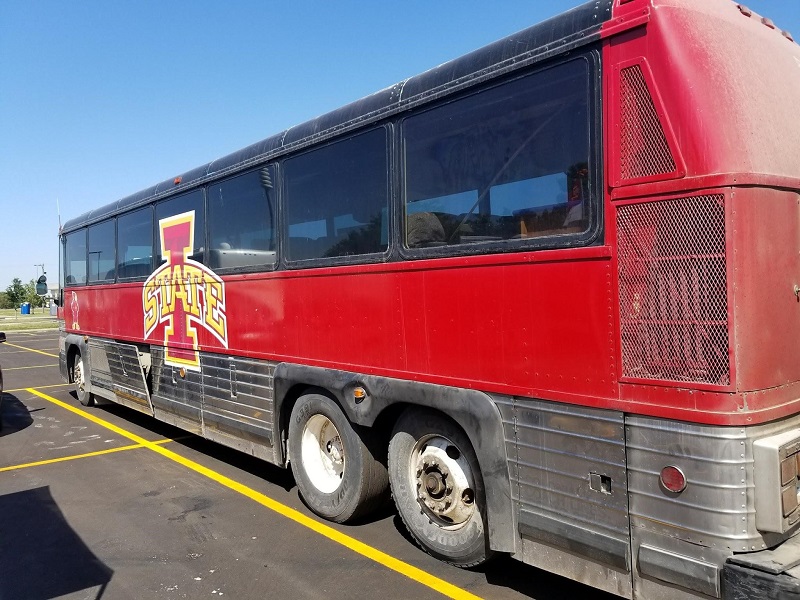 Whether it was Saturdays before college games or Sunday mornings in the NFL, game day was an intoxicating time. I have never experienced the same feelings that game day delivers. I know a part of the football experience that millions will never get to experience, but I also found out that I was missing out on another part of the classic football experience: football tailgating.
Football tailgating is the way that 99% of football fans have been enjoying this great game. I am in that 1% that had not enjoyed the entire tailgating experience. That had to change.
College Tailgating the Cyclone Way
From high school to college football, you would expect there to be another level in tailgating right? Well, college tailgating certainly didn't disappoint me. I know each college has its own pre-football game rituals that make their home games special. Let me tell you, Iowa State University takes pride in their tailgating.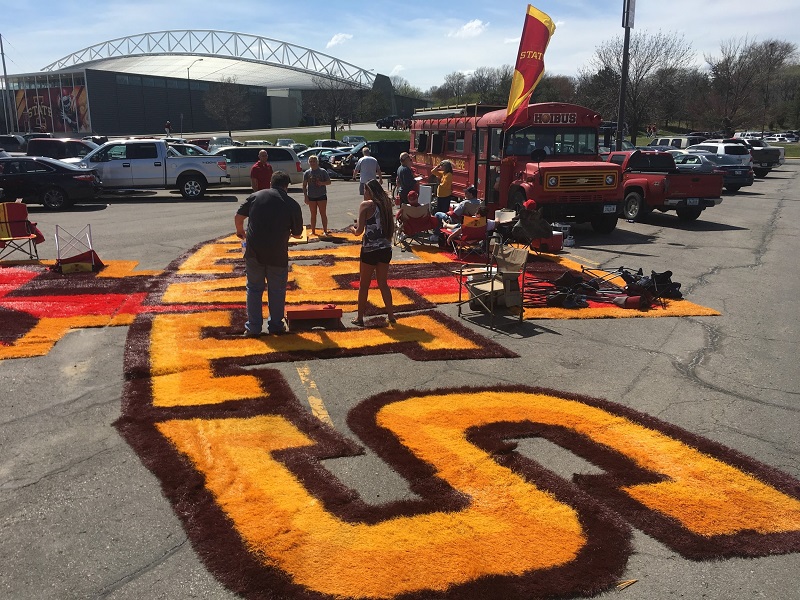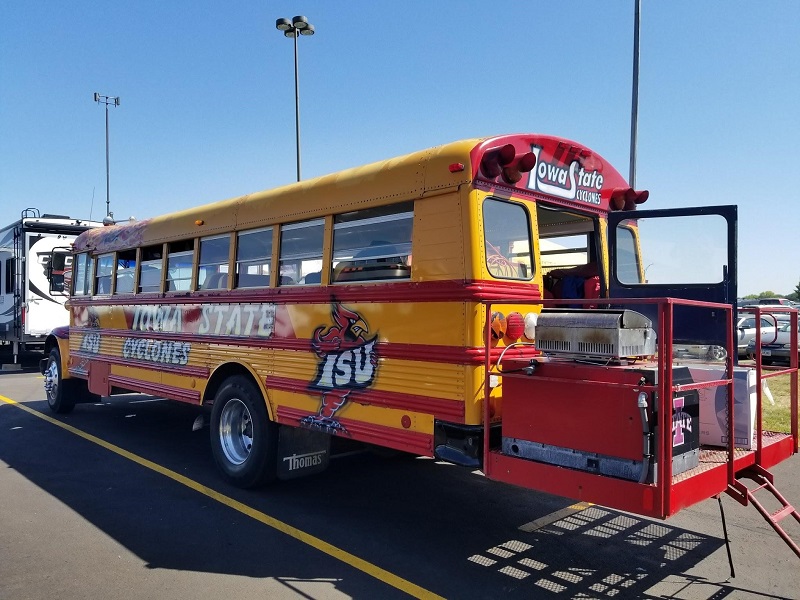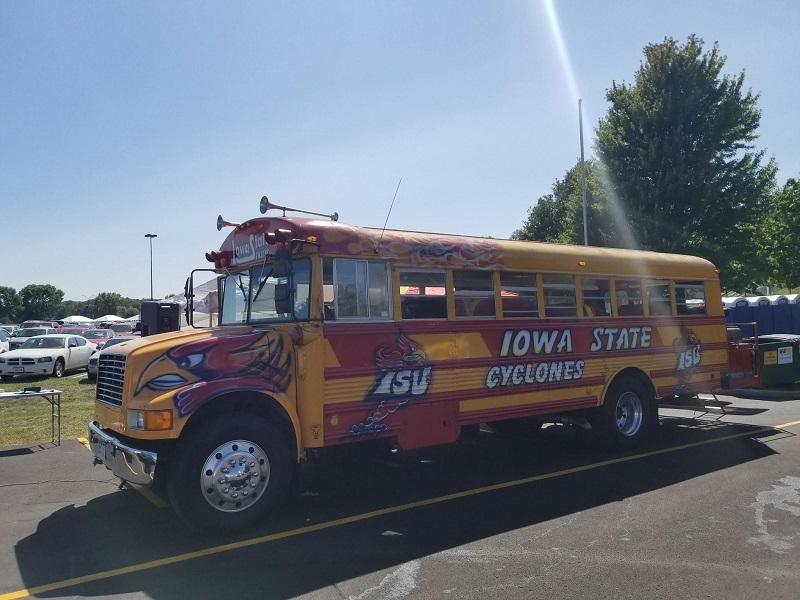 Tailgate Time
At Iowa State, tailgating is a two-or-three-day event with most of the RVs arriving in the RV lot on Friday afternoon. When I played there, our coach had us players walk through the large tailgating area before heading to the locker room.
I had no idea, as a player, how much that simple tradition meant to the fans. Being up-close and personal with the players before they take the field is pretty cool. When I tailgated in this area for the first time, I was completely blown away.
And I had so much fun! The fans were so great and welcoming to me as a former player. I went from tailgate party to party getting plates of food and drinks handed to me, as well as talking with fans about the upcoming game and signing autographs. I even met someone whose parents had purchased my practice jersey at an auction. He says he has worn that jersey to every home game since I turned pro.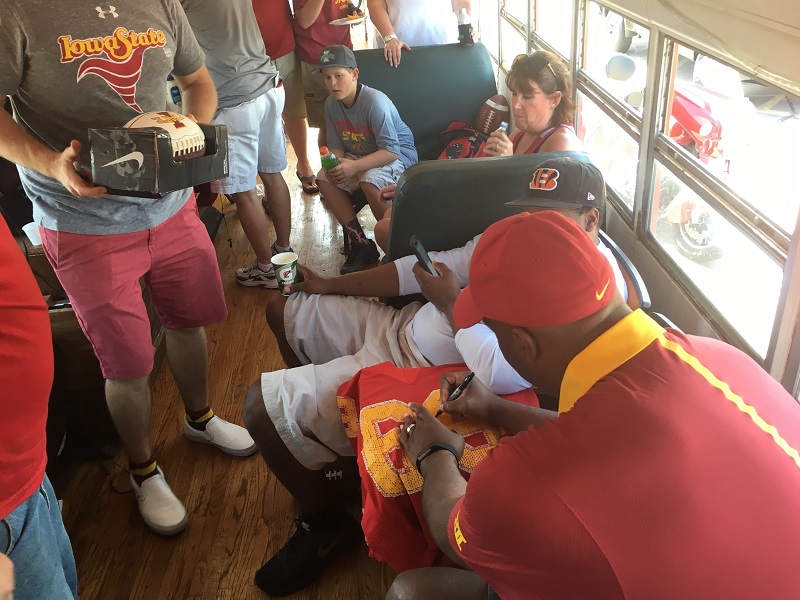 When he asked me to sign it for him, I was honored. Talk about an incredibly humbling experience. I can't wait to do more college tailgating.
Pro Football Tailgating
Going back to tailgate at my home pro football stadium in Miami may have been the most humbling experience of my life. I was blessed to have spent eight great seasons protecting HOF QB Dan Marino and making Pro Bowls for that performance.

And Miami fans don't forget their great players. I have been blessed to have been inducted into the Miami Dolphins Walk of Fame and to recently be voted to their 50th Anniversary Top 50 Players of the All-Time Team. As a father of young boys, it was a great honor to take them to the stadium where their dad played so many great football games. I got goosebumps holding the hands of my boys as we entered Dolphins Alumni Plaza.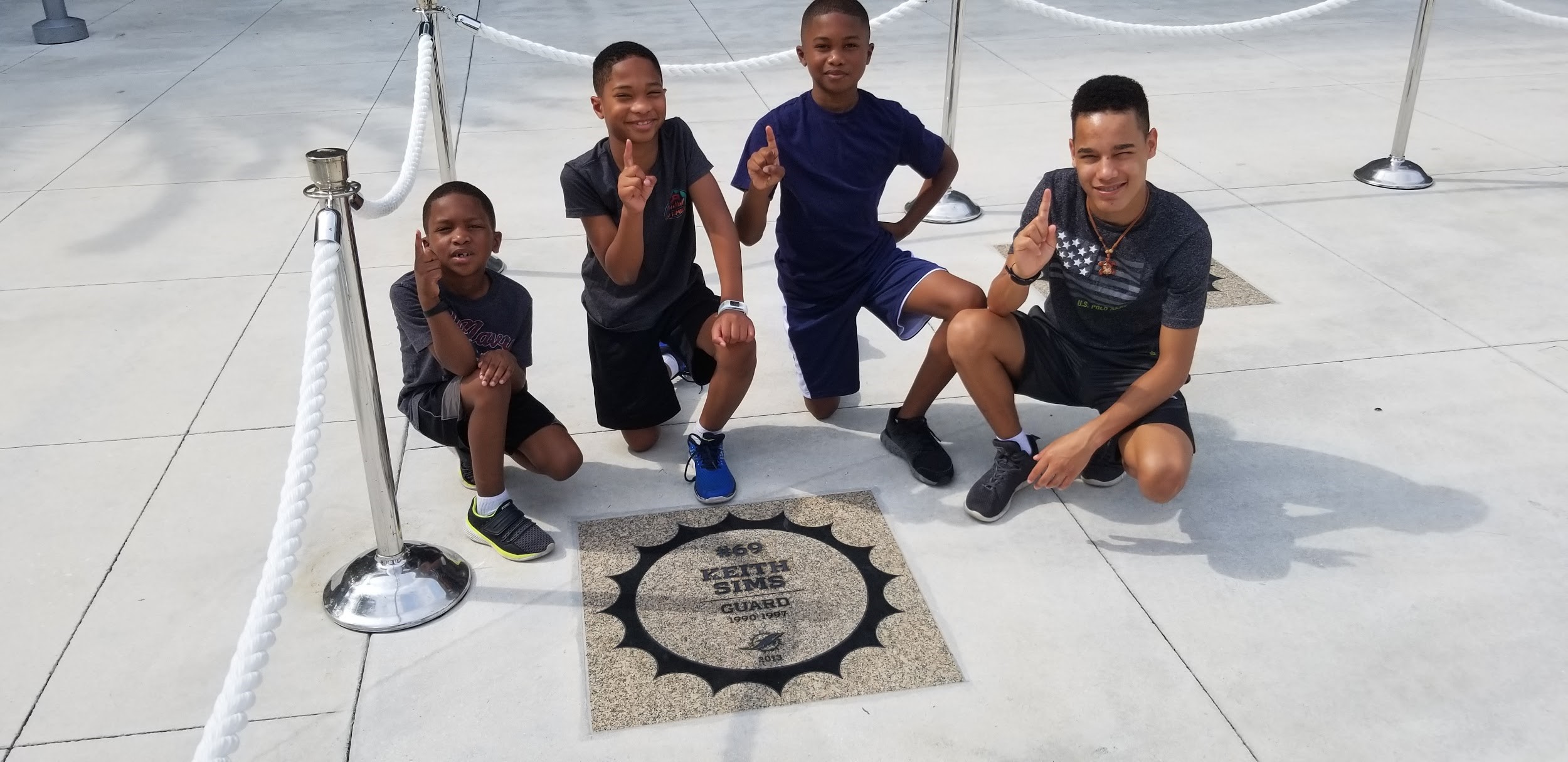 Being able to show them the bronze plaque that honors their dad's achievement as a Miami Dolphins player was humbling. As their dad, I live what I preach: hard work, focus, and striving to be the best you can be. Showing them it actually pays off is a priceless experience.
Homecoming
Going back to the now-named Hard Rock stadium is truly a homecoming.
Plus, Miami tailgate food is on a completely new level. You will find stone crabs, steak, every type of seafood, and triple-stuffed hamburgers. Seeing fans all decked out in teams jerseys and singing the fight song definitely gets you pumped up for kickoff. I have learned that football tailgating is not just about the game. Football is basically the excuse to get out and party.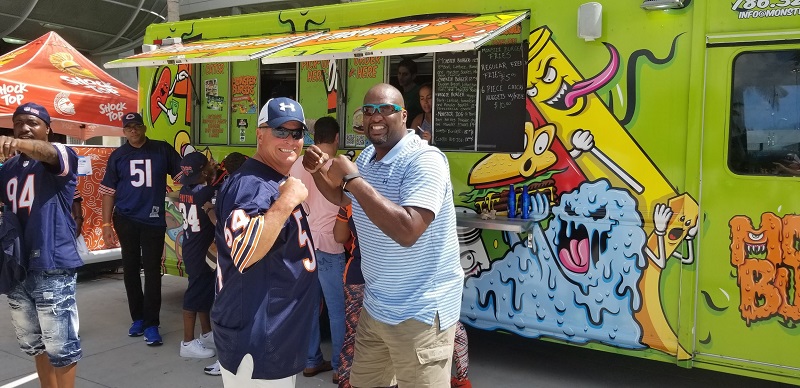 We shared great food with old friends and new.
Wearing the wrong jersey can typically get you a ton of grief. However, there still is a kinship even in these split allegiance parking lots. Heck, I have a lot of respect for those who support their teams.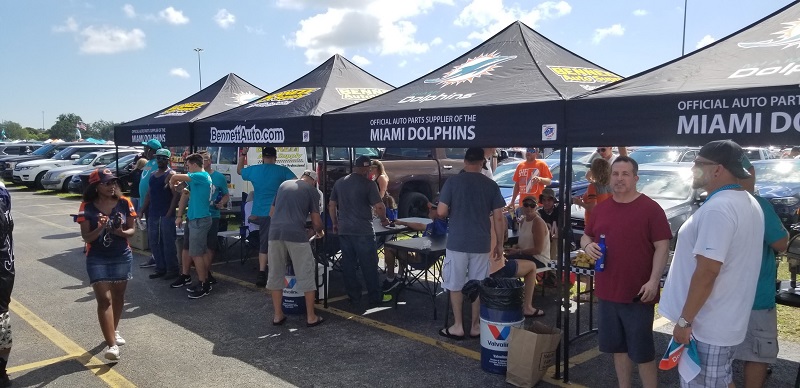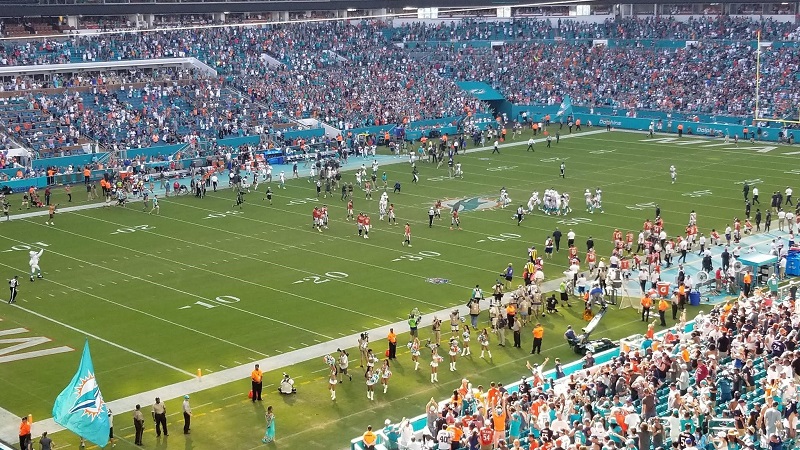 I'm a big fan of RV football tailgating. Time to check the schedules and see what games I'll be tailgating at this season.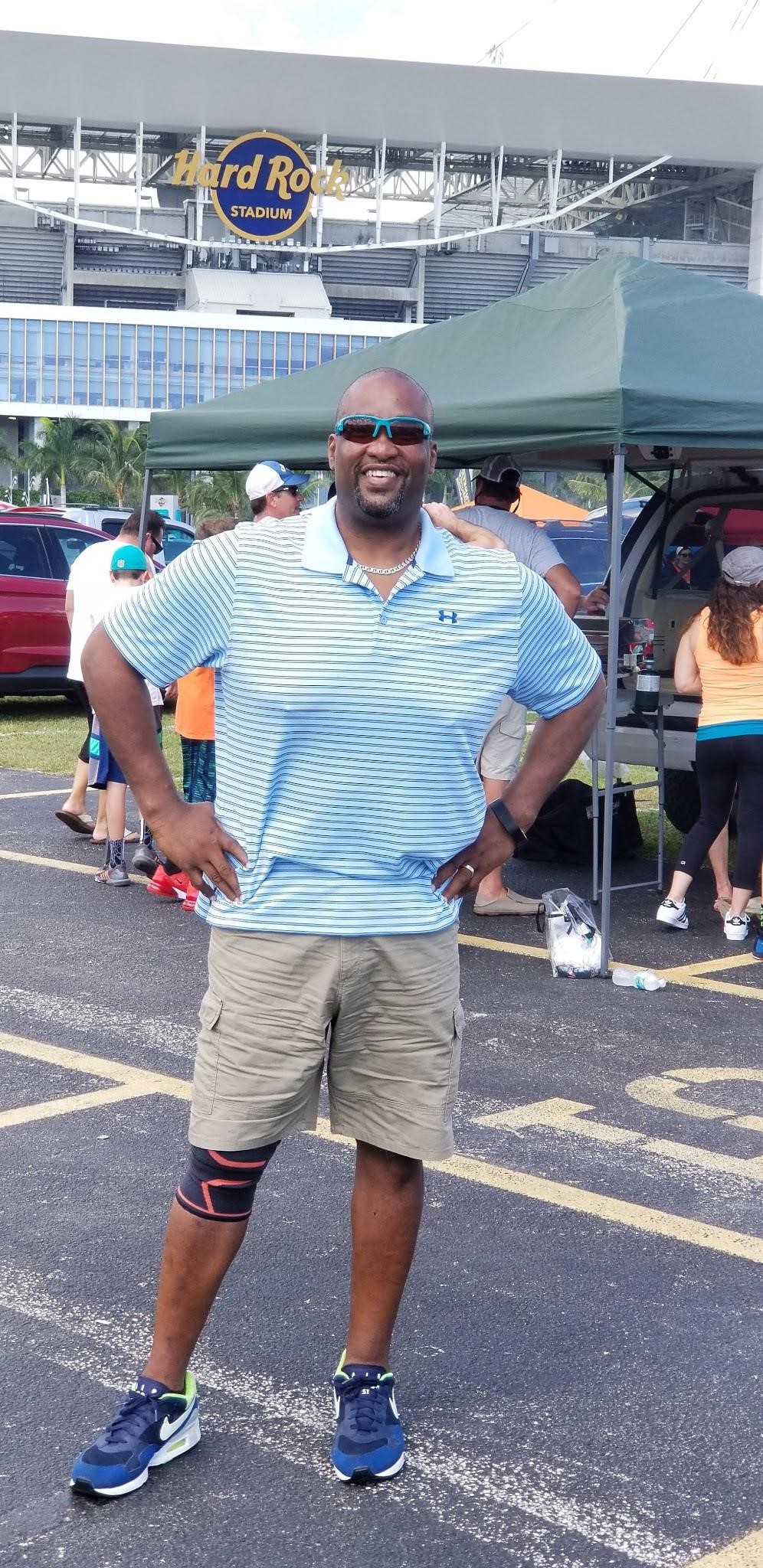 I hope you enjoyed my inside look at football tailgating from a new perspective. And if you know of a great football tailgate for me to visit, please let me know in the comments.
Keith Sims played football for the Iowa State University Cyclones in college and went on to play eight years (1990-97) with the Miami Dolphins. Soulful RV describes themselves as not the typical RVers. Keith and Tia, F452083, are an African American, semi-retired couple with a large family. They share both the practical and fun sides of RVing on SoulfulRVFamily.com and social media, including Facebook and Instagram.