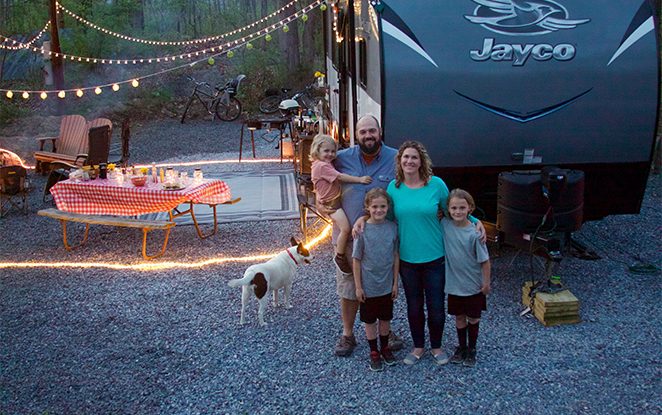 RV Family Travel Atlas, C013511, and FMCA have something pretty important in common — important enough to include in their names. For FMCA and RV Family Travel Atlas, RVing is all about community.
RVFTA was founded by Stephanie and Jeremy Puglisi. The Puglisis are educators and writers who spend more than 50 nights a year in their RV. They also travel with their three sons. They juggle the demands of work, school, and everyday life, all while enjoying RV adventures.
Stephanie and Jeremy stumbled into the RVing lifestyle when their sons were young. They realized their passion for RVing. Simultaneously, hey co-wrote a book and started recording podcasts to share their tips and observations.
Tune in to their RVFTA and Campground of the Week podcasts, read their campground reviews, and join the RVFTA community for tips.
Want to learn about other FMCA members? Check out our post about an FMCA couple nicknamed "The X Games."