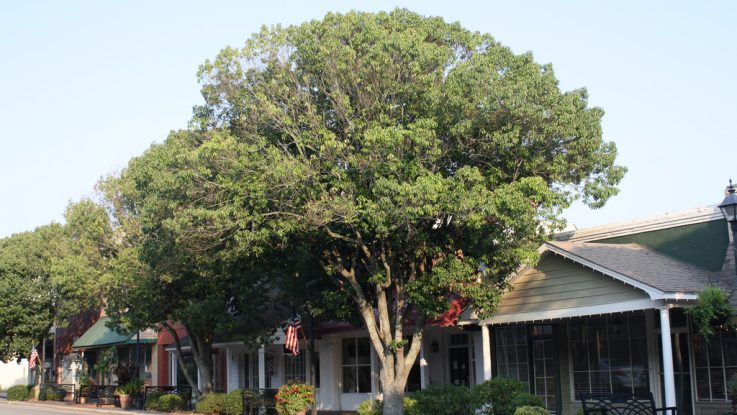 Are you ready to experience some Southern hospitality? FMCA will host Southern Charm, its 97th Convention & RV Expo, March 15 through 18 at the Georgia National Fairgrounds & Agricenter, located in Perry, Georgia. With a population of approximately 16,000 residents, Perry considers itself the quintessential Southern town. The town has several can't miss attractions.
To help plan your trip, FMCA has picked 5 must-sees that are uniquely Perry: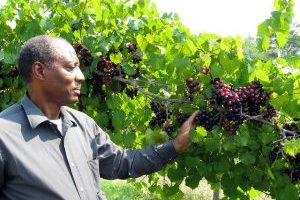 1. Tilford Winery
126 Berry Patch Lane, Kathleen, GA 31047
478-396-3025
www.tilfordwinery.com
You'll learn all about muscadine grapes if you visit Tilford Winery, approximately 13 minutes northeast of Perry in the town of Kathleen. The muscadine is native to the southeastern United States and grows well in hot and humid areas. Tilford Winery creates delicious beverages from these sweet grapes, with or without the alcohol. Tastings and tours are available.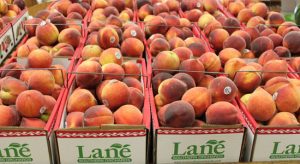 2. Lane Southern Orchards
50 Lane Road, Fort Valley, GA 31030
800-277-3224
www.lanesouthernorchards.com
Peaches star at Lane Southern Orchards in Fort Valley, about 20 minutes northwest of Perry. The orchards are known for fresh pecans, too. The Lane Farm & Market Shop displays tempting pies, candies, breads, jellies, syrups, and much more — even cider made from peaches, grapes, apples, and strawberries. While you're there, try the Peachtree Café & Bakery, open daily year-round, famous for its peach cobbler.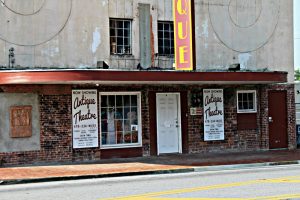 3. Perry Antique Theatre
806 Commerce Street, Perry, GA 31069
478-224-6873
www.perryantiquetheatre.com
If you're shopping for something vintage, or you're just in the mood to browse, step into the old theater that is now a huge antiques mall. The main floor of the Antique Theatre has a whopping 4,000 square feet where dealers stock their areas with items large and small. Even the theater's balcony is packed.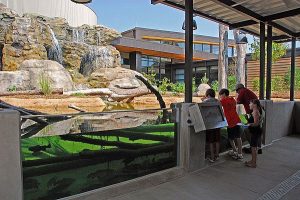 4. Go Fish Education Center
1255 Perry Parkway, Perry, GA 31069
478-988-6702
http://gofisheducationcenter.com
The Georgia Go Fish Education Center, operated by the Georgia Department of Natural Resources, is located at the Georgia National Fairgrounds & Agricenter. The center teaches visitors about fish hatcheries and shows the types of aquatic habitats found in Georgia. If you like, grab your fishing pole and try your luck at the stocked pond outside the facility.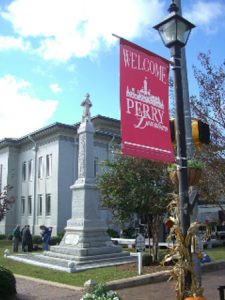 5. Downtown Perry Tour
Tour starts at 800 Main Street, site of the Perry Hotel
478-988-2700
http://www.perry-ga.gov/map_tour/
The City of Perry has organized a self-guided tour to view its many historic sites. Much of Perry's architecture is dated pre-Civil War. The tour features more than 40 sites, including churches, hotels and notable homes. One such home is the childhood residence of former politician Sam Nunn, who represented Georgia in the U.S. Senate from 1972-1997. The link above will direct you to a virtual map to plan your sightseeing.
And, if you are attending FMCA's Southern Charm convention, there's plenty of fun to be had en-route to and from Perry: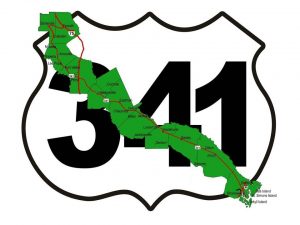 Consider a pit stop at the Peaches to the Beaches Yard Sale, March 9 through 10, 2018. The yard sale spans more than 200 miles along Highway 341. The event features vendors selling everything from antiques, local crafts, food, and the traditional yard sale fare. More details at http://www.explorehwy341.org/ or the event's Facebook page.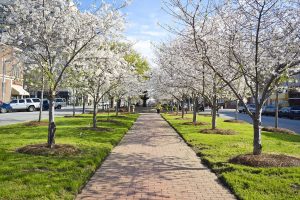 After FMCA's Southern Charm convention, it's a short drive from Perry north to Macon, where the annual International Cherry Blossom Festival will run March 16 through 25, 2018. The pink blossoms will be celebrated with parades, fireworks, live music and more. An amazing 350,000 Yoshino cherry trees line the streets! See https://cherryblossom.com or call (478) 330-7050 for more info.
There's plenty to see and do in Perry and its surrounding area. You'll get a full tank of Southern charm as you explore these parts. What are some of your favorite spots around Perry?
Info courtesy of FMC Magazine, Perry Convention & Visitors Bureau, and the City of Perry Government.