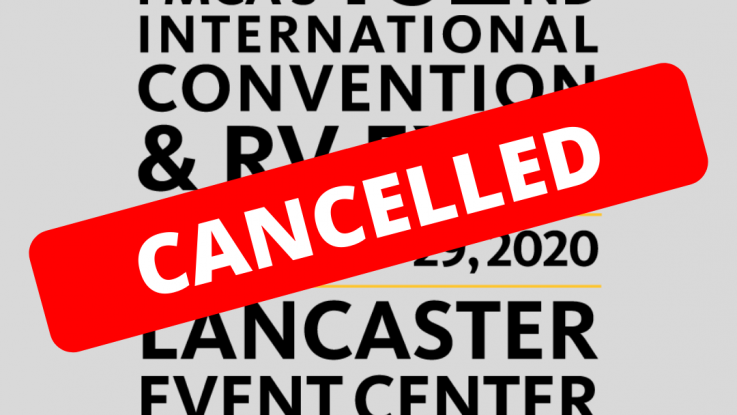 I am sorry to announce that on Friday, March 20, 2020, FMCA's Board of Directors voted to cancel the association's 102nd International Convention & RV Expo, scheduled for August 26-29, 2020, at the Lancaster Event Center in Lincoln, Nebraska.
With so much uncertainty surrounding the COVID-19 pandemic in North America – in particular, how long it might last — FMCA's leadership made the complex and agonizing decision to cancel this event. For the health of our members and the association, it was the most sensible and appropriate thing to do.
Hopefully this pandemic will be under control by next spring and we can gather for our next convention scheduled for March 10-13, 2021, at the Georgia National Fairgrounds in Perry. Until then, please follow the recommendations issued by the Centers for Disease Control and Prevention to help stop the spread of COVID-19. And travel safely.