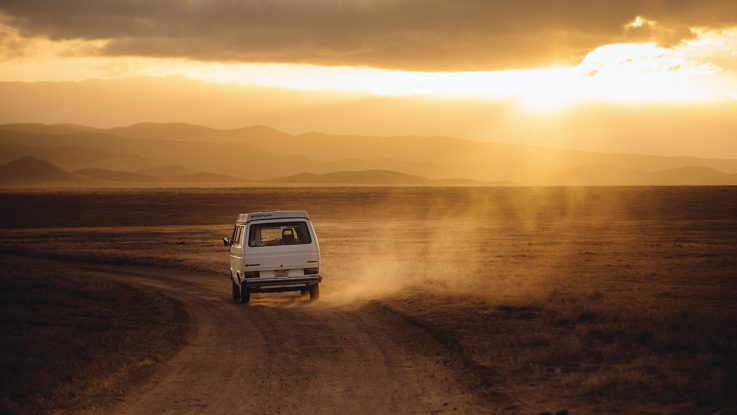 Are you planning an Oregon Trail RV trip? Travel Oregon has created Travel Oregon: The Game, a modern-day version of the computer game Oregon Trail. The game seems simple enough: you name your travel buddies, choose your job and destination, pack your car, and head out on the road. Then it's a matter of choices.
A few FMCA staff members decided to give it a try. Spoiler alert: It did not go well…
We had an immediate setback…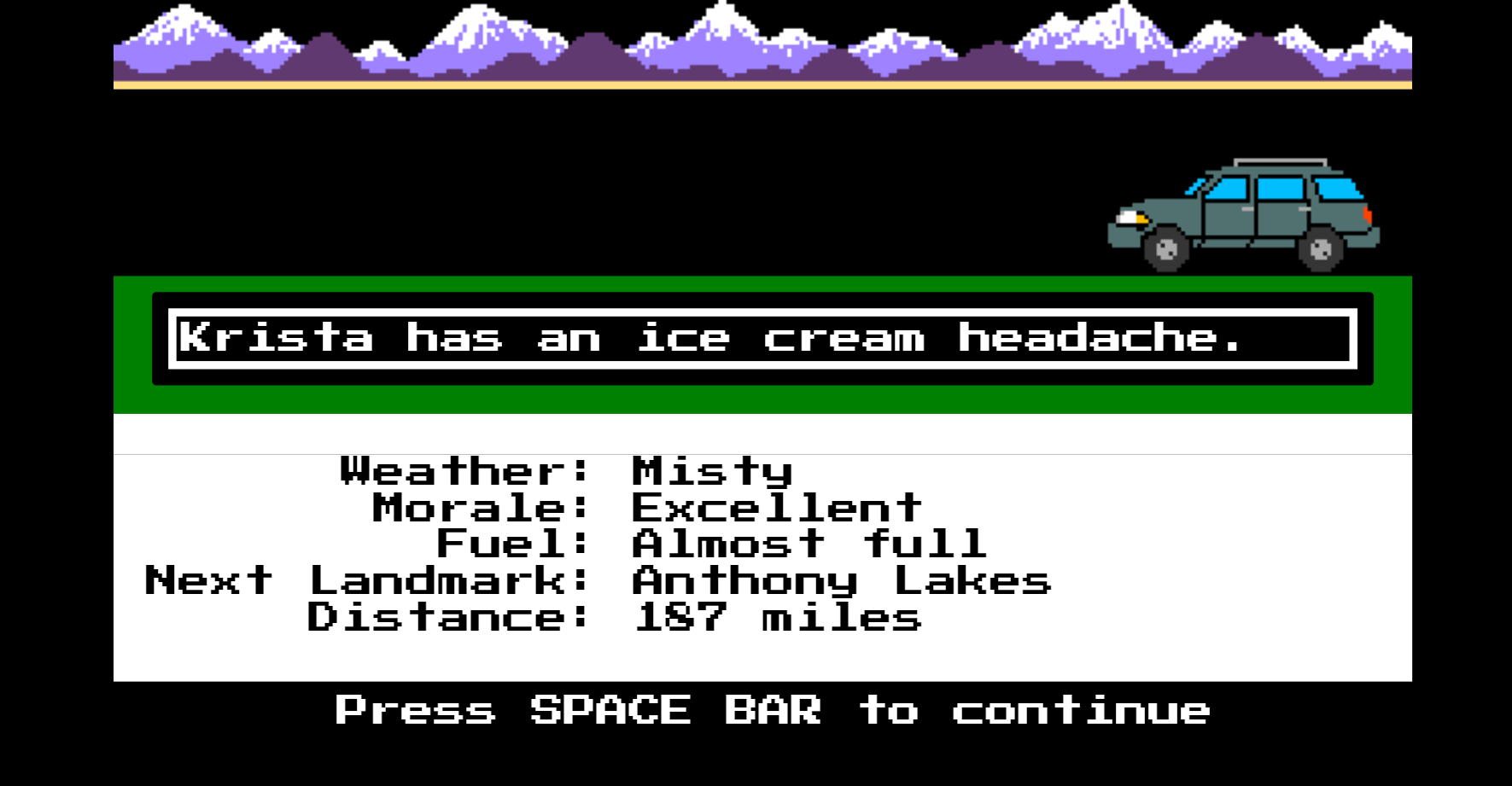 …that led to tragedy.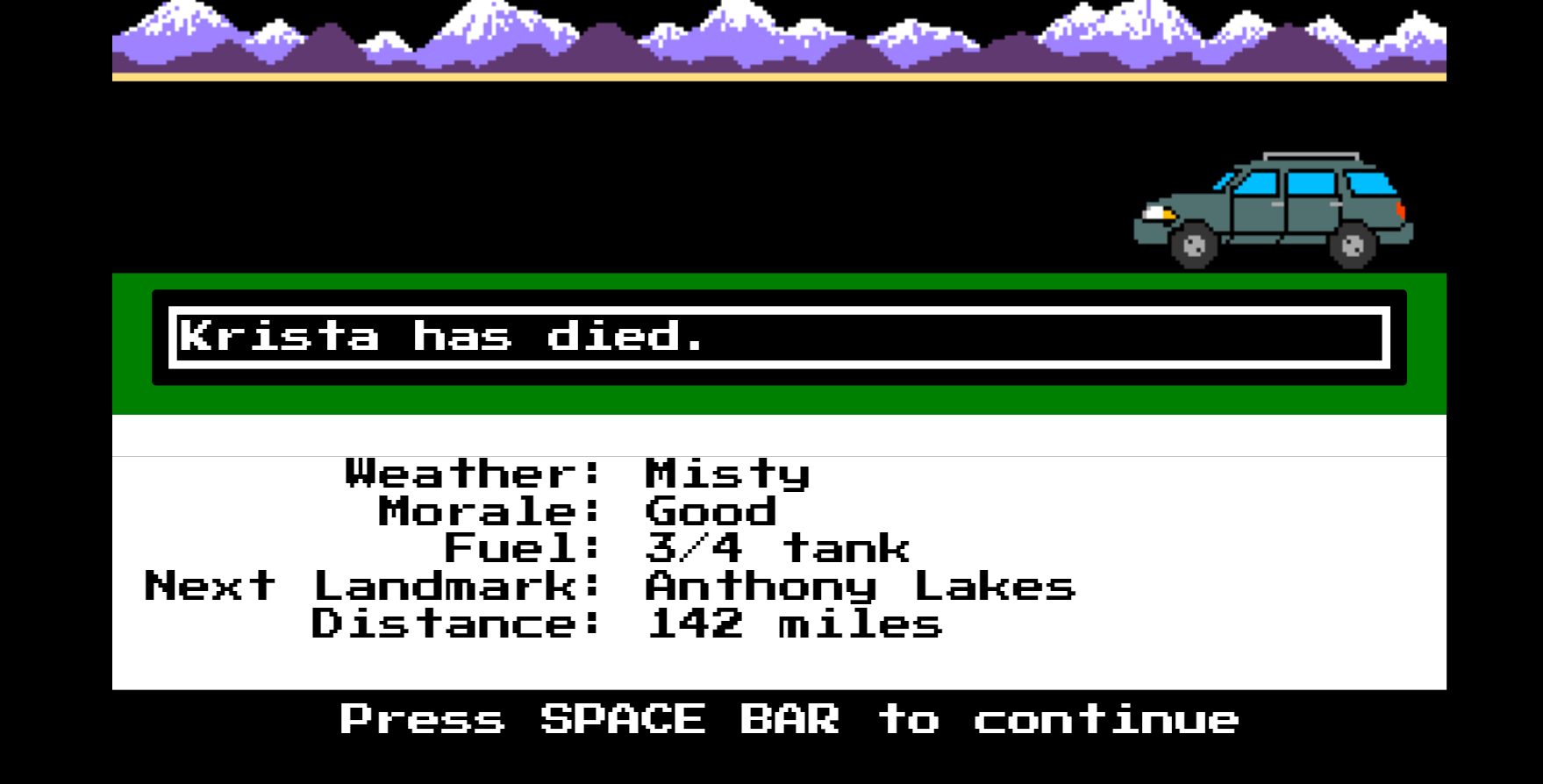 Keep your eye on the Morale Meter: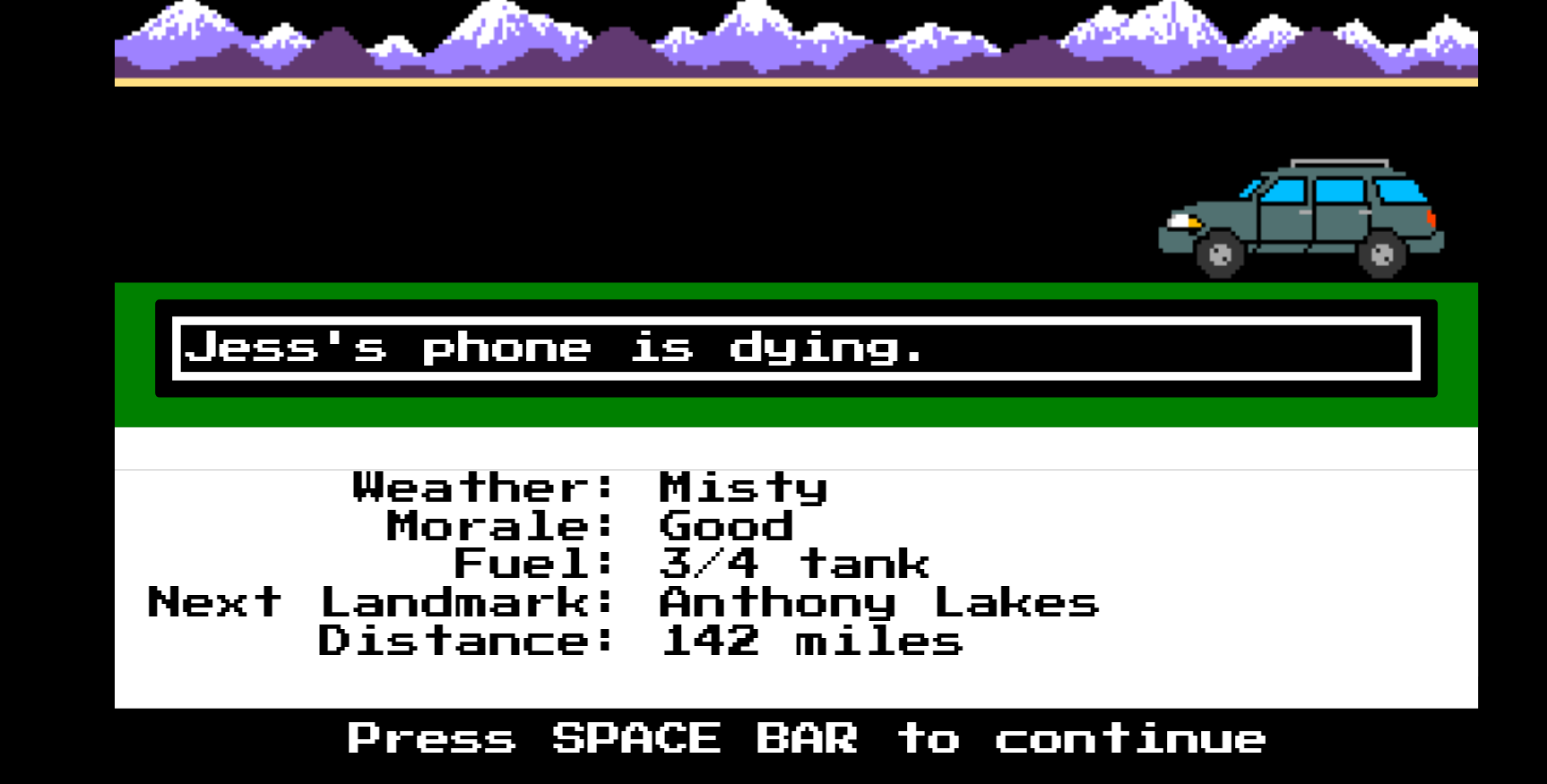 Then our morale went up! Was our team covered by FMCA's Roadside Rescue? We're back on the trail now…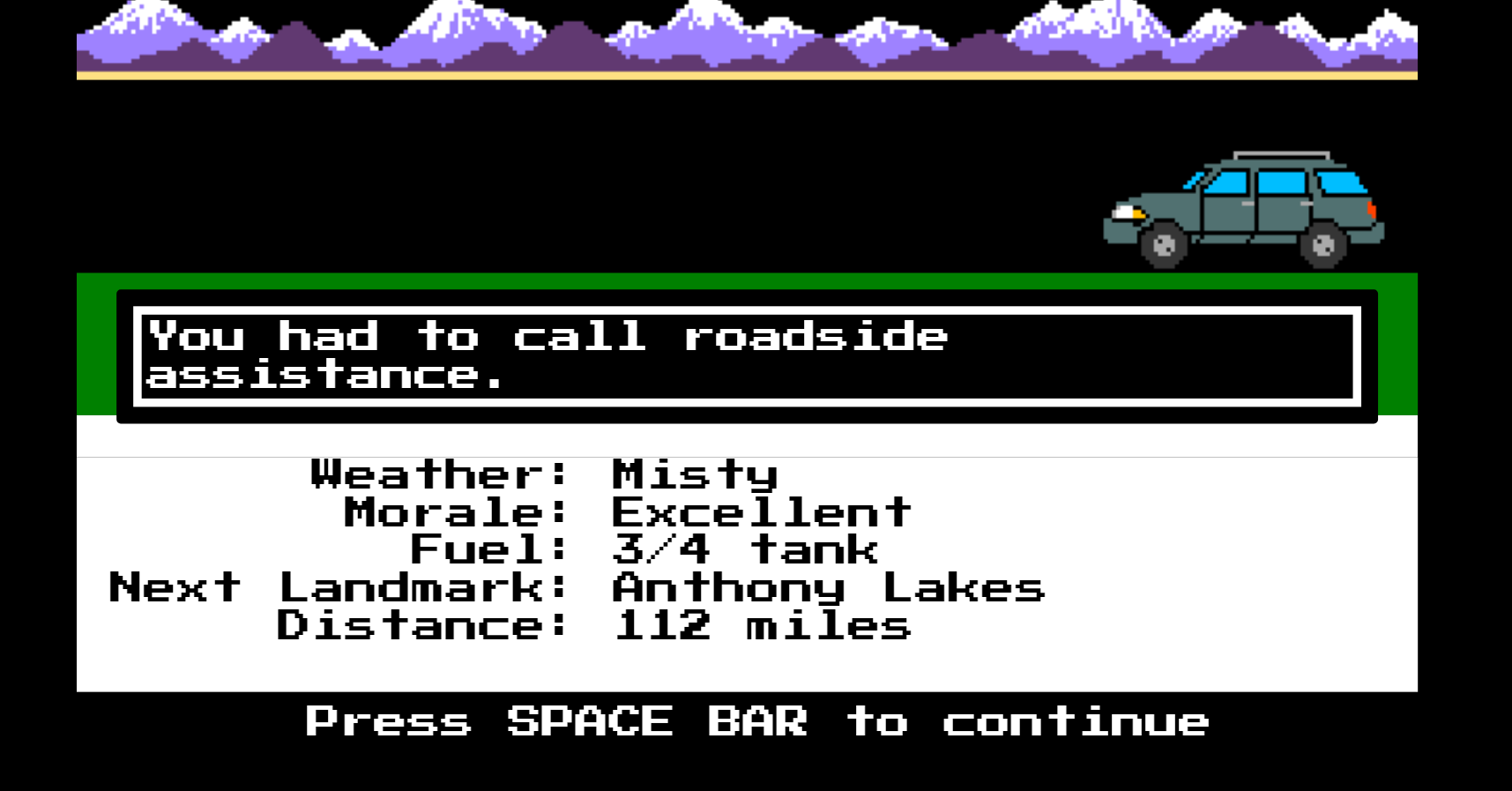 Okay, so we're not the best navigators.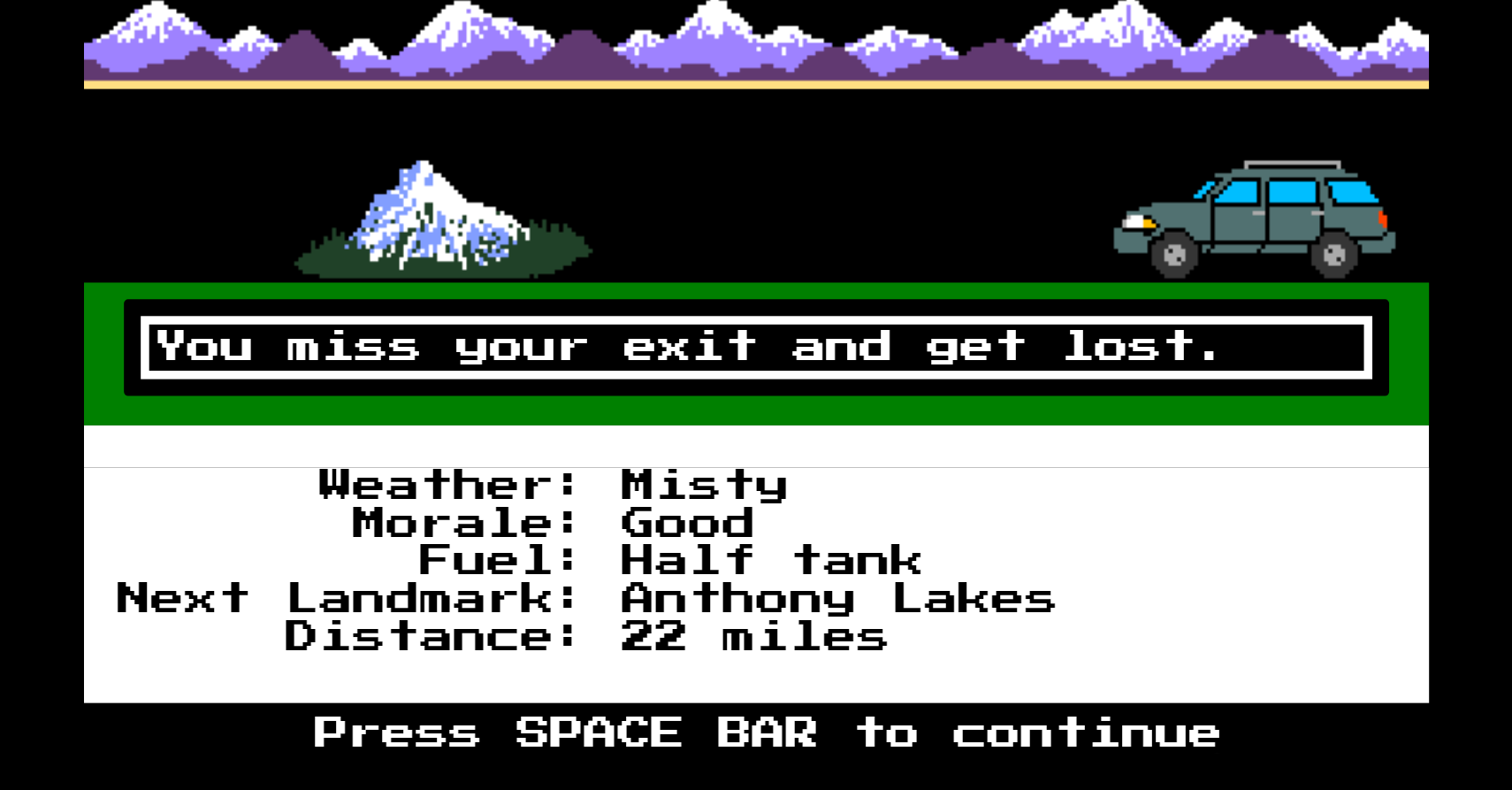 It's all downhill from here, folks.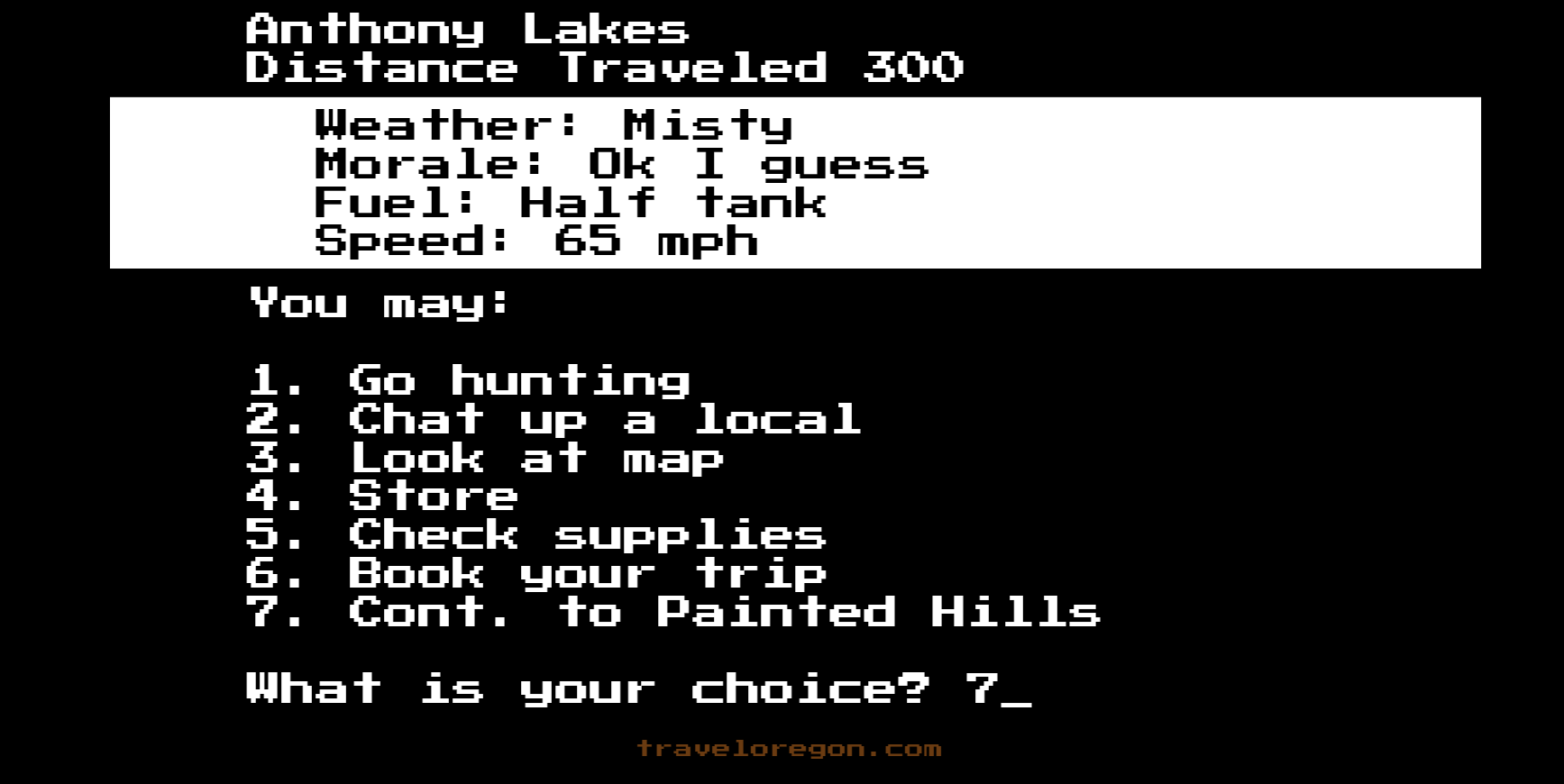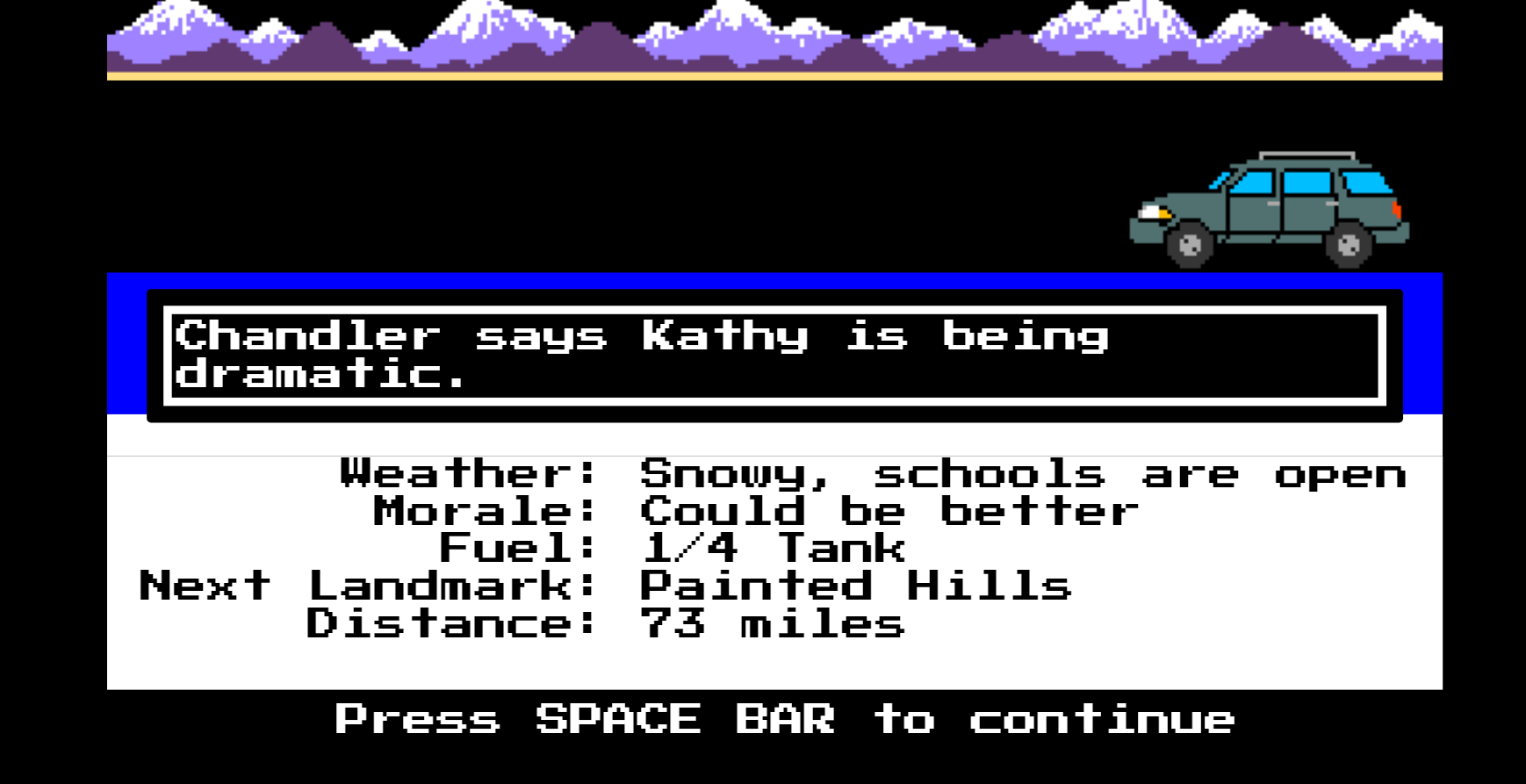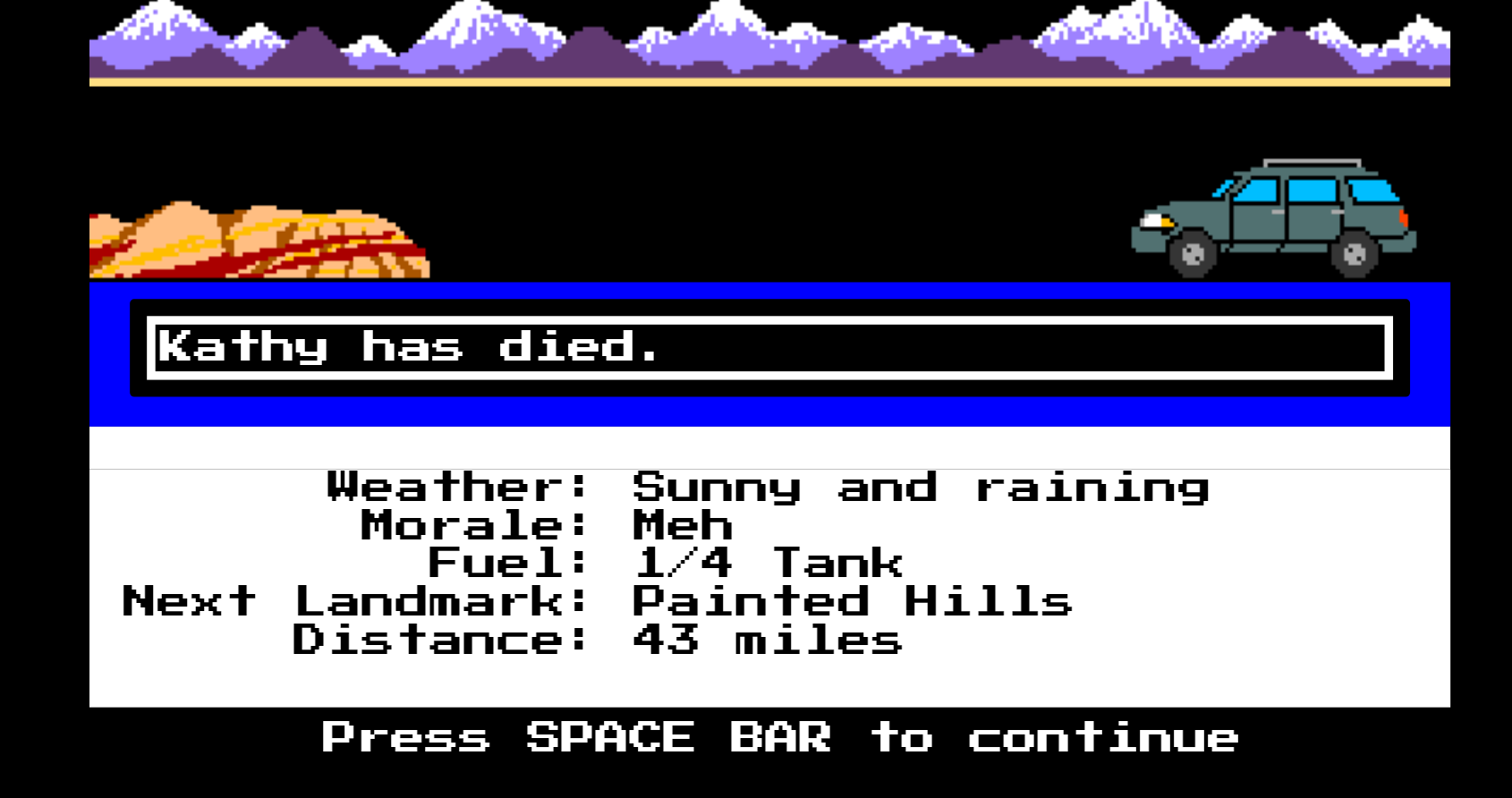 We're not saying this doesn't look bad…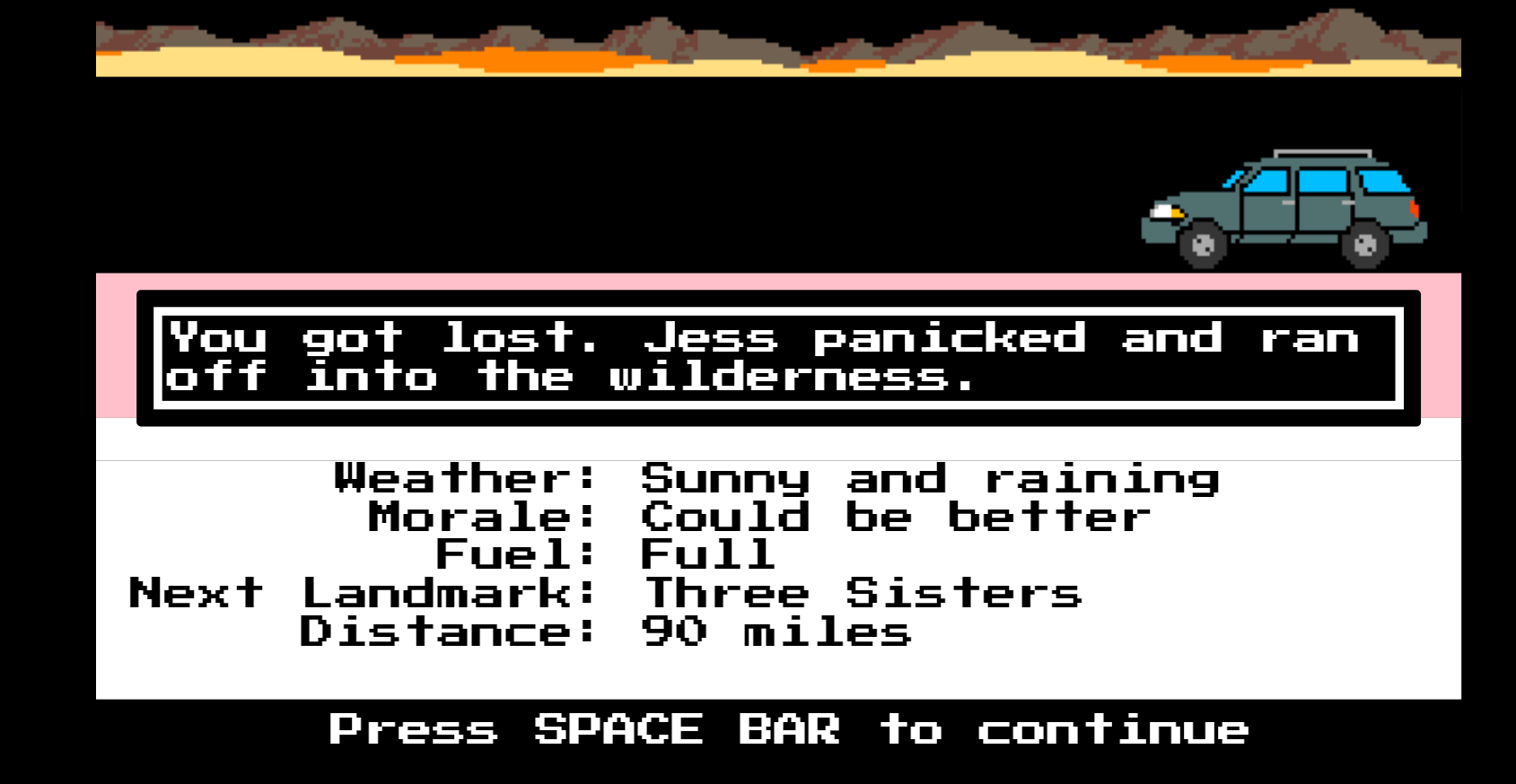 Our team is falling apart.
Our last staff member, Chandler, is in a food coma. This does not bode well for the rest of the journey.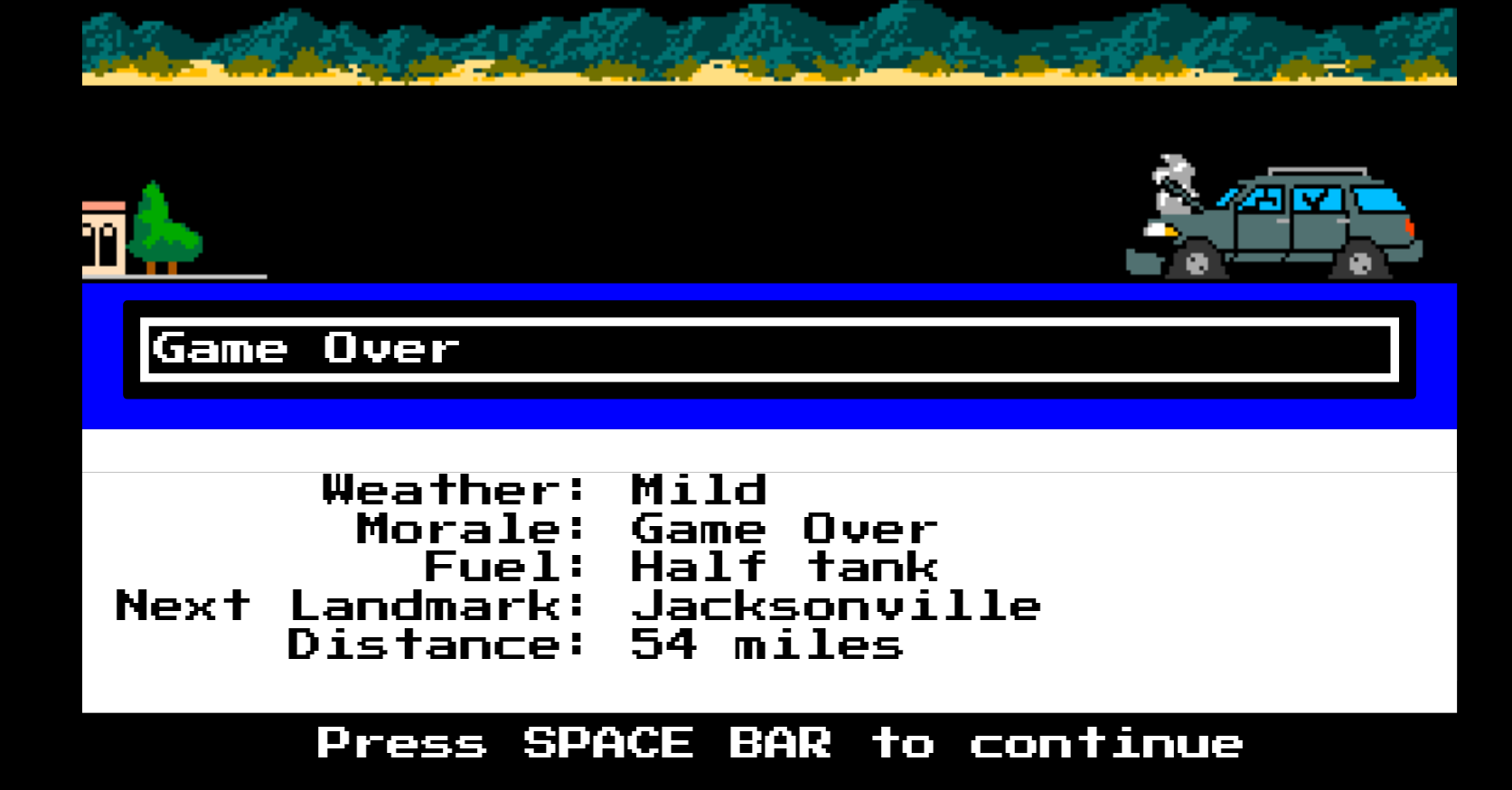 Well, who didn't see that coming?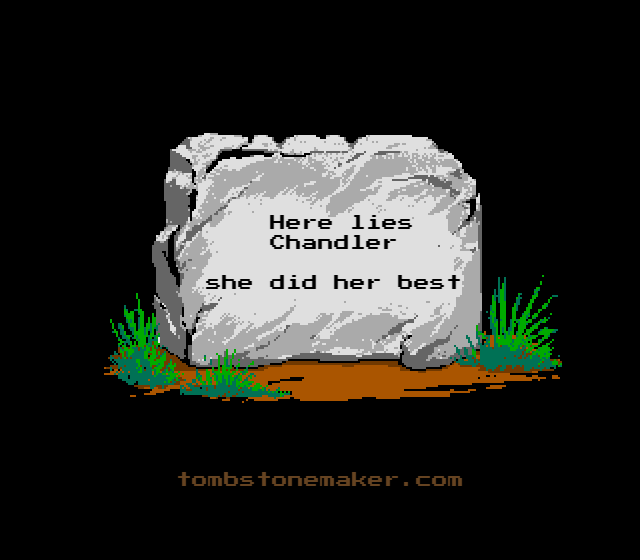 Truly a journey of heartbreak and tragedy for the FMCA staff! But we had fun playing the game, and it got us daydreaming of a trip to Oregon. Luckily for you, in your real-life RV trips, FMCA is here to lend a hand in case of a roadside mishap. Learn more about how FMCA is here for you!
In the meantime, hit the virtual Oregon highway and try the game yourself! We hope you have better luck than we did…