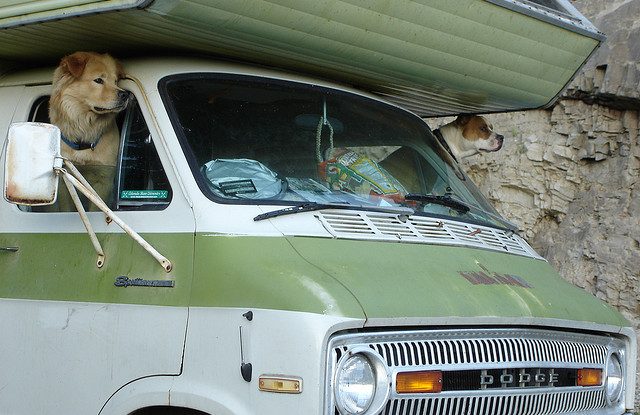 FMCA is a family. And, for many, pets are family, too! Check out these photos of FMCA members' pets, as well as pet photos from FMCA staff members. These pets might be some of the most well-traveled animals around, as they accompany their owners on RV trips across North America.
Do you travel with your pets? What are your tips for traveling with a pet? Comment below.
Looking to train your RV pets? Check out How-To: Teach Your Dog to Wait at the RV Door.
[ngg_images source="galleries" container_ids="16″ display_type="photocrati-nextgen_basic_thumbnails" override_thumbnail_settings="0″ thumbnail_width="240″ thumbnail_height="160″ thumbnail_crop="1″ images_per_page="50″ number_of_columns="0″ ajax_pagination="0″ show_all_in_lightbox="0″ use_imagebrowser_effect="0″ show_slideshow_link="1″ slideshow_link_text="View Slideshow" order_by="sortorder" order_direction="ASC" returns="included" maximum_entity_count="500″]